WELCOME to Cal State Fullerton Day
This event is designed to introduce students and their families to the Cal State Fullerton Campus.  This wonderful day provides students and their families with the opportunity to meet our faculty, learn about our student services, and tour our campus.
WELCOME to Cal State Fullerton Day is a FREE event  and open to the public
Saturday April 11, 2015
Cal State Fullerton
Titan Gym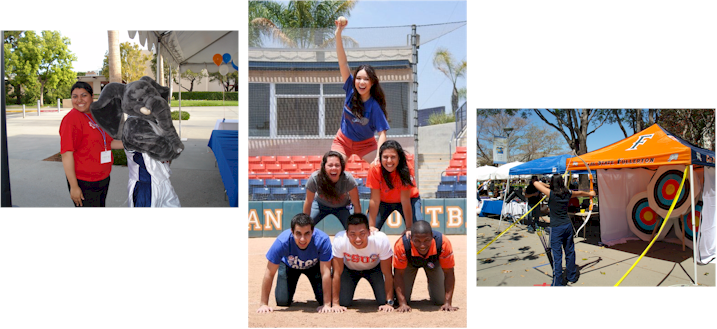 Event Highlights and More
We are excited to meet you and we want to provide you with the best campus experience possible, below is some information to help you prepare for the event.
Where will the event take place?
We will start at Titan Gym and there will be workshops and tours throughout campus.
Workshop Topics:
Attendees may choose from a variety of workshops conducted throughout the morning on such topics as financial aid, freshman programs, student housing strategies, and preparing for new student orientation. Sessions tailored specifically for transfer students from community colleges, future teachers, graduate students and parents are also are scheduled.