The Statistical Consulting Unit provides services at all phases of statistical projects, from study design and sample size calculations to statistical inference and modeling to interpretation of results. We provide feedback and offer novel approaches for any project involving data, including applied industrial projects, grant proposals under preparation, funded research activities, and dissertations.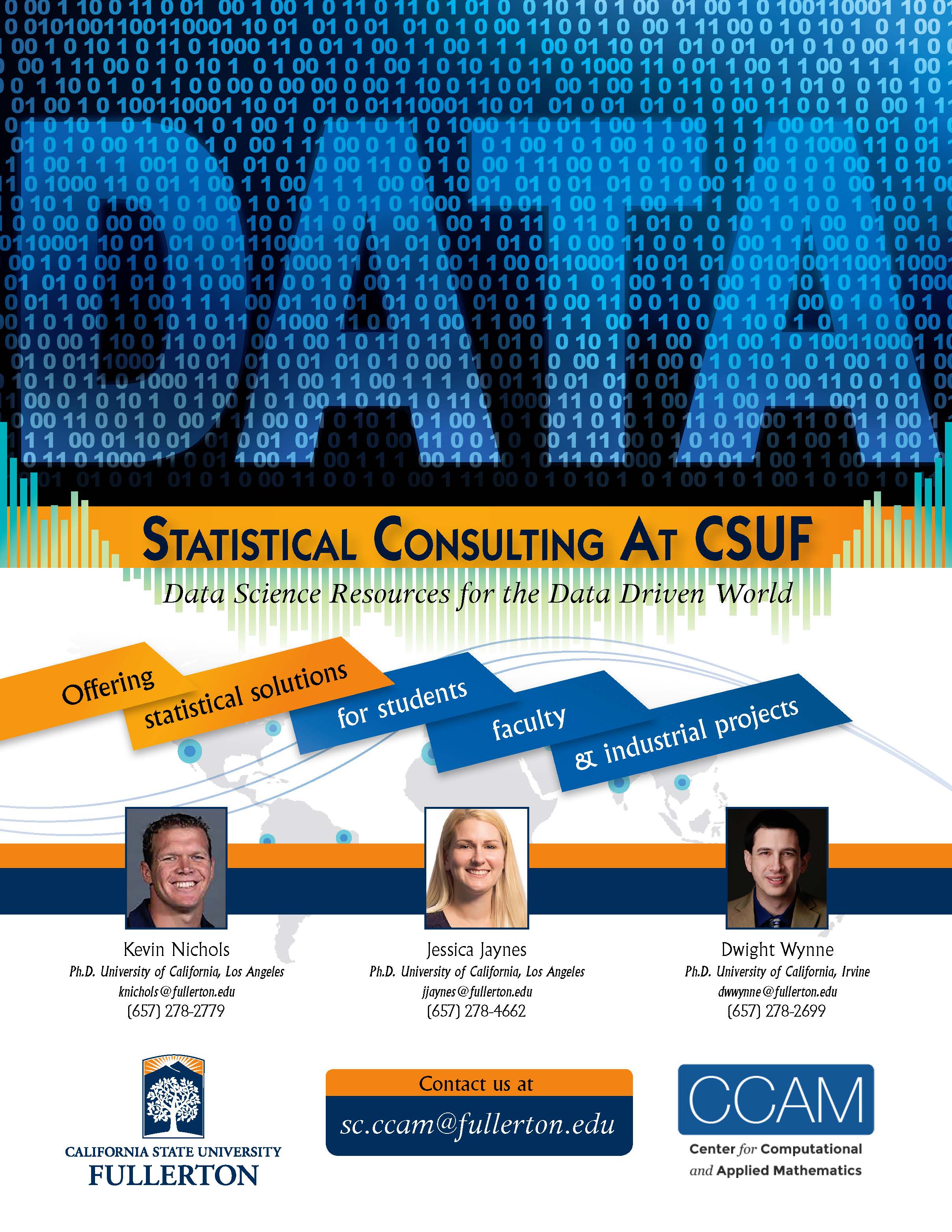 For Corporate Partners
 We offer three tiers of partnership reflecting the desired level of engagement with students and faculty.
Information for Corporate Partners
To inquire about corporate partnership, please contact Nicole Bailey (Email: nbailey@fullerton.edu | Phone: 657-278-4847).
For Academic Partners
We consult with CSUF faculty and the larger academic community on data-driven projects from a variety of disciplines. To inquire about academic partnership, please contact Dwight Wynne (Email: dwwynne@fullerton.edu | Phone: 657-278-2699).