Message from the President    
¡Bienvenidos!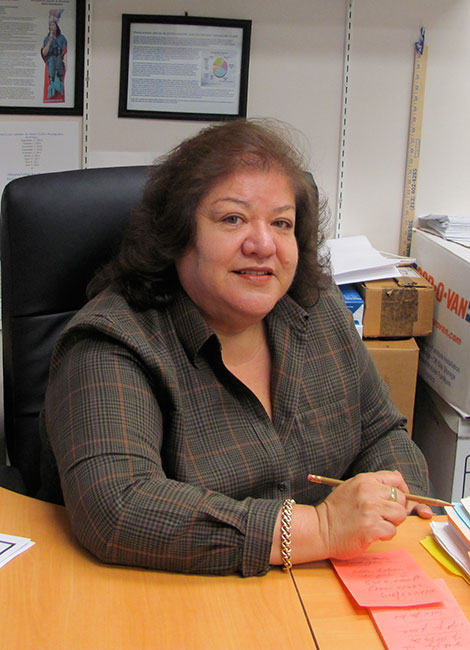 Dear Members of the Chicano/Latino Faculty and Staff Association:
I welcome the opportunity
 to serve you as president of
 our Chicano/ Latino Faculty and Staff
 Association for the 2016-17 academic year. As a brief
 introduction, I served as Vice-President of the Association for the past two years. I am a Lecturer with the Department of 
Elementary and Bilingual Education, and Project Coordinator with the Diversity Initiatives and Resource Centers Department (DIRC).  I have been at CSUF since 1987 and have since then felt that serving our campus is a privilege, particularly in supporting the retention and graduation success of our students, and in developing and maintaining a healthy dialogue and collegial support system for our faculty and staff.
The following are ideas that I believe, with your membership and engagement, will allow for expansion and direction of our campus association.
Expand the interest, investment, and energy of our membership.
Develop a support system for faculty and staff members.
Address Chicano/Latino issues that are significant both to our campus community and to the broader outside community that benefit from our involvement and support.
Continue to identify and engage community sponsors that can support our association and involve themselves in relevant program development and investment in the education of our students.
Engage our Chicano/Latino faculty and staff in various departments to emerge as supporters, mentors, and advocates for our Chicano/Latino students.
Maintain the integrity of the Chicano/Latino Faculty and Staff Association hallmark events that have occurred historically for years.

I look forward to working with our new 2015-16 EBoard. I welcome your support, comments, and questions. Moreover, I look forward to your energy, commitment, and resourcefulness, which will certainly assist in moving our Association toward a collective voice on our HSI campus.
Sincerely,
CLFSA President Elizabeth A. Suarez, PhD