Civil and Environmental Engineering Department
Welcome to the Civil and Environmental Engineering Department at the California State University, Fullerton. The primary goal of the programs offered by our department is to provide students with the educational background and tools required for them to excel in their intended profession in Civil Engineering.
We offer a baccalaureate degree in Civil Engineering.  Transfer students are admitted and we work with them closely to ensure that they receive all of their transfer credit in a timely manner.
Our Master of Science degree allows students to choose one of these tracks: Structural Engineering, Environmental Engineering, Construction Engineering and Management and Geotechnical Engineering. Course offering in a specific track depends on enrollment. The graduate degree is a 30 unit program. We encourage students of all baccalaureate backgrounds to apply to our graduate program.
We invite you to browse the contents of this website to get an overview of our department. If you are considering applying to our program, we invite you to visit us, to view our facilities and meet our faculty. We hope you will consider California State University, Fullerton as your school of choice to study Civil Engineering.
Accreditation
The BS degree in Civil Engineering is accredited by the Engineering Accreditation Commission of ABET, http://www.abet.org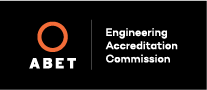 Graduate Admission
To apply to the M.S. in Civil and Environmental Engineering program, submit an application and pay the $55 application fee online at Cal State Apply.
Your application will be received faster and therefore processed more quickly if you apply and pay online. Your application cannot be processed until payment has been received.
Please visit the  ECS Graduate and International Admissions


 website for more information.