Dr. David L. Pagni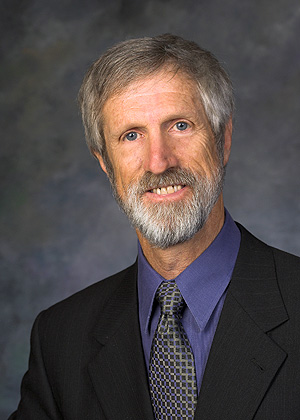 David L. Pagni is a Professor in the Department of Mathematics at California State University, Fullerton. Dr. Pagni's interests range across the spectrum of mathematics education from Kindergarten through 12th grade. His teaching fields include mathematics, mathematics learning, teaching, and technology.
His books and articles include the Calculators and Mathematics Project, Los Angeles (CAMP-LA) Books 1-4, the Santa Ana/Fullerton Elementary Mathematics Project (SAFEMAP) Books 1-3, and Mathematics as a Second Language: A Glossary of Mathematical Terms in English and Spanish, with Gloria Castellanos. He has published over 200 articles in professional journals on teaching mathematics.
Dr. Pagni was selected as the Outstanding Professor at California State University, Fullerton in 1993-94, Outstanding Teacher by the Orange Chamber of Commerce in 1994, and Outstanding Professor for the twenty-two campus California State University system in 1994-95. He received the California Mathematics Council Edward Begle Award for Outstanding Contributions to Mathematics Education in 2001, and was recognized in the Congressional Record for his contributions to the students of Orange County by Congresswoman Loretta Sanchez in 2002.
In 2003, he received the California State University System Wang Family Excellence Award. The next year, he was recognized as the Distinguished Faculty Member for the College of Natural Sciences and Mathematics, as well as, the Santa Ana Unified School District Board Superintendent's BRAVO! Award. In 2005, he received the Presidential Award for Excellence in Science, Mathematics, and Engineering Mentoring and was the recipient of the Orange County Hispanic Education Endowment Fund (HEEF) Apple of Gold Award for Educational Leadership in 2006.
Dr. Pagni has been the Principal Investigator for five National Science Foundation projects involving professional development of K-12 teachers and co-Principal Investigator for a National Science Foundation Math, Science Partnership offering professional development to all math teachers of four low-performing high schools and their feeder schools (TASEL-M).
IMPORTANT DATES
MISS Program
July 2023 - TBA