SCERP provides research opportunities, funding for travel, and career planning for undergraduates interested in ecology and environmental biology.
Picture of SCERP scholars at the SACNAS conference in Honolulu, Hawaii, 2019
SCERP scholars:
Receive stipends to conduct independent research with a faculty member.
Take intensive summer field course exploring issues in three southern California ecosystems, during the May and June, 2021.
Develop and complete independent research in conjunction with faculty mentor.
Current scholars work on marine ecological issues, desert ecology, animal behavior, plant-animal interactions in coastal sage scrub, and plant adaptations to arid environments.
Travel to scientific meetings to present results of independent research.
Plan future career path.
Is SCERP right for you?
If you like to work outdoors, enjoy working with animals or plants, getting your hands dirty, meeting new friends interested in ecology and environmental biology, networking with other students, getting to know faculty, and seeing new areas in southern California, then SCERP could be for you! Be sure to talk with the current scholars about the program, Dr. Bill Hoese (bhoese@fullerton.edu), or Dr. Jennifer Burnaford (jburnaford@fullerton.edu) if you think you might be interested in applying!
Applications for the 2021 cohort will be due Tuesday, April 6, 2021. Please link to the application page.
SCERP needs your support! Note: this link will send you to the donation page for CSU Fullerton where you can make your contribution and it will be received by SCERP.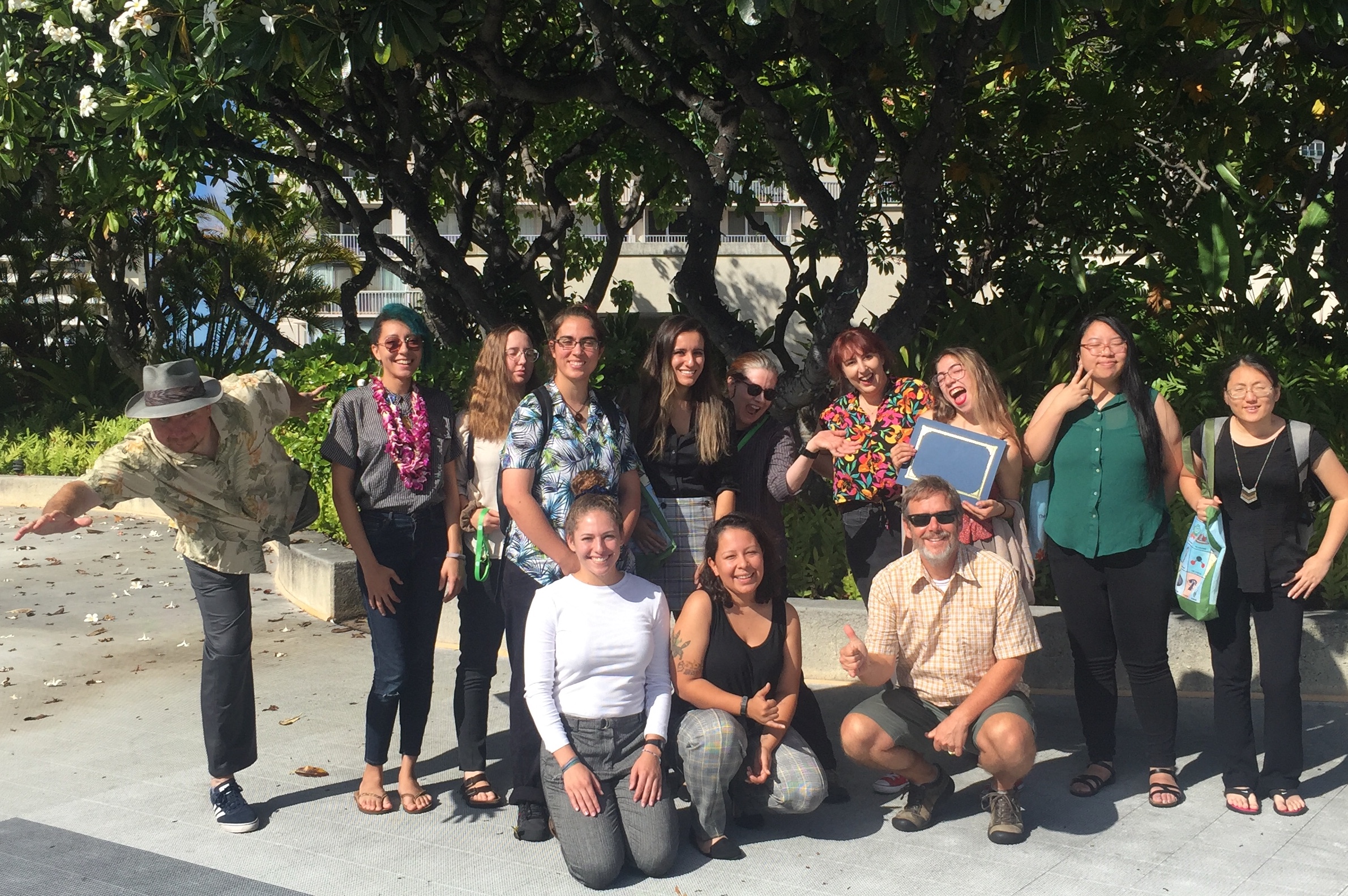 SCERP at the SACNAS conference in Honolulu, HI, 2019