Women, Politics, and Activism Project
The Women, Politics, and Activism Project (WPA) focuses on the political lives and actions of Southern California women from the 1960s to the present.   By recording women's memories, we are demonstrating the myriad of ways women have participated in politics from formal, elected office to local community-based organizations.  These oral histories highlight how as individuals and collectively women have made a difference in the types of policies enacted by county and municipal governments in Los Angeles and Orange Counties.  These interviews also help us understand the reasons why women decide to take political action and, perhaps, shed light on why a gender gap still exists in Americans' political ambitions (men are still far more likely to run for office than women).  This project also explores the important role women have played in influencing politics and policy in Southern California from outside – as leaders and members, for example, of political parties, women's organizations, environmental organizations, and groups that advocate for workers, the poor, and the disabled.
Funded by a Major Research Grant from the John Randolph Haynes and Dora Haynes Foundation, the first phase of this project will result in 100 new oral history interviews and make available 45 previously recorded interviews with women activists and political leaders in Southern California.  Our eventual goal, should we receive additional funding, is 300-350 interviews. In 2019-2020, Project Director, Dr. Natalie Fousekis and her colleague, Dr. Margie Brown-Coronel, intend to feature these interviews in an historical exhibition commemorating the 100th anniversary of women gaining the right to vote.  This student-curated exhibition will focus on Southern California women's role in the state and national suffrage campaign as well as their political contributions to the region in the post World War II period.
Funded By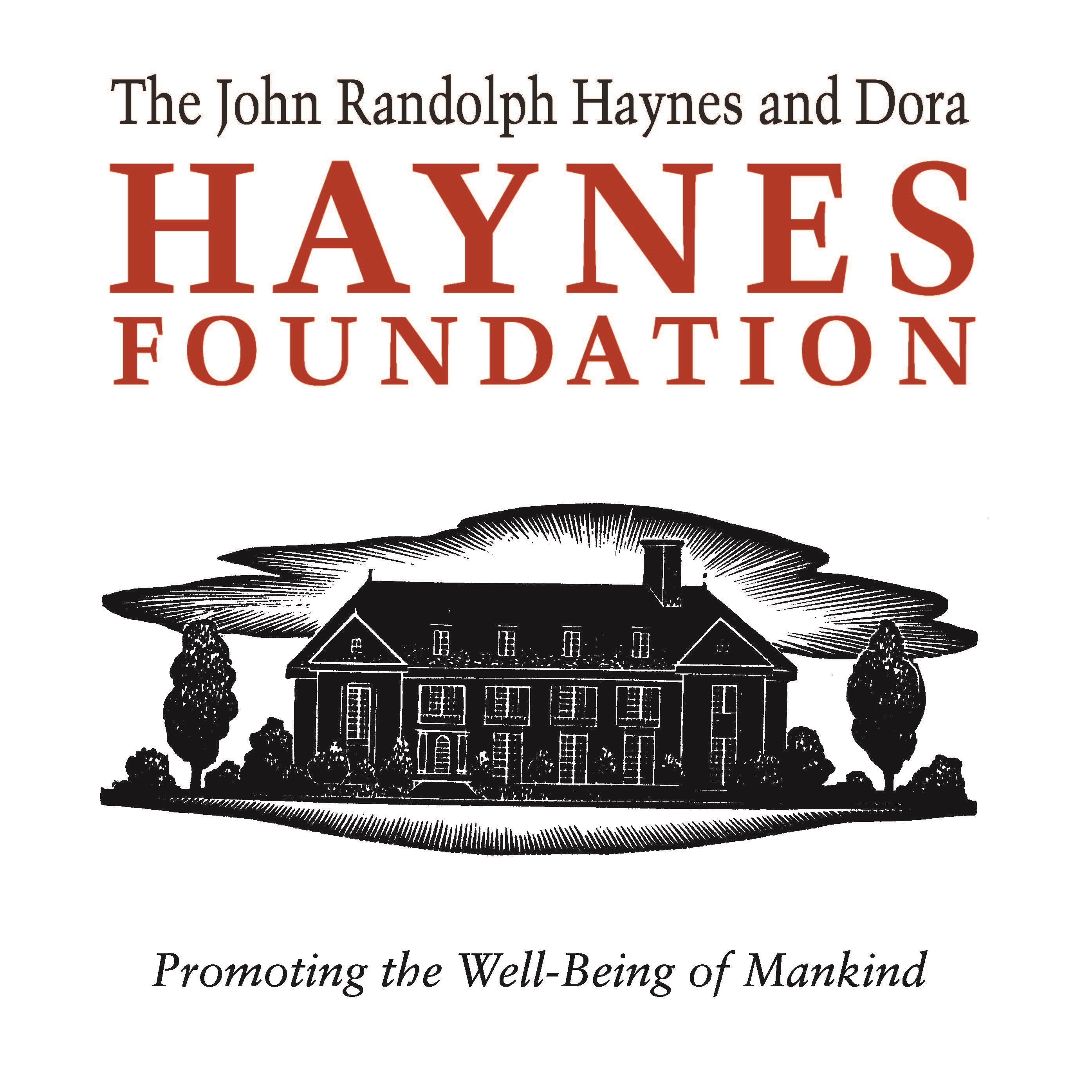 Special thanks to the following individuals and organizations:
Individuals
Louise Adler
Jean Picker Firstenberg
Ruth Galanter
Mildred Garcia
Antonia Hernandez
Robin Kramer
Marvin Kropke
Abbe Land
Michele Martinez and the Santa Ana City Council
Cindy Miscikowski
Joy Picus
Susan Rose
Theresa Smith
Cathy Unger
Organizations
American Muslim Women's Empowerment Council
Feminist Majority Foundation
League of Women Voters of North Orange County
Women in Leadership (WIL)