Talich Quartet Residency
February 11 - 16, 2020
The Talich Quartet will take to the stage and classroom in a week-long residency at Cal State Fullerton. Along with two performances, the Quartet will work with music students in rehearsals, individual lessons and sit side-by-side in performance on Sunday, February 16 with  Jan Talich, artistic director of the Talich Quartet, conducting. 
TALICH QUARTET
Friday, February 14, 2020 at 8pm
Meng Concert Hall
WA Mozart:  String Quartet No. 3 in G Major,   KV. 156
Beethoven:  String Quartet No. 6 in B-flat Major, Op. 18 No. 6
Schubert:  String Quartet No. 14 in D minor, Death and the Maiden
Admission Information:
Tickets: $10 / $8 Titan price
All orders subject to a $3 processing fee
PURCHASE TICKETS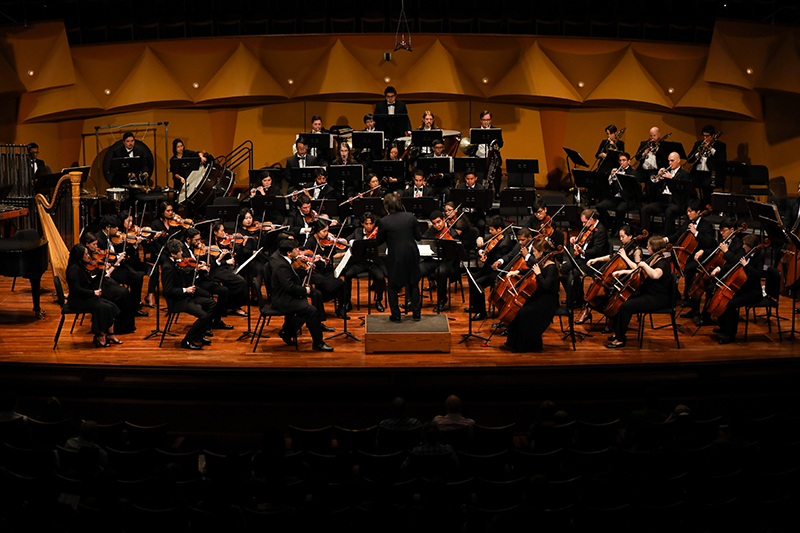 TALICH QUARTET
WITH
UNIVERSITY SYMPHONY ORCHESTRA
Sunday, February 16, 2020 at 3pm
Meng Concert Hall
Kimo Furumoto, director • Jan Talich, conducting
Repertroire TBA
Admission Information:  
Tickets: $10 / $8 Titan price
All orders subject to a $3 processing fee
On Sale soon
Biography
The Talich Quartet has been evolving as part of a prestigious line of musicians for nearly fifty years, representing Czech musical art throughout the world.
For several decades, the Talich Quartet has been recognized internationally as one of the world´s finest string quartets, and as the embodiment of the great Czech musical tradition. The Quartet was founded in 1964 by Jan Talich Sr, during his studies at the Prague Conservatory, and named it in honour of his uncle Vaclav Talich, the renowned chief conductor of the Czech Philharmonic Orchestra between 1919 and 1939. During the 1990s, there was a gradual and complete change in personnel, rejuvenating the Quartet while continuing the tradition of its predecessors through involvement in a wide spectrum of musical engagements and recording activities. Jan Talich Jr, the current first violinist, is the son of the Quartet's founder.
The Talich Quartet is regularly invited to prestigious chamber music festivals such as the Pablo Casals Festival in Prades, Prague Spring Music Festival, Europalia Festival, Printemps des Arts in Monte Carlo, Tibor Varga Festival of Music, and the International String Quartet Festival in Ottawa.

Website

Reviews
"The present incarnation of the Talich Quartet is of course well-seasoned to this [Antonin Dvorák: String Quartet No. 11] repertoire. Their playing is both considered and affectionate, but rises to remarkable heights in the performance of the C major Quartet; one of the best I have heard." — Jan Smaczny, BBC Music Magazine
"With vibrant, warm engineering that matches the performances, the Talich Quartet is now my preferred choice for these [recordings of Mendelssohn String Quartet in E-flat major Op. 12; String Quartet in A major Op. 13] pieces." — Dan Davis, Classical Today
Hear Talich Quartet
Click the button below to hear Talich Quartet perform the 4th movement of Dvorák's String Quartet No. 11 in C major, Op. 61