Want to be an educational technology leader in your school or district? 
The CSUF MS in Educational Technology Degree and Certificate in Educational Technology Integration 
are
 online graduate programs and a professional community 
committed to developing educators 
capable of  
transforming student lives 
through innovation and applied research.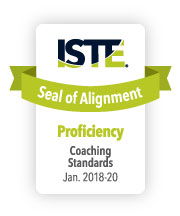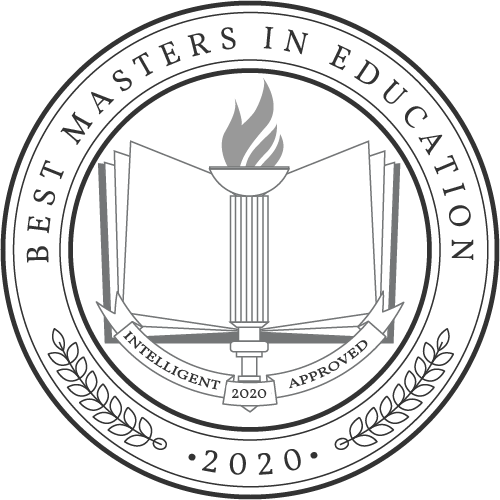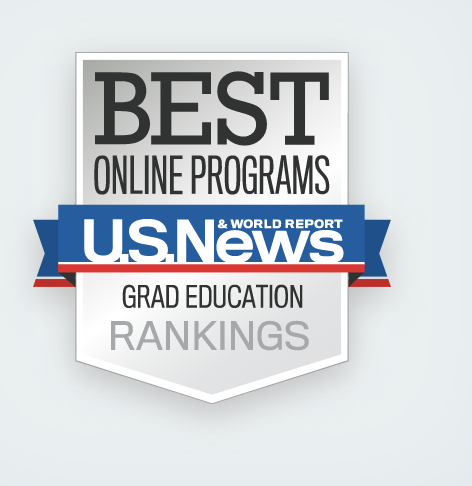 Currently accepting Applications for Fall 2020
MS in Educational Technology  &   Certificate in Educational Technology Integration
For all inquiries and questions about the program, please email Dr. Loretta Donovan at loretta.csuf@gmail.com.
---
I
sn't it great how we can utilize the technology to build relationships in this program, even though none of us have ever met? I know I keep telling my in-person friends about my new online masters program friends and how easy and seamless it has been to conduct work with them. I am so grateful for apps like Voxer and Zoom to help cultivate these relationships.
 -  Jamie. Fall 19 Student
It really is amazing to think we all have never met before in person! 
Our Masters program has set a great foundation for students to listen and understand everyone's thoughts and opinions, including the teachers, through various tools (Voxer, email, google doc, discussion board...) and I personally think I am communicating more with everyone in this course than I ever did in a traditional classroom. This program is definitely a good example of strong rapport between students and teachers. —
Grace, Fall 18 Student
T
here is a certain stigma to online learning, where it may have the reputation of being "easier," having less benefit and not being the same as the traditional classroom.  At times, I have had these feelings towards online learning where I would dismiss any new opportunities that would arise.   Being enrolled in this program and seeing firsthand how effective distance learning can be, I have changed my preconceived feelings and notions towards online learning. 
—Bradley, Fall 17 Student
PROGRAM OVERVIEW
Learn the how and why of using technology in student-centered ways to engage your students 

Focus on integrating technology into your classroom to help your students meet the CCSS

Assignments and projects are directly applicable to your teaching context

Combines theory and practice

Program has earned the Seal of Alignment for the ISTE Coach Standards 

Not computer savvy? Not a problem

16-months

Completely online

Cohort-based Model—you'll be with the same peers throughout the program

Make connections with educators throughout the state, region, and other countries!
Courses You'll Take
The program requires 30 units of coursework. You take 10 courses over 16 months (four terms), which include: three core courses, six educational technology courses, and a culminating experience course.
Three Core Courses:
EDEL 511: Survey of Educational Research
EDEL 529: Learning Theory
EDEL 536: Curriculum and Development

Six Educational Technology Courses:
EDEL 515: Problem Solving and Technology in Schools
EDEL 522: Web Design for Instruction in Schools
EDEL 523: Distance Education Issues and Trends in Schools
EDEL 518A: Issues in Instructional Design of Software for Use in Schools
EDEL 518B: Multimedia Development and Instruction in the Classroom
EDEL 590: Technology Professional Development in Schools

One Culminating Experience:
EDEL 594: Research Seminar (Final Project)
Semester Format
You enroll in three courses in your first two semesters. However, you only take two courses at one time during a semester. For your final two semesters, you only take two courses.
A sample program of study with a Fall semester start:
First Semester
16 Weeks (Fall): EDEL 511
First 8 Weeks (Fall): EDEL 523
Second 8 Weeks (Fall): EDEL 515
Second Semester
16 Weeks (Spring): EDEL 529
First 8 Weeks (Spring): EDEL 518A
Second 8 Weeks (Spring): EDEL 518B
Third Semester
First 5 Weeks (Summer:) EDEL 536
Second 5 Weeks (Summer): EDEL 522
Fourth Semester
16 Weeks Fall: EDEL 590
16 Weeks Fall: EDEL 594
Program overview
Contact Us for More Information
Tuition Costs? 
You have an option to pay in monthly installments if needed.
Prerequisites
Valid California  teaching credential OR  Bachelors degree from an accredited institution and two years of verified teaching experience
NO GRE required
Scholarships information.  
Ready to Apply?  
Locate and download 

 your

 

Certificate of Clearance

 

from the CTC website.  

(Note if your target student population is K12 students and you do not have a record with CTC, please apply for a Certificate of Clearance. 

https://www.ctc.ca.gov/docs/default-source/leaflets/cl900.pdf?sfvrsn=b6bd8b52_0

)

You will need to add the Certificate of Clearance to your application on Cal State Apply.

No Credential or credential program - no worries.

If your target student population is adults (over 18 years old), please email Loretta for one additional requirement. If your target population is minors (under 18) see note about Certificate of Clearance
Each program has unique requirements-

these directions

outline our specific requirements.

If you don't already have an account you will need to create one

Apply for MS in Educational Technology (or the Graduate Certificate in Educational Technology if that is what you want)

MAKE SURE YOU LIST CA AS YOUR RESIDENCE STATE.

 

If not, you will be required to complete extra forms once admitted.

We do not require statement of purpose, GRE, or letters of recommendation.  

(See bullet 1 for link with what do add for these questions)

Attach your certificate of clearance when prompted
---
Once you have applied/begun the application process you will need to send transcripts: 
Please complete

 

this

 

Google Form

 

to help us track your transcripts and expedite the application process. 

Send transcripts from ALL institutions,

 

even if only for one class or if they show up as transfer units on a different transcript

.

Some institutions will send 

electronic transcripts

. 

It is best to get transcripts sent to YOU

Place in one envelope and send to:
Attn: Loretta Donovan (EC-324) 
 (please add a note with your CWID if you have it)