What is the MSI-Fellows program?
MSI-Fellows is an opt in program. There is no selection process. Each student is encouraged to actively participate in MSI-Fullerton.  By becoming a brother through our MSI-Fullerton Fellows Program, students are able to receive all of the non-scholarship related resources and support services.  Among the opportunities offered to those who sign-up to become an MSI-Fellows are: Academic Coaching, Tailored Mentoring, Unique Professional & Social programs, Community Projects, Leadership Development Workshops; along with National, Regional and Local Conference Travel.
Click Here to Become an MSI-Fellow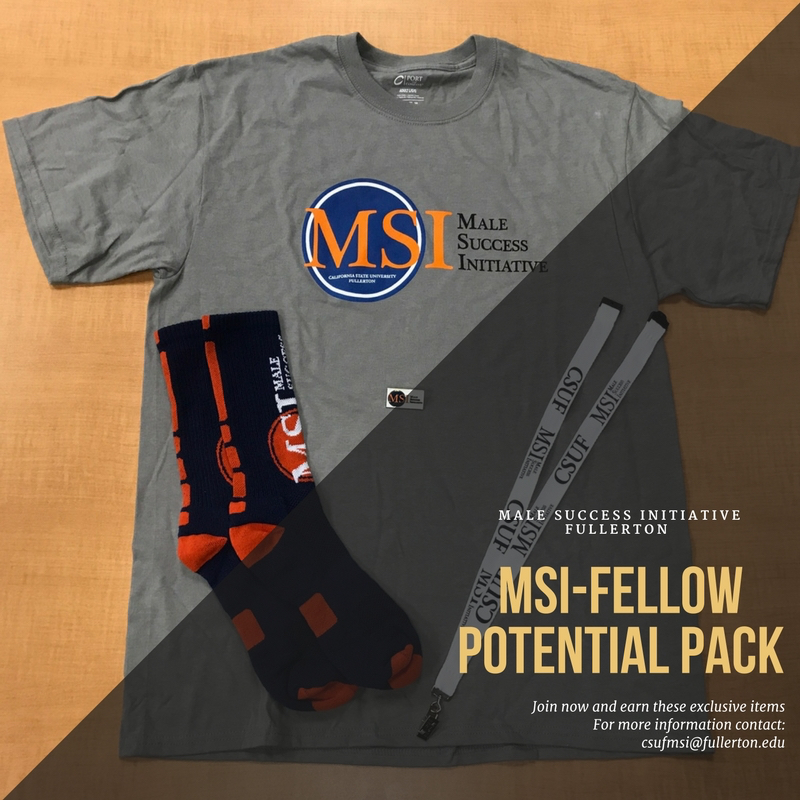 Want to learn how to earn these items? Interested CSUF undergraduate men of color fellows must complete the above MSI-Fullerton application.  After your application is complete, you will be contacted by a brother from MSI-Fullerton with next steps.  We look forward to welcoming you into the MSI-Fullerton Brotherhood where men of color reach the fullness of their potential.