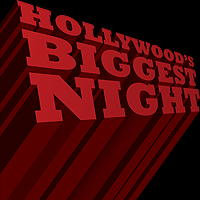 3rd Annual Hollywood's Biggest Night
Sunday, February 24
4 p.m. Preshow / 5 p.m. Showtime
Thank you for your interest in purchasing tickets to OC's "Big Screen" Movie Awards Experience. This event brings the community together for a unique opportunity to celebrate Hollywood's best. Prizes will be awarded for Best Dressed and Celebrity Look-A-Like. In partnership with Anaheim GardenWalk, UltraLuxe Cinemas and Yelp we hope you enjoy the show!
UltraLuxe Cinemas at Anaheim GardenWalk
321 West Katella Avenue
Anaheim, CA 92802-3612
Proceeds will benefit student scholarships in the College of Communications.
The advanced ticket purchase deadline has passed.
You may purchase tickets at the door for $25.
For additional information, please contact Mike Karg at 657-278-3348 or mkarg@fullerton.edu.