Welcome from the Vice President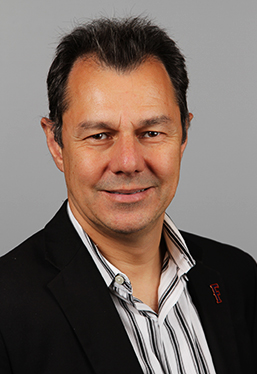 Information Technology plays a significant role at Cal State Fullerton. We understand the challenges that face our faculty, staff, and students and we continuously strive to produce a higher quality of services designed to meet the expectations of the campus community.
The information technology division has partnered with other divisions to fully integrate technology into regular campus operations and to ensure that the services, equipment, and software applications we provide are custom to needs of each area.
It is the mission of CSUF IT to align its robust services with the goals of each division/department on campus and more importantly, to reduce the cost of higher education for students. This is achieved while keeping accessibility, user/network security, and sustainability in mind, as well as ensuring that our systems are flexible to respond to the changing needs in a dynamic campus environment.
Amir Dabirian
Vice President for Information Technology
Reports & Publications
Titan Tech Talk