Community Engagement Awards
The annual Community Engagement Awards honor students, faculty and community partners whose leadership, service, and partnership strengthen the bonds of engagement that connect the University and the community. We gratefully acknowledge the faculty and community partners who are dedicated to creating experiential educational opportunities for our students and to inspiring their service to the community.
2011 HONOREES
FACULTY
Extraordinary Internship Coordinator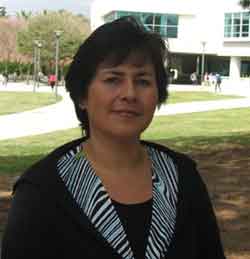 Diana Robles Nichols, Child and Adolescent Studies
This award honors a faculty member who provides ongoing guidance to students throughout the internship experience, and who demonstrates initiative in developing new opportunities for students.
Outstanding Service-Learning Instructor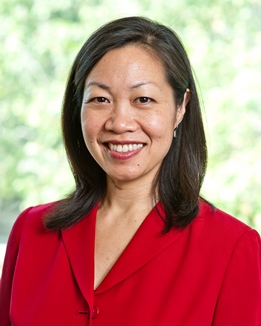 Dr. Jennifer A. Yee, Asian American Studies Department
This award honors a faculty member who provides a well-structured service-learning course experience by preparing and monitoring students and integrating their service into the curriculum; and for the positive impact the service has on students.
STUDENTS
Outstanding Student Leader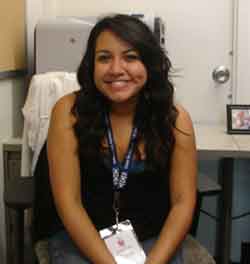 Raquel A. Caceros, Child and Adolescent Studies
This award honors a student for leadership qualities that demonstrate creativity, initiative, or risk-taking; and course-related work that has positively impacted the student's colleagues, the organization or the community.
Extraordinary Acts of Service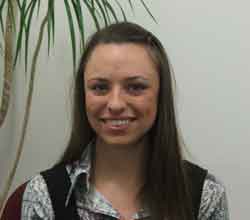 Piatra L. Marani, Communications
This award honors a student or students who have taken initiative and shown outstanding commitment and follow-through with course-related service projects; and whose actions have benefited the organization and community.
COMMUNITY PARTNERS
Stellar Student Support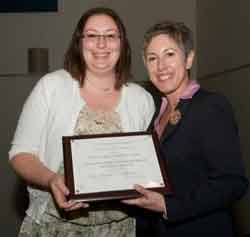 Second Harvest Food Bank of Orange County
This award honors an organization that has guided and/or mentored students, and has gone beyond its duties as a host site for experiential learning.
Most Committed Partner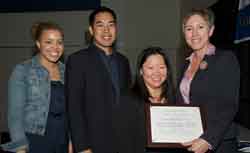 Orange County Asian and Pacific Islander Community Alliance (OCAPICA)
This award honors a partner that has contributed time, effort and/or resources to participate in CICE programs and fulfill its responsibilities as a host site.
STUDENT CLUBS AND ORGANIZATIONS
These awards are presented to recognized CSUF student clubs or organizations that conduct service that benefits the community. Impact awards honor a service club and a non-service club whose projects throughout the year generated significant impact on the organizations or communities being served. The Total Hours awards honor a service club and a non-service club whose per-member and club-wide hours signify an outstanding commitment to service throughout the year.
Impact Awards
Volunteer Income Tax Assistance
Child and Adolescent Studies Student Association
Total Hours Awards
Alpha Phi Omega National Service Fraternity
President's Scholars Student Association
GRADUATING STUDENT AWARDS
AmeriCorps Members
Graduating students have completed two years of service during the last four years as AmeriCorps Members receive a sash to be worn at Commencement.
Dora Armenta, SOCI
Raquel A. Caceros, CHAD
Kim Dieu, CHAD
Mayra Gonzalez, PSYC
Ana Gutierrez, CHAD
Diana Hoang, CHAD
Tyrone Ledford, CHAD
Nubia Miguel, CHAD
Julia Mooradian, CHAD
Bonnie Orellana, CHAD
Carlos Ortega, CHAD
Brandi Orton, GERO
Casey Towner, SOCI
Melody Tsai, CHAD
Community Engagement Medal
Graduating Baccalaureate and Masters students who elect to complete academic internships or service-learning in excess of departmental requirements may be eligible for the Community Engagement Medal worn at Commencement. There were 150 recipients of the Community Engagement Medal in 2011.