Community Engagement Awards
The annual Community Engagement Awards honor students, faculty and community partners whose leadership, service, and partnership strengthen the bonds of engagement that connect the University and the community. We gratefully acknowledge the faculty and community partners who are dedicated to creating experiential educational opportunities for our students and to inspiring their service to the community.
2014 HONOREES
FACULTY
Extraordinary Internship Coordinator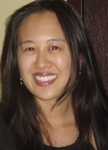 Ms. Karen Wong M.S.G., Gerontology
This award honors faculty members who provide ongoing guidance to students throughout the internship experience, and who demonstrate initiative in developing new opportunities for students.
Outstanding Service-Learning Instructor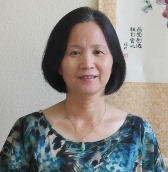 Dr. Ying-Chiao Tsao, Human Communication Studies
This award honors a faculty member who provides a well-structured service-learning course experience by preparing and monitoring students and integrating their service into the curriculum; and for the positive impact the service has on students
STUDENTS
Outstanding Student Leader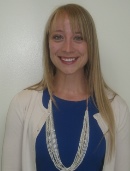 Kristina Nicole Beasley , Anthropology
This award honors a student for leadership qualities that demonstrate creativity, initiative, or risk-taking; and course-related work that has positively impacted the student's colleagues, the organization or the community.
Extraordinary Acts of Service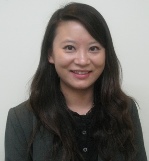 Yuese Josephine Zhang, Health Science
This award honors a student or students who have taken initiative and shown outstanding commitment and follow-through with course-related service projects; and whose actions have benefited the organization and community.
COMMUNITY PARTNERS
Stellar Student Support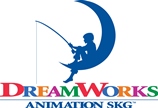 DreamWorks Animation
This award honors an organization that has guided and/or mentored students, and has gone beyond its duties as a host site for experiential learning.
Most Committed Partner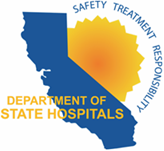 Metropolitan State Hospital
This award honors a partner that has contributed time, effort and/or resources to participate in CICE programs and fulfill its responsibilities as a host site.
GRADUATING STUDENT AWARDS
AmeriCorps Members
Graduating students have completed two years of service during the last four years as Jumpstart AmeriCorps Members receive a sash to be worn at Commencement.
Mindy Caballero, CHAD
Kyung (Esther) Hwang, CHAD/PSYC
Jose Luis Lopez, CHAD
Eric Mar, ENGL
Candy Penaloza, CHAD
Samantha Ting, CHAD
Cynthia Vasquez, CHAD
Jaquely Yniguez, CHAD
Community Engagement Medal
Graduating Baccalaureate and Masters students who elect to complete academic internships or service-learning in excess of departmental requirements may be eligible for the Community Engagement Medal worn at Commencement. There were 240 recipients of the Community Engagement Medal in 2014.