Dean Susan Barua's Message to the Class of 2020
---
 Please continue to scroll down for more videos, photos and messages!
 Associate Dean'S Message to the class of 2020
Dear Graduating Class of 2020 in Engineering and Computer Science,
Despite all the challenges at the end of your academic career with Covid-19, you have achieved what many
cannot – to obtain a degree in Engineering or Computer Science! As we all know, the path to your
degree is not easy, and I commend you all for the persistence, resilience, and hard work in accomplishing
what you have done. You are starting a new chapter in your life that I wish you nothing but happiness, good
health, and a sense of accomplishment. I look forward to your contribution to the future "higher" tech society!

Sincerely,
Sang June Oh
Associate Dean, College of ECS
Department Chair & Program Coordinator Messages to the Class of 2020
Civil and Environmental Engineering Graduates!
I congratulate you and your family on this significant milestone in your life. It means so much to be a part of your celebrations, class of 2020!

Please do keep your very own CEE department in thoughts as you embark on your professional journey to provide impactful design solutions to the world. The whole world is waiting for you to prove that Titans do Reach Higher!

Prayers and blessings on your graduation and for your future!

Dr. Phoolendra Mishra
Department Chair, Civil and Environmental Engineering
Computer Engineering Graduates!
Congratulations to the graduating class of 2020!
This might not be the commencement you dreamed of, but it does not in any way take away from all the hard work and sacrifices that have brought you to this one moment. Revel with great pride and joy because this indeed is your moment, both to cherish and celebrate!

The graduating class of 2020 will be one that goes down in history for facing the greatest adversities all in one swell swoop, most notably, the COVID-19 pandemic, a global economic downturn along with the civil unrest here at home. And yet, it is with absolute conviction and the greatest confidence that I say, that your class will come out on the other side far more successful, determined and ready for this amazing ride we call life!

Yes, these are truly uncertain and challenging times but only in the face of great adversity will you truly realize your greatest strengths, your resilience, the depths of your endurance, and ultimately your potential that helps you realize your path to happiness and fulfillment!

It has been my greatest honor and I consider it an absolute privilege to have been your professor and I fervently hope that you have learnt from me and each other as much as I have from you. That is the beauty of education, it never stops, you learn something new every day!

Let me end with the words of President Barack Obama: "If the world is going to get better, it's going to be up to you, nobody can tell you anymore that you should be waiting your turn, nobody can tell you anymore that this is how it's always been done. More than ever this is your moment, your generation's world to shape."

GOOD LUCK TO YOU ALL!!!
Dr. Kiran George
Program Coordinator, Professor,  and Graduate Program Advisor, Computer Engineering Program
Computer Science Graduates!
Congratulations to the class 2020/COVID19! You are graduating in the toughest year of all time. I am sure you will never forget what you have experienced this year. However, you survived and will be excited about the future that lies ahead. Please stay in touch with the department whenever you can. I wish you the best.

Dr. Christopher Ryu
Department Chair, Computer Science
Electrical Engineering Graduates!
Dear EE Graduates, You made it. Projects done; papers turned in; speeches given. Thanks for choosing to be a Titan. You reached higher and you made all of us proud. Thank you. Please keep in touch. We want to hear about and share in your professional accomplishments. You worked hard and will make many positive contributions to the world of engineering. Congratulations!

Dr. Jack Bedell
Department Chair, Electrical Engineering
Environmental Engineering Graduates!
To the Spring 2020 graduating class of environmental engineering master's students: You made it!  Many of you started this journey without a degree in engineering, and through your hard work and perseverance, you can now proudly proclaim your engineering prowess.  When you started on this road, none of us knew that it would end under such unusual circumstances, but you have kept your head up and pushed through the uncertain times to come out successful on the other side.  I wish you all the best as you head off into your careers.  Go TITANS!

Dr. Garrett Struckhoff
Program Coordinator, Environmental Engineering Masters Program
Mechanical Engineering Graduates!
On behalf of the faculty and staff of Mechanical Engineering, it is my honor to congratulate the Class of 2020. We are proud of your accomplishments from your dedication, hard work, and perseverance.

You should be proud of your tenacity to complete the journey by overcoming the unique challenges posed by the pandemic. You are the next generation of engineers and leaders.
We wish you all the best in your future endeavors. Keep pursuing your dreams!
Titans Reach Higher!

Dr. Chean Chin Ngo
Department Chair, Mechanical Engineering
Software Engineering Graduates!
Hi, all MSE 2020 graduates.
I would like to congratulate your graduation.

I also like to thank for your effort to complete all hardship throughout the
MSE course-work which might not be easy to go through with heavy workload
of your work.

Success of your cohort is mainly due to your endless effort and your kind
cooperation even with difficult situations nowadays we have.

Stay safe and stay healthy.

And survive in the market as a competitive engineer as you were trained
through the MSE program.

I wish you often send us good news that can be shared with your alumni and
new students. Congratulations!

Dr. Chang-Hyun Jo
Program Coordinator, Software Engineering (MSE) Program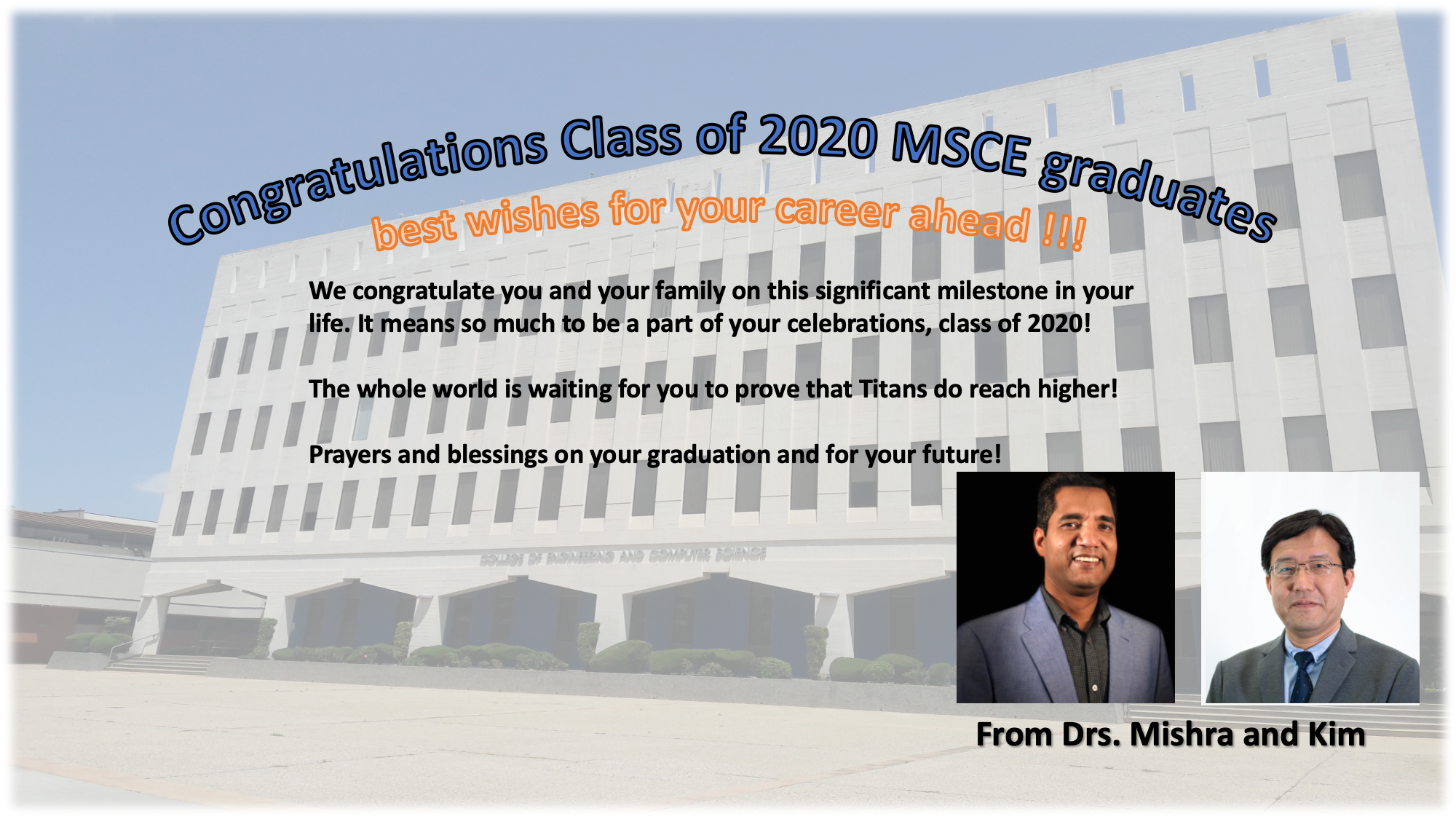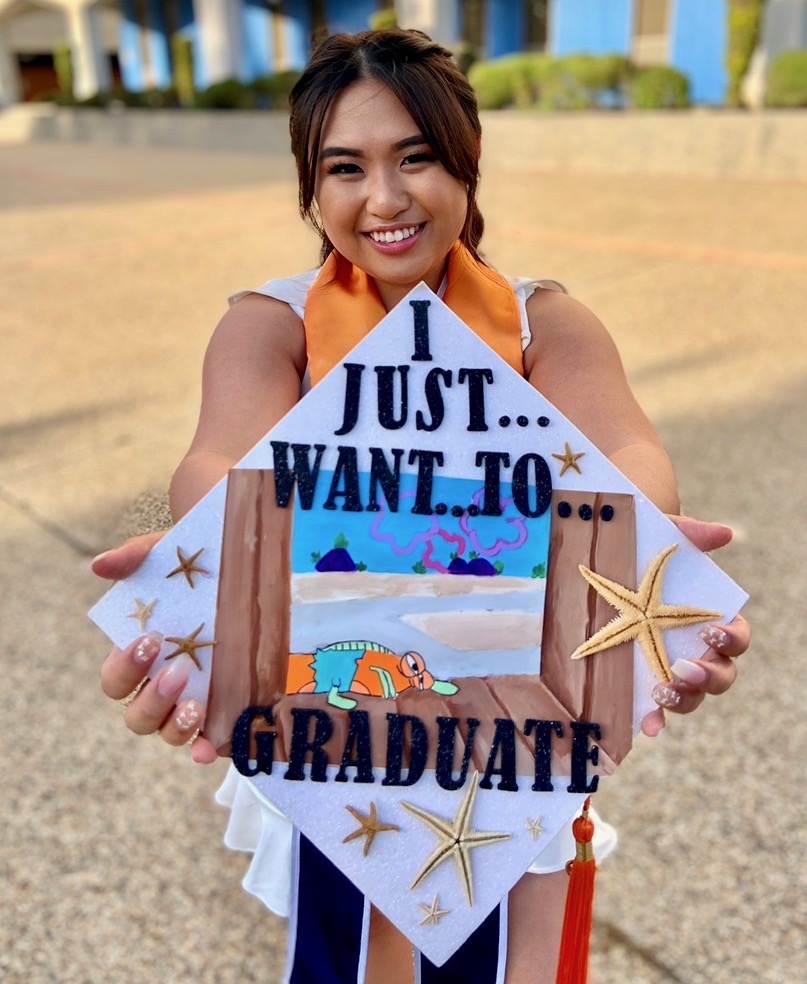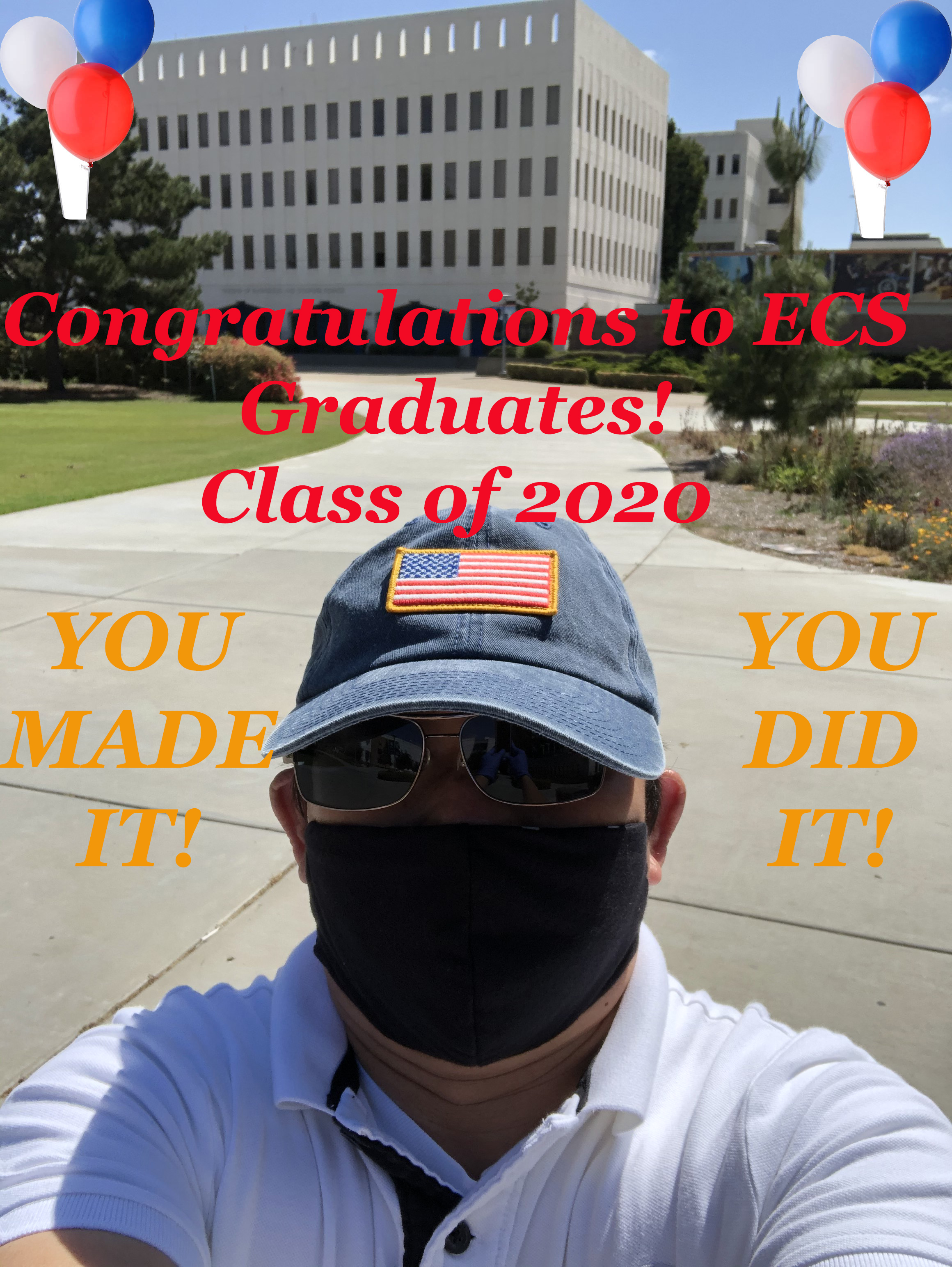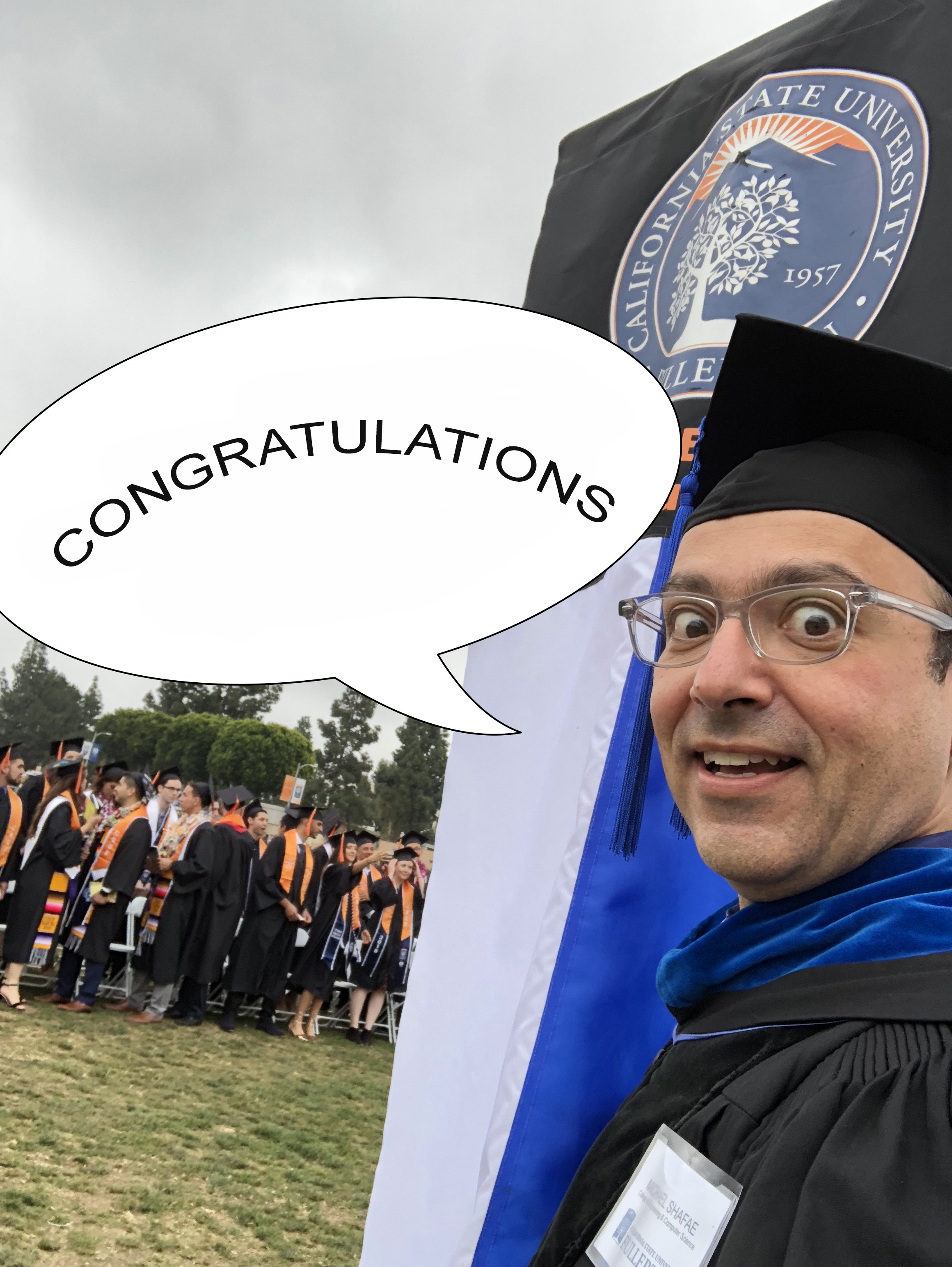 "My mom is the reason for any accomplishment I achieve ♥️ She brought me to the US and worked tirelessly so I can achieve my dream of being an engineer."

-Monika Tadrous, Mechanical Engineering, Class of 2020
Mary A. Vu - Electrical Engineering, Class of 2020

Congratulations! I'm so proud of you!!!

-Michael Vu
CONGRATS CLASS OF 2020!
We are all so proud of you and what you have accomplished. I wish you all the best in all your endeavors and
goals to come! May your future be blessed and full of many new adventures!
Keep striving for the best,
-Nancy Hernandez
ECS Dean's Office
Warmest congratulations on your graduation and best wishes for your next endeavor.
Dr. Mo Shiva
Electrical Engineering Department
---
Dear Computer Science and Engineering Graduates,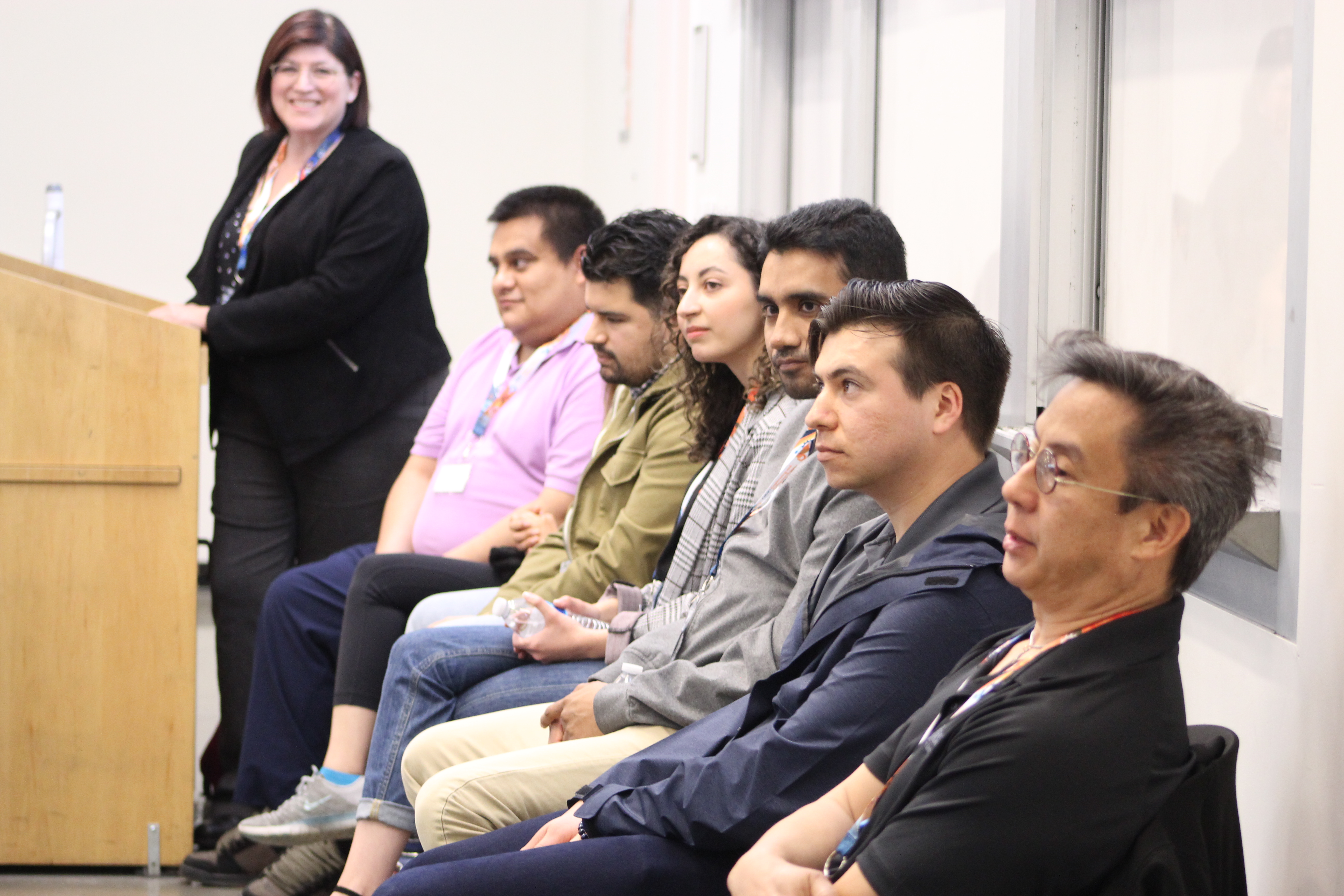 Graduations are about noting transitions and marking the success of obtaining your degree. It's about taking time to reflect on your journey, and to celebrate your placement on your path today. The courses you sailed through. The courses you slogged through. Faculty you came to admire. The faculty you gladly said goodbye to at the last class meeting.
But take a moment to reflect on the student clubs and campus programs like Association for Computing Machinery (ACM), Association for Computing Machinery – Women in Computing (ACM-W), Offensive Security Society (OSS), Video Game Design Club, Data Science Club, Titian Rover, MAES, SHIP, NSBE, Tau Beta Pi, Women in Computer Science and Engineering (WiCSE), Supplemental Instruction (SI), tutoring among many, many others. Reflect on the friendships built on teams in classes, in conversations in the engineering quad, in club meetings and events, and in the shared commiseration of searching for parking, will serve you as you move past graduation.
You offered help to others. You provided a smile before an exam to a nervous friend. You offered to look over someone's code that was buggy. You offered to go grab drinks for the study group. For the students who volunteered and worked to improve opportunities for others, for those who preferred to toil in solitary peace; for those who never made it to class on time, for those who always arrived early, for those who asked the questions no one else felt brave enough to ask, and for those who seemed to always answer the questions posed first; for those who sat in the front row or the back row, for those who are the first in your family to graduate from college, for those who were super seniors and were starting to wonder if this day would ever really come, for those who learned how to follow lectures in Zoom on your phone, for those who had to gently teach your families, roommates, significant others, children or pets, when you were in class even when you were in the same room, for those who took your last class from your bed, your closet or your car, for all of you, you made it work.
Taking a page from the advice Dr. Jane Goodall gave at a recent NCWIT seminar, I will suggest that ECS Titans may find they have what it takes to follow the suggestions of Dr. Goodall's mom. In fact, it may have led to where you are today.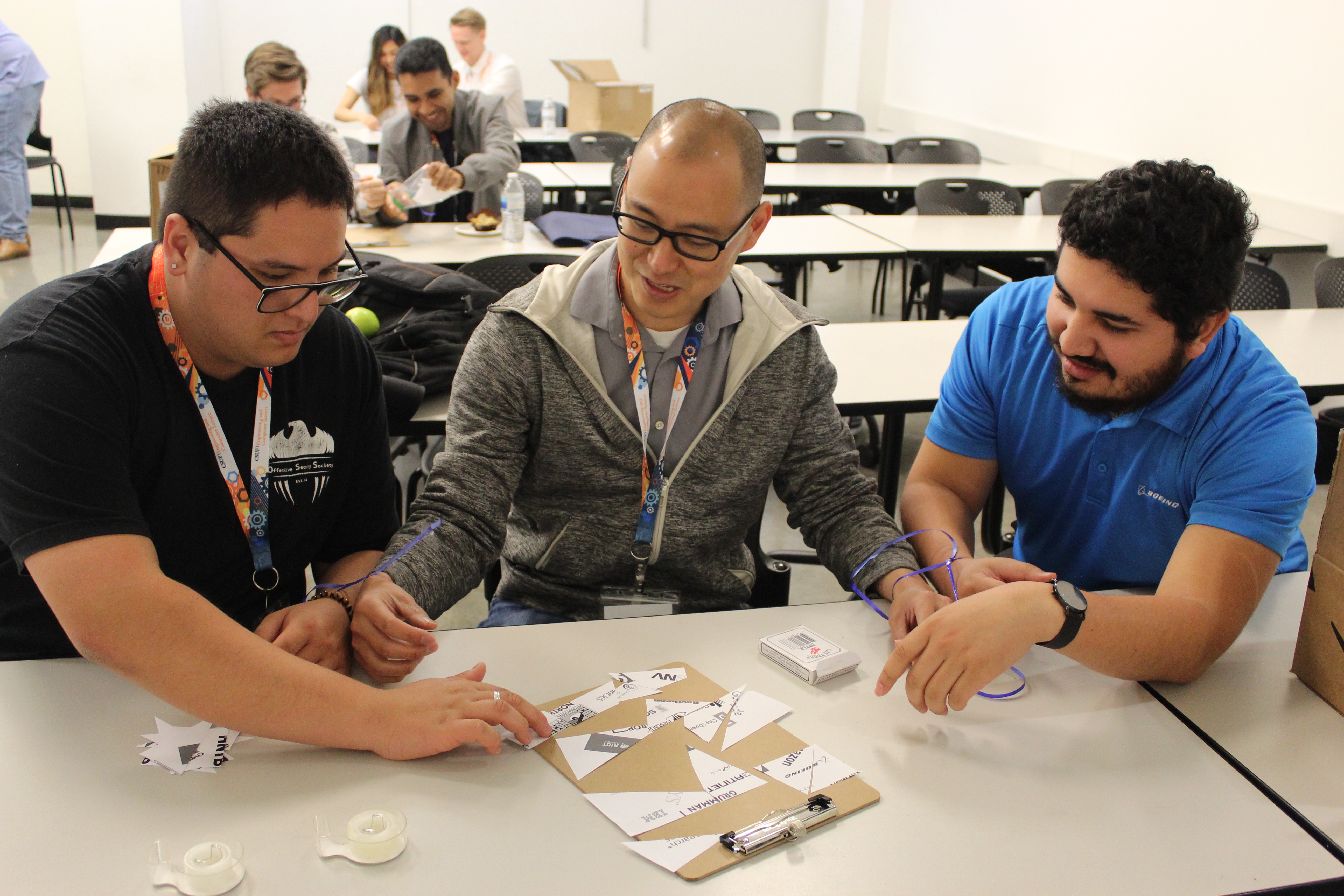 Work hard
Take advantage of opportunities and
Don't give up
We are in uncertain times. The pandemic was nothing you had in your master plans for your senior year, but here we are none-the-less. Your resilience and the courage to change yourself by living your dream, by facing hard truths, and by reaching to the hearts of others to help them make the changes you want to see in computer science and engineering helped you get to this day, and they are what will continue to foster success as you move beyond graduation.
Welcome Class of 2020 to the CSUF-ECS Alumni. We welcome you into a very select club; one that will welcome you back whenever you are ready to serve. Join us whenever you are ready to offer a hand to someone, much like you, who could use it. But today, take this moment to recognize your achievement. Congratulations!
--bhs
Beth Harnick-Shapiro - 2020 Graduation Remarks
---
For years, Larry Grossman has volunteered to play the bagpipes at our annual Commencement Ceremony. This year, he graciously sent a recording of "Amazing Grace" on bagpipes to help us celebrate virtually. Listen to Larry play "Amazing Grace."

Heartiest congratulations to the Class of 2020, a big achievement indeed. Good luck for future endeavors.
Kanika Sood, Ph.D.
Assistant Professor
Computer Science
Congratulations to our 2020 graduates. You all should be proud of yourselves, particularly for going through a very challenging semester. It was a great joy to have met some of you in and out of class. What lies ahead of you may be tough too but with a little patience and some hard work I believe you will embark on a wonderful new path leading to continued success. I can't wait to hear about your new achievements soon.
Haowei Wang
Associate Professor
Mechanical Engineering
Shout-out to all the graduates for making it to the finish line, in the face of such adversity-Congratulations!!
Ankita Mohapatra
Assistant Professor
Computer Engineering Program
Congratulations to the graduating Class of 2020! You all made it and I am so proud of all of you! Good luck in your future endeavors and hopefully some of you can come back to visit. We would love to see how you are all doing in your careers! Keep moving forward and strive for the best! Go Titans!
Nathin Mabale
Administrative Support Coordinator
Mechanical Engineering
Dear CEE Students,
I am so happy to see you all get out of here to start your careers but will miss seeing your faces in the office.
Through all the problems and troubles, you did your best and I am so proud of what you have accomplished.
Even without the special magic wand or crystal ball to help you anymore, you will find success through your
hard work and good attitude. Congratulations on your graduation!
Jennifer Chang
Administrative Support Coordinator
Civil & Environmental Engineering
Congratulations to the Class of 2020! You all faced many unforeseen challenges that no one predicted and you were able to persevere through it and not let it set you back from the many years of hard work you put into your education. This is testimony that you are prepared to withstand future life challenges and I expect that your experiences will help others along the way as well. Great job!!!
Stephen May
Computer Science Faculty
I congratulate each one of our graduates and wish each one of them a great career and a great life ahead!
Dr. Pradeep Nair
Associate Professor & Graduate Adviser, Computer Engineering Program