2022 Alumni of the Year - Otto Figueroa
ABOUT Otto Figueroa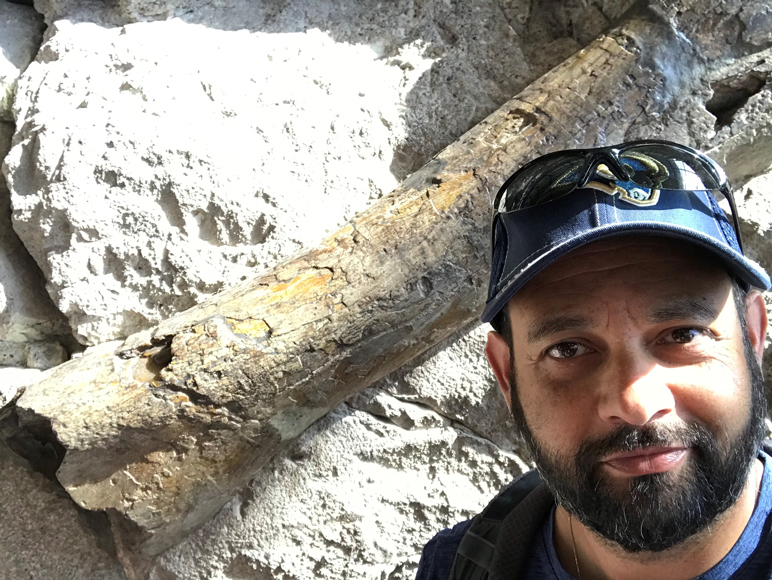 Otto Figueroa is a distinguished, double alumni of the Geological Sciences Department, earning his B.Sc. degree in 2001, and his M.Sc. degree in 2004. Otto was one of the first graduates of our Master's program, completing his thesis in hydrogeology with Dr. Rich Laton and winning the Prem K. Saint Hydrology award. Otto spent time in the consulting world after graduating, working for Earth Consultants and Carlin Environmental Consulting, but also taught part time for the department as a lecturer, where he developed a number of new lab exercises, including a field day at the Arboretum. Otto was a popular and respected instructor who won the Outstanding Educator of the Year award from the College of Natural Sciences and Mathematics. Otto returned to the department full time in 2009 as our Instructional Support Technician, where he had a positive effect on the students he was in contact with, many of whom are current alumni. Otto took a job teaching full time at Long Beach City College in 2014, where he is currently a tenured Associate Professor.
Otto is a role model and inspiration for C.S.U.F. students as a local resident and military veteran who went to community college, completed two degrees at C.S.U.F., worked as a professional scientist and ultimately became a professor. Otto has the utmost integrity and professionalism and is well liked by his peers and students. Otto continues to support the department by attending functions, offering financial support to our department, bringing community college students to events like Research Day, and showing them the success that can be had at C.S.U.F. Geological Sciences. Otto's dedication to the department, alumni, and future students makes him an exemplary example of what it is to be a Department of Geological Sciences Alumni.
Nominations for 2023 Alumni of the Year. View link to form download.
2022 Alumni Dinner
Friday, October 7, 2022 7:00PM P.T.

Dave & Buster's  --  Orange
20 City Dr. West
The Outlets at Orange (formerly the Block)
Orange, California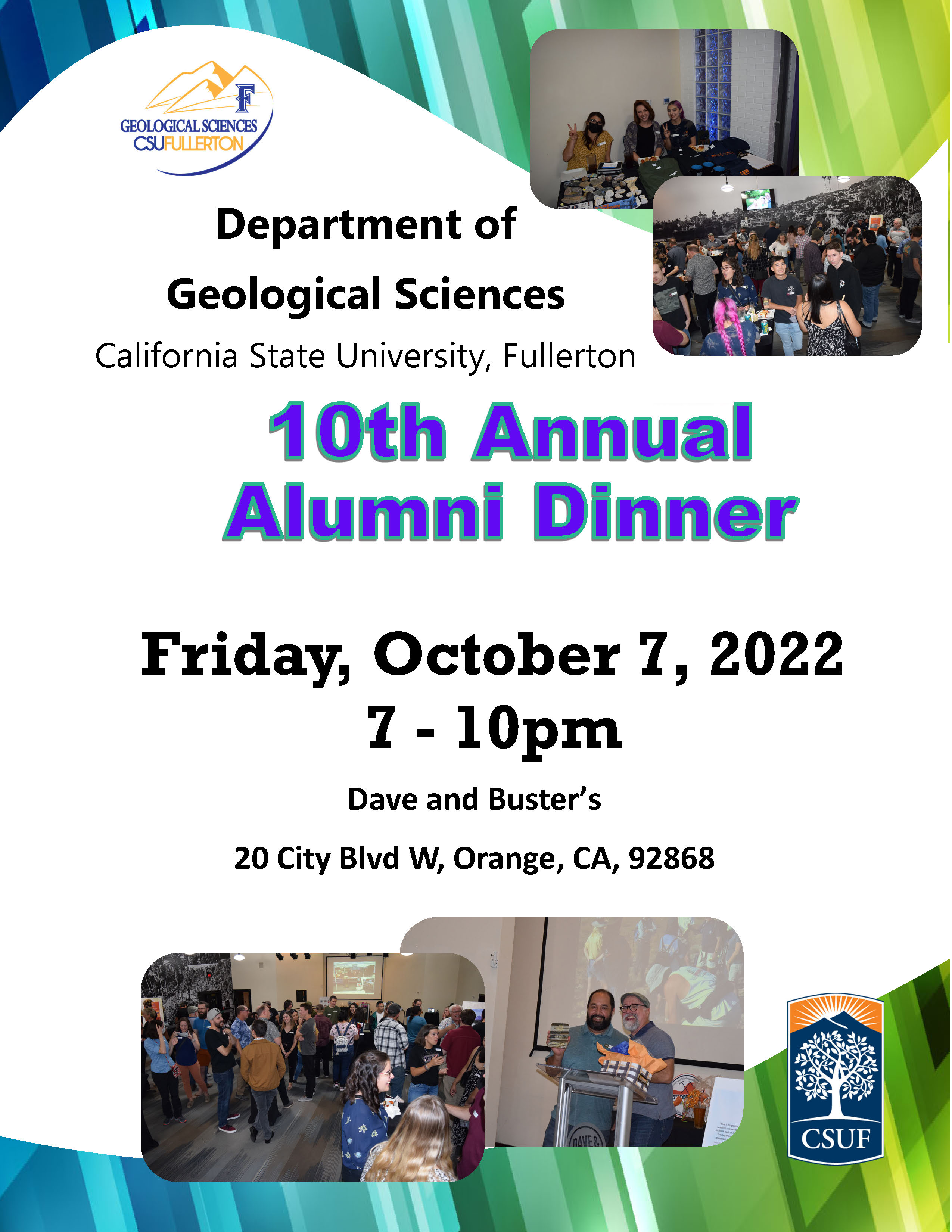 Please support the Department of Geological Sciences to enhance and endow our scholarships.

Looking forward to seeing you all and catching up.
Cheers!