Research Day 2020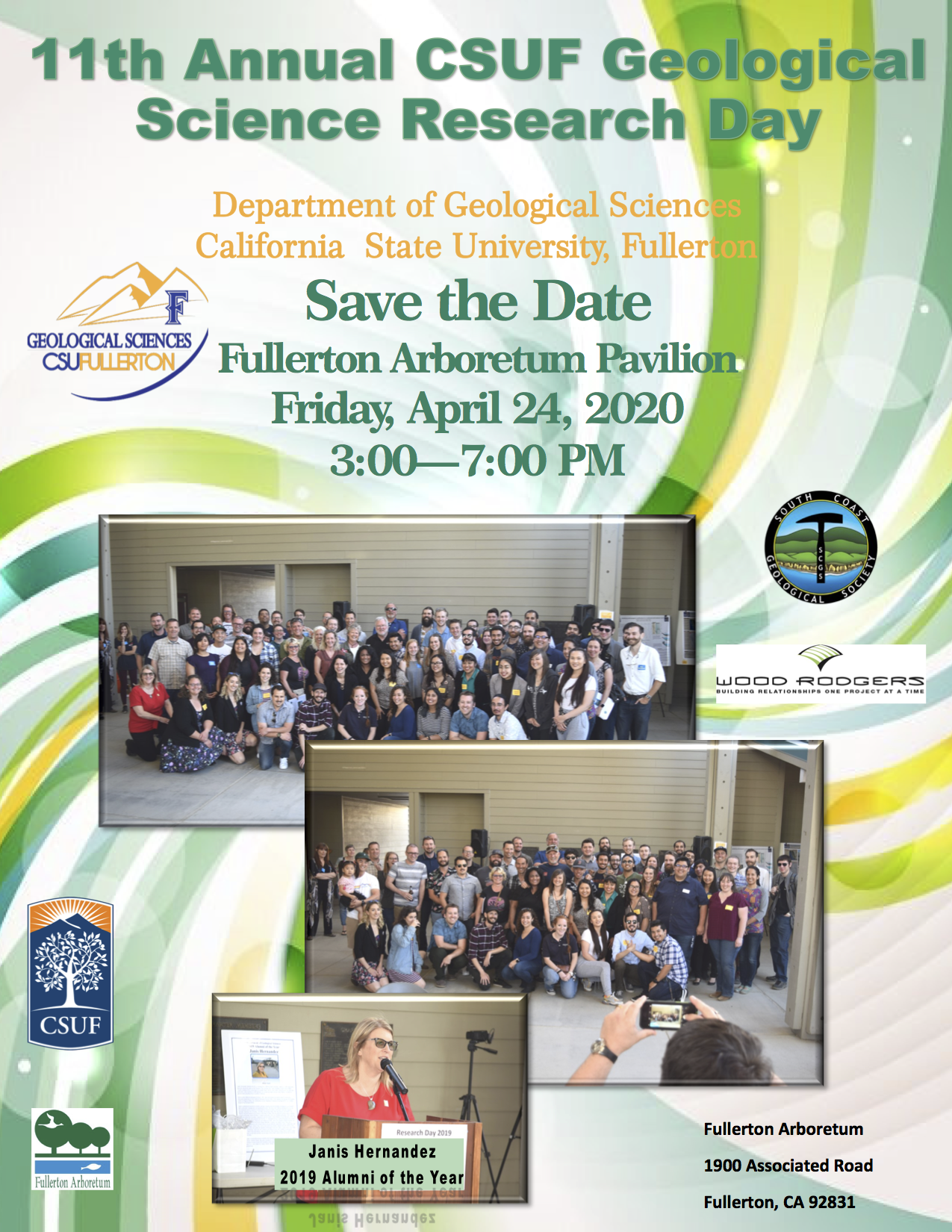 11th Annual C.S.U.F. Geological Sciences Research Day


April 24, 2020, Friday, 
3:00 PM - 7:00 PM 
At the Fullerton Arboretum, in Bacon Pavilion.
Poster Set up at 2:20PM
Food, Drinks, Research, Professional Contacts, Prizes!!!
Sponsored by C.S.U.F. Department of Geological Sciences and South Coast Geological Society

and Wood Rodgers
Watch the video

made by Daily Titan

.
Download Student 2019 Research Day packet.

2019 Abstract volume


,2018 Abstract volume


,
2017 Abstract volume


,2016 Abstract Volume


, 2015 Abstract Volume


, 2014 Abstract Volume


,
2013 Abstract Volume


, 2012 Abstract Volume


, 2011 Abstract Volume


, 2009 Abstract Volume


For more information download the flyer at the above link or contact Dr. Richard Laton (657) 278-7514 or E-mail: wlaton@fullerton.edu