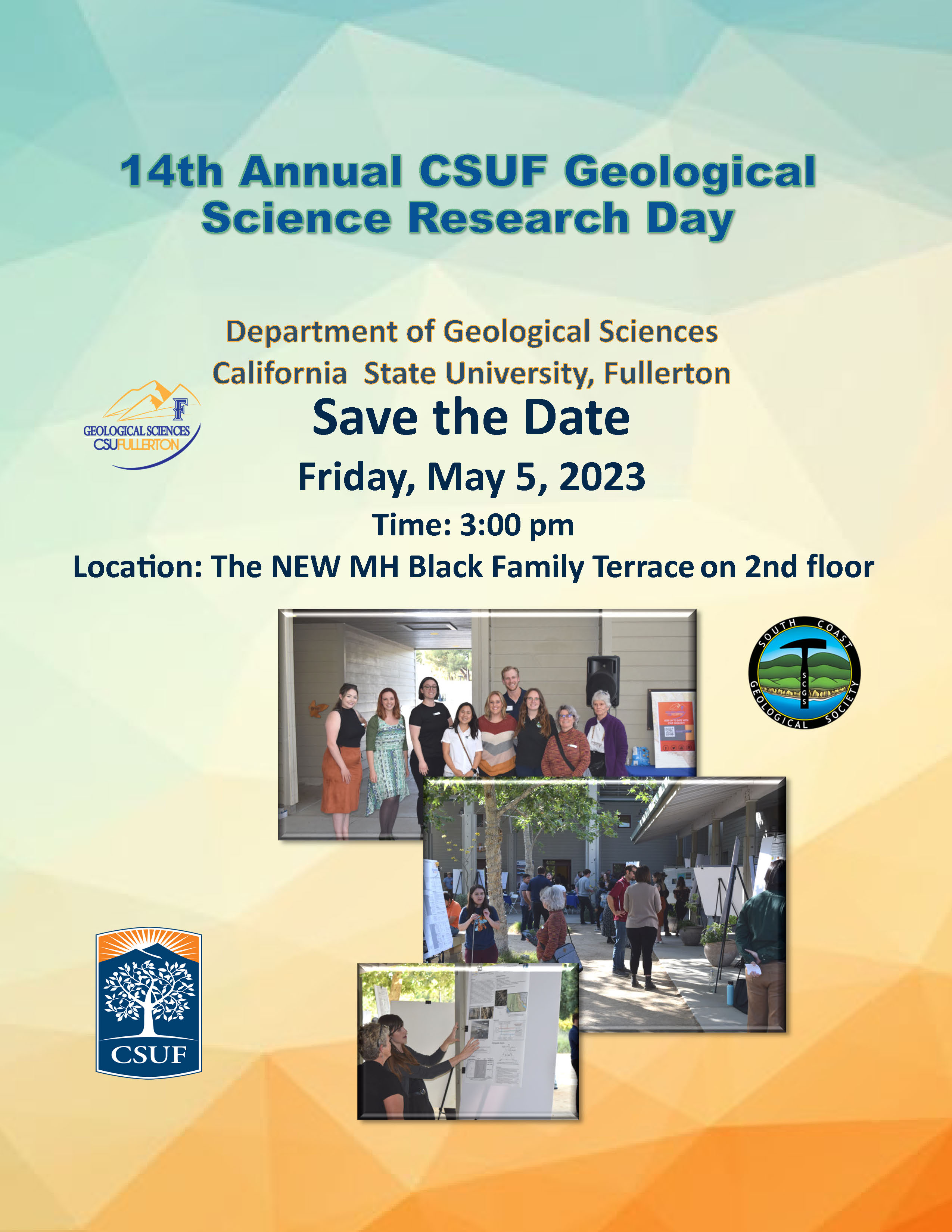 14th Annual C.S.U.F. Geological Sciences Student Research Day


May 5, 2023, Friday
3:00PM P.T.
NEW Black Family Terrace on McCarthy Hall 2nd floor.
CALL FOR ABSTRACTS.
Abstracts are due Sunday, April 30th.
If you have questions, please reach out to Richard Laton (wlaton@fullerton.edu).
2023 Research Day Abstract Submission Form
Late abstracts will not be included in the printed abstract volume, so please submit this on time!
Fullerton Arboretum.
Sponsored by C.S.U.F. Department of Geological Sciences and South Coast Geological Society 

Download 2022 Student Research Day packet

Watch the video

made by Daily Titan

.
2021 Youtube video

of student presentations. (4/30/21)
2022 Abstract volume


, 2021 Abstract volume


, 2020 Abstract volume


, 2019 Abstract volume


, 2018 Abstract volume


,
2017 Abstract volume


, 2016 Abstract Volume


, 2015 Abstract Volume


, 2014 Abstract Volume


,
2013 Abstract Volume


, 2012 Abstract Volume


, 2011 Abstract Volume


, 2009 Abstract Volume


For more information download the flyer at the above link or contact Dr. Richard Laton (657) 278-7514 or E-mail: wlaton@fullerton.edu