Opening Days Resource Guide 2022
Thursday, August 18 and Friday, August 19
---
Check-In Process
Check-In dates and times
If you are assigned to:
Your Move-In Day is:

Residence Hall Floors:
  Elm 1, 3 and 5; Fig 1, 3 and 5; Holly 3 and 5; Juniper 3 and 5; Pine 3 and 5

Apartment Floors: Acacia 1 and 2; Birch 1 and 2; Manzanita 3 and 4; Oak 1 and 2; Willow 3 and 4

Suites: Laurel

THURSDAY, August 18, 2022

Residence Hall Floors:
Elm 2 and 4; Fig 2, and 4; Holly 2 and 4; Juniper 2 and 4; Pine 2 and 4

Apartments Floors:
Acacia 3 and 4; Manzanita 1 and 2; Oak 3 and 4; Willow 1 and 2


Suites: 

 

Noble

 

and

Redwood

FRIday, august 19, 2022
---
TIP: Not sure what floor you're assigned to? The first digit of your room number (that you can see on your Application Overview page of your student housing application) indicates the floor where your room is located. For example, if you're assigned to Acacia-104-A1, you're on the first floor.
In order to make your check-in process as smooth as possible, please plan to arrive at a designated time based on the first letter of your last name. This helps keep lines short at the check-in area, equipment stations, and elevators. You won't be penalized for arriving early, but arriving during your designated time helps keep Opening Day smooth for everyone!
| If your last name starts with: | Your designated arrival time is: |
| --- | --- |
| A – d | 9 – 10 a.m. |
| e – h | 10 – 11 a.m. |
| i – M |  11 a.m. – 12 p.m. |
| N – Q | 12 – 1 p.m. |
| R – U | 1 – 2 p.m. |
| V – Z | 2 – 3 p.m. |
---
Arriving to Campus
Please enter campus using the entrance on Folino Drive Road from Nutwood Avenue. From the 57 freeway, take exit 7 for Nutwood Avenue, heading west. Make a right turn to enter campus on Folino Drive, then park on the first two floors of either of the Eastside parking structures as indicated by posted signage.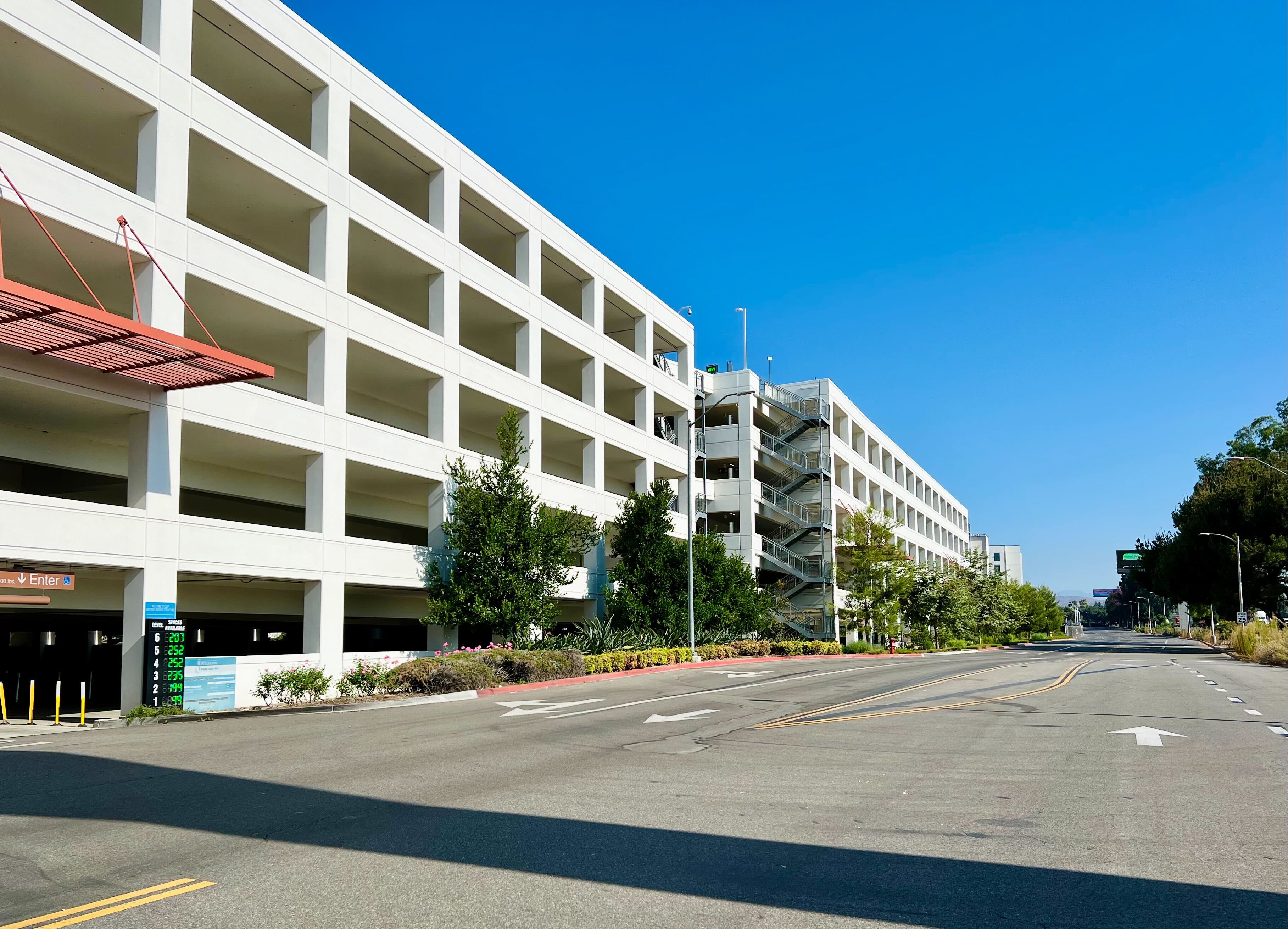 Once you park:
Residents can head to our opening day tent located at the Suites Patio area

.

Please be ready to check in with your TitanCard. 

Friends and family may visit the bin station in between the two parking structures to check out a bin and start unloading.

Once the check-in process is complete, you can follow the colored balloons to find your building!

Path to the Residence Halls (Elm, Fig, Holly, Juniper, Pine) will be marked with orange balloons.

Path to the

Apartments (Acacia, Birch, Manzanita, Oak, Willow) will be marked with blue balloons.

Path to the

Suites (Laurel, Noble, Redwood) will be marked with white balloons.
---
Late Arrivals
If you can't arrive during your designatedtime but will still arrive before 3 p.m., there's no need to notify our office — just head to the check-in area when you arrive.
If you know you will not be able to arrive by 3 p.m., please call the Housing Office at  (657) 278-2168  or send us an email at housing@fullerton.edu.  You won't be assessed any penalties or have your space forfeited if you don't arrive on time. We'll make sure our late check-in staff will know to expect you.
You must notify us if you expect to arrive later than Sunday, August 21.
---
Parking
All guests arriving for Opening Days will park in the Eastside Parking Structures. We encourage students to park and use the first two floors of the structures for unloading, then move vehicles to the upper floors for overnight parking until Friday, August 19. Starting on Friday evening, resident parking lots will be open for resident parking.
No parking permits will be required in either Eastside parking structure during Opening Days. Please note, parking is not allowed in the resident parking lots or Lot J during Opening Days.
A Resident Parking Permit is required beginning at 7 a.m. on Monday, August 22. Resident Parking Permits are valid in the Resident Lots and Lot A.
During the academic year, Resident Parking Permits are valid from 6 p.m. Friday to 7 a.m. Monday in all student parking areas. For additional information, please visit Parking and Transportation.
If you are planning to bring a vehicle to campus, we strongly encourage you to purchase your Resident Parking Permit prior to your arrival on campus. Parking permits are available on the Parking & Transportation Services website via the "Purchase Permit" button. Be sure to have your vehicle information available.


---
Moving Equipment and Supplies
There will be a limited number of moving bins available for check-out for one hour from the station located at the base of the Eastside parking structures. Residents are encouraged to pack lightly, and bring hand trucks and carts to assist with unloading. Due to the limited number of bins available,   you can only check out one bin per resident. 
---
Room Condition Reports
You are required to complete a Room Condition Report as part of the check-in process.
After you check in, you'll be able to see a link on the CSUF Student Housing Portal homepage to complete your Room Condition Report. The report will ask you to verify some information about yourself, your room assignment, and then you'll be able to mark the condition of areas in your assigned space to indicate the condition they were in when you arrived. At the end of your stay with us, our staff will compare the condition of your space with the information you provided on your check-in Room Condition Report, so filling it out accurately may help you avoid facing damage or cleaning charges at the end of your stay.
Checking in with our staff and completing a Room Condition Report are required parts of the check-in process. Failure to complete either step will result in a $30 Improper Check-in Fee. 
---
Room and Meal Plan Access via TitanCard
Please remember that your TitanCard serves as your room and meal plan access card when entering your building and the Gastronome. Please make sure your TitanCard is not worn out or damaged prior to check-in, as the encoding system will not work on damaged cards. You can  request a replacement online through TitanCard and we'll have it ready for pick up when you arrive.
If you've never had a TitanCard, please check your Cal State Fullerton email for instructions from the TitanCard office regarding requesting your new student ID card online. You are required to have your TitanCard order to check in to student housing, so please ensure you complete this online process prior to arrival. We'll also have TitanCard staff on-site on Opening Day if you haven't requested your card by the time you arrive.
Please follow these instructions when using your TitanCard to gain access to your assigned room:
Swipe your TitanCard at the door of the apartment/residence hall/suite to which you have been assigned. If the light is:

Red : Wait 1 - 2 minutes, and swipe a second time. If you receive a red light again, report the issue to the Housing Office.
Yellow/Amber : Input your PIN (the last 4 digits of your CWID) to unlock the door.
Green: You may enter your space now. Within 24 hours you will be required to enter your PIN when accessing your space. If this persists, please report the issue to the Housing Office.
On Opening Day, you will be issued a key for your designated mailbox (apartments and residence halls only). In addition, apartment residents will be issued bedroom keys which will provide access to their specific bedrooms within each apartment.
---
Dumpsters and trash disposal
If you have waste that needs to be disposed of, trash receptacles will be located in the following locations:
Parking Lot J, behind Juniper

Parking Lot RH, north end behind Elm

Parking Lot RH, in the center between Holly and Fig

Parking Lot in Suites Area
Please break down your cardboard boxes before disposing of them in the designated cardboard recycling containers.
Need Assistance?
Housing and Residential Engagement staff members will be available throughout the student housing community to help answer questions and help you navigate Opening Day. Staff members can be identified by their Housing and Residential Engagement navy polos or uniforms and nametags.
We'll also have an Information booth in the Student Housing Piazza throughout Opening Days if you have any questions you need answered.
Packing List
---
Things to Leave Home:
Our residence halls, suites, and apartments are fully furnished, so you should not bring any full-size furniture items with you. Again, we encourage you to pack light, and not to bring any items with you that you won't absolutely need during your stay. Please review the information on prohibited itmes including candles and extension cords that are now surge protected.
Residential Dining
Residential dining opens on Thursday, August 18 at 9 a.m.
Gastronome Hours
Monday – Friday (7 a.m. - 9 p.m.)
Breakfast: 7 – 9:30 a.m.
Continental Breakfast: 9:30 - 11 a.m.
Lunch: 11 a.m. – 1:30 p.m.
Grill/Pizza/Deli: 1:30 - 5 p.m.
Dinner: 5 – 8:30 p.m.
Saturday and Sunday (9 a.m. - 7 p.m.)
Continental Breakfast: 9 - 10 a.m.
Brunch: 10 a.m. – 1:30 p.m.
Grill/Pizza/Deli: 1:30 - 5 p.m.
Dinner: 5 – 7 p.m.

Community Market Hours
Monday – Friday: 7:00 a.m. – 10:00 p.m.
Saturday and Sunday: 12 – 10 p.m.
Tuffy's Café Hours
Sunday – Thursday: 9 p.m. – midnight
On Opening Day, we welcome our residents and up to two (2) of their guests to enjoy a meal in the Gastronome food hall from 11 a.m. until 4 p.m.
Housing Orientation Weekend
HOUSING ORIENTATION WEEKEND: AUGUST 18 - 21
Thursday through Sunday, August 18 – 21, is Housing Orientation Weekend, where our Residential Engagement team will host a variety of events to welcome our new residents and help get them familiar with their new home. Starting with activities on Thursday evening and ending with a floor meeting with your Resident Advisor on Sunday, Housing Orientation Weekend is full of great activities to get to know your community and get into the Cal State Fullerton spirit! Please check back soon for the full Housing Orientation Weekend schedule.
---
Floor Welcome
To kick off the student housing experience for the academic year, your RA will host a floor welcome meeting on your scheduled move-in day. This meeting will be held between the hours of 4 – 7 p.m. on either Thursday or Friday. Check in with your RA for details. During the Floor Welcome, you will have the opportunity to meet the other residents on your floor(s) and hear from campus leadership, including our Associate Vice President for Student Affairs/Dean of Students, the University Police, and Health Services. All residents that attend their Floor Welcome will be entered in an opportunity drawing for Titan Gear to decorate their room!
---
TITAN Welcome Weekend
On Saturday, August 20 between 10 a.m. to 2 p.m.,  join your RA and other residents from your floor at the campus resource fair, open houses at the Student Recreation Center, Diversity Initiatives and Resource Centers (DIRC) and the Titan Student Union (TSU), as well as campus tours, lawn games, photo ops, and free t-shirts for the first 3,000 students. Register at https://tinyurl.com/tww22 . Stock up on CSUF gear and gifts at Titan Shops, enjoy free bowling and billiards in the lower level of the Titan Student Union, and grab lunch, coffee, or a snack at a variety of food trucks and campus restaurants. See your RA for more details.  

On Sunday, August 21 cheer on Titan women's soccer versus the New Mexico State Aggies at 5:00 p.m. in Titan Stadium. Student admission to all athletic events is free!  
Mail
Mail and Package Deliveries
When addressing mail, please use the table below to find the appropriate building address. All mail and packages will be delivered to and distributed from the Housing Office.
You may have packages mailed to Student Housing. The name on the package must match your legal name on file with the University. You will receive an email notification when we receive a package or mail for you. You can pick up your packages and mail from the Housing Office starting on Monday, August 22.
In order to ensure that mail and packages reach you in a timely manner, please have the mail addressed as follows:
Student's Legal Name on file with the University
Building Address East Campus Drive Room #
Fullerton, CA 92834

Tuffy Titan
1505 East Campus Drive #305
Fullerton, CA 92834

Building Name

Building Address

Pine Hall

1505

East Campus Drive

Holly Hall

1513

East Campus Drive

Juniper Hall

1517

East Campus Drive

Fig Hall

1521

East Campus Drive

Birch Hall

1525

East Campus Drive

Acacia Hall

1529

East Campus Drive

Elm Hall

1533

East Campus Drive

Oak Hall

1537

East Campus Drive

Manzanita Hall

1541

East Campus Drive

Willow Hall

1549

East Campus Drive

Laurel Hall

1459

East Campus Drive

Noble Hall

1455

East Campus Drive

Redwood Hall

1451

East Campus Drive
Incorrectly Labeled Mail that arrives with a name that does not match any of our residents will be returned to sender.
TIP for friends and family: We love accepting gifts for our residents from you. If you plan on making online purchases to mail to your student, please make sure you list their name for delivery. We aren't able to accept packages that have your name on them; and we're required by federal law to return them to sender.
Additional Information
---
Housing Office, MAilroom, and Academic Resource Center Hours
The Housing Office and mailroom will be closed to visitors during Opening Days, but staff will be available to answer phone calls regarding any check-in issues.
The Housing Office will resume its normal operating hours, open from 8 a.m. to 5 p.m. on weekdays, starting on Monday, August 22, 2022. The Redwood reception and Suites mailroom, will open on Monday, August 22 at 9 a.m. The Academic Resource Center (ARC) located on the first floor of Pine offers residents a place to study, seek information about academic resources, and print at a discounted rate. The ARC will open on Monday, August 22.
Weekend hours for august 20-21
The Holly mailroom will be open on Saturday August 21, and Sunday August 22 from 10 a.m. - 5 p.m.
All residents can pick up packages during this time.
After hours assistance
Please contact the Resident Advisor on-duty: (714) 681-6918
---
Bed Space Assignments and Amenities
Your room assignment includes an assigned bed space, indicated as A1, A2, A3, B1, B2, C1, C2, D1, or D2.
In the Residence Halls, A1 is the left bed, and A2 is the right bed. For triple-occupancy rooms, see this diagram.
In the Apartments, the letter for the bed space assignment is the letter above the doorway to each bedroom.
In the Suites, the letter for the bed space assignment is the letter above the doorway to each bedroom; 1 is closest to the door and 2 is closest to the window.
Furniture and Decorating Standards
Each student has their own cable TV jack, 4x120v receptacles, an XL twin bed that is 36" to 38" wide by 84" long, a 4-drawer dresser, a desk with hutch, and a chair.
Posters, pictures, etc., may be affixed to the walls using removable putty or painter's tape. Small bulletin boards, white boards, etc., may be hung using removeable adhesives that do not cause permanent damage (we recommend using 3M Command Strips). Shelves may not be attached to the walls. Check out this page for tips on what you should and shouldn't bring with you.
---
Laundry Facilities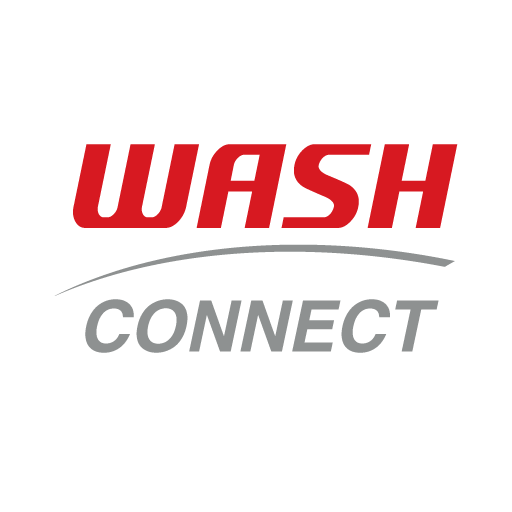 There are two laundry facilities available in Juniper and Noble. Residents in the Residence Halls and Apartments are assigned to the Juniper laundry room. Residents in the Suites are assigned to the Noble laundry room.
 Please download the WASH Connect App in order to utilize our laundry facilities. Our Resident Advisors will guide you on how to use 
the app during your floor meetings!
---
Internet Service
For internet access, students will use the same campus-wide WiFi used in classrooms and other public areas across campus. Please contact the student IT helpdesk at (657) 278-8888 for issues with WiFi.
Bringing a multimedia entertainment device? We can set up devices like smart TVs, video game consoles, and digital personal assistants (like Alexa and Google Home) to work with campus Wi-Fi. Check out this page for instructions.  
If you wish to purchase your own internet service, you may contact Spectrum Cable directly to make arrangements for installation. You must be present during installation. Appointments should be scheduled Monday – Friday, 9 a.m. – 4 p.m. beginning Monday, August 22. Spectrum is a full-service cable provider of television, internet, and phone services. You can call Spectrum at 855-243-8892 for more information.
---
We partner with SwakU
 to offer care package service to our students and their families, with a wide variety of Certified Organic, Gluten Free, Nut Free, and Vegetarian care packages and discounted bundled package plans for the entire academic year.
---

We partner with GradGuard, which offers an exclusive College Renters Insurance plan that
is specifically designed for students. Visit GradGuard.com to learn how you can protect your laptop,
bike, cell phone, books, clothing and other personal items from theft, fire, smoke, water damage and
more.
---
Questions?
We look forward to seeing you during our Opening Days! If you have any questions in the meantime, please contact our office at (657) 278-2168 or email housing@fullerton.edu and we'll be happy to assist you.