MSI Center
On Monday, April 29, 2019 CSUF joined the brotherhood of Men of Color support programs across the CSU to have a physical on-campus space to help increase the sense of belonging for our undergraduate men of color.  This space is called the Male Success Initiative-Fullerton Center

, appropriately located in Milton A. Gordon Hall.   

The new MSI-Fullerton Center consists of (7)   office spaces: (3) staff offices, (1) graduate student space, including [2] student assistant staff.  (1)- shared multipurpose student study space equipped with classroom presentation smart-technology for hosting workshops, video conferences, and presentations, (1)-computer lab and group study room with free printing. And lastly, (1) room to dedicated to the "Brother-2-Brother Mentoring Program".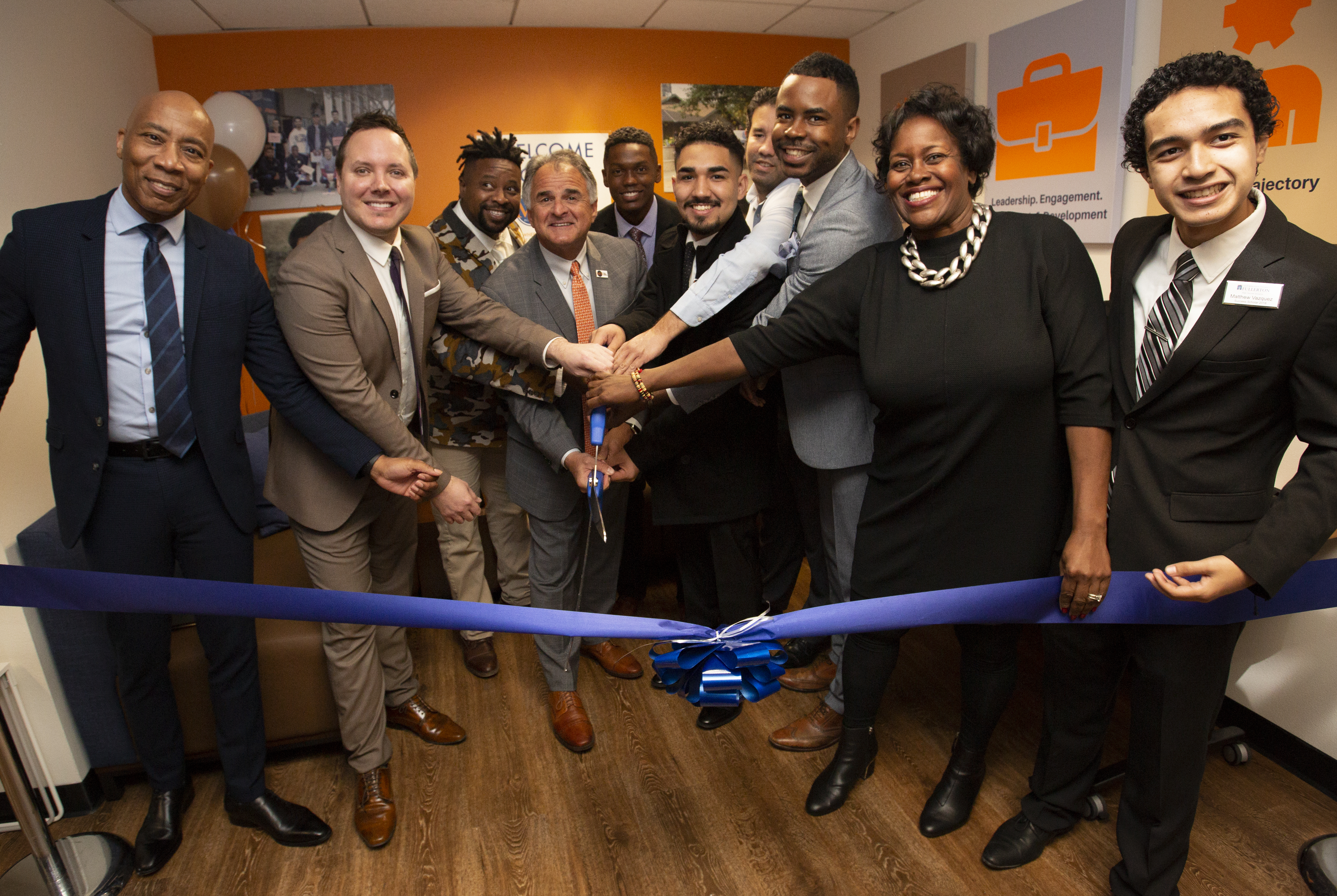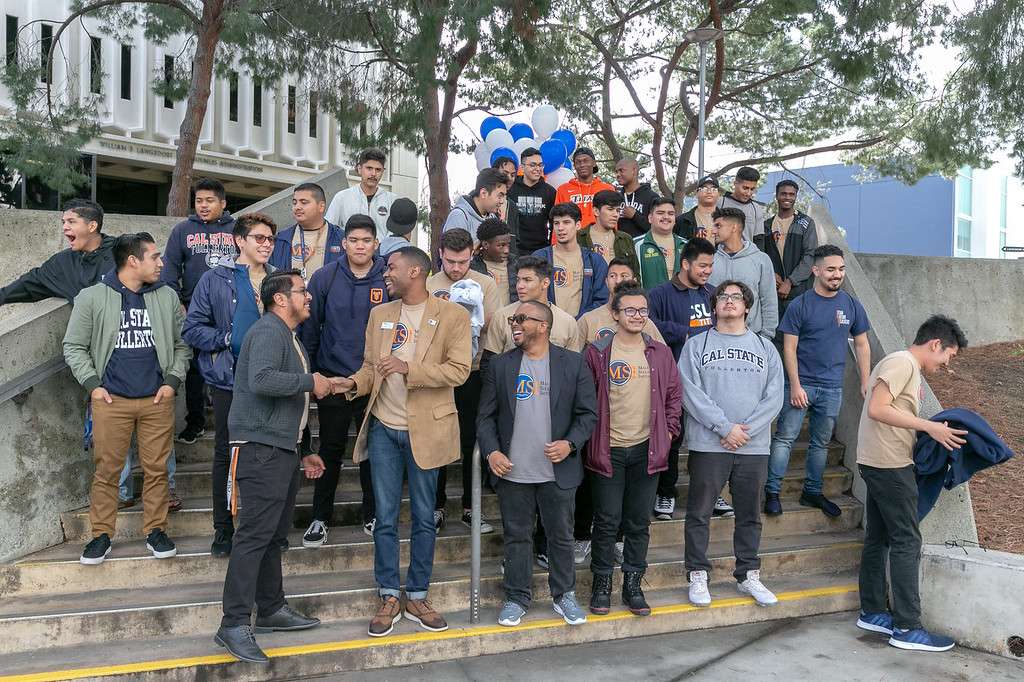 Enjoy this virtual photo gallery tour of our brother's space where the stories of men of color are no longer rendered as invisible.