Transform Your Teaching
Become a Technology Leader
Improve student learning through innovation and applied research.

Applicable for PK-community college educators

16-months, 10 courses, completely online Masters program

Learn the how and why of using technology in student-centered ways to engage your students

Focus on integrating technology into your classroom to help your students meet the CCSS

Assignments and projects are directly applicable to your teaching context

Combines theory and practice

Program has earned the Seal of Alignment for the ISTE Coach Standards 

Not computer savvy? Not a problem

Cohort-based Model—you'll be with the same peers throughout the program

Make connections with educators throughout the state, region, and other countries!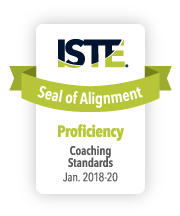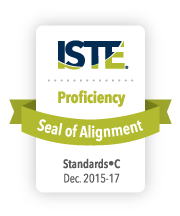 Ready to apply? 
For questions about the program, please email Dr. Loretta Donovan loretta.csuf@gmail.com or Dr. Tim Green tim.csuf@gmail.com.
Visit our information page for more details about the program
Listen to our podcast

.
"Video based lectures, Group projects, Audio recordings, and Learning Management Systems (LMS) all seem to support learning in a more organized and fluid fashion than what I experienced in my traditional undergrad program. As someone with a full time job, 4 kids, and a "life", I must say that thus far the DE end of this program has been transformative in my own personal learning and that of my students."  

Michael C.
"Thank you for your awesome instruction. I really love this program, and what I've learned. It has really impacted my whole teaching style. I feel like my classes run more like vibrant 'workshops' than staid classrooms. It's pretty liberating! I love it.

Lori C.
Innovative And Interactive
An engaging, highly interactive learning environment connects you with classmates and faculty through online small-group discussions, and through communication tools like Google Hangouts, Flipgrid, Twitter, and more. This means you're not tackling a rigorous, online master's program on your own. Explore course content through various media.
Experienced Faculty
You learn from faculty who are both experts in educational technology, teaching and learning. and in teaching online. Our faculty have experience teaching in PK-12 through higher education. This translates into well-designed courses – a blend of theory and research – with real-world application. Research, projects, and coursework address important educational issues. What you learn today, you can incorporate into your classroom tomorrow.
A Learning Community Approach
In our cohort-based program, you get to know your peers by taking classes together in a scheduled sequence. Our students value this approach because it facilitates problem-solving and sharing professional knowledge they can bring to their own classrooms.
ISTE Coach Seal Of Alignment
The program is the first graduate program in educational technology aligned to the ISTE Coach Standards. The program went through an extensive review from   ISTE

.
Collaboration Is Key
Our program is highly collaborative by design. Learning and working with professional peers enhances your learning experience.  
You also establish valuable networks that last well beyond the program. We have a vibrant alumni community that provides opportunities for on-going collaboration and support.
Committed And Engaged Faculty
You can expect personalized attention and support throughout the program. Interactive features enhance access to instructors when you need assistance. Our students say that's unmatched by anything a traditional classroom offers.