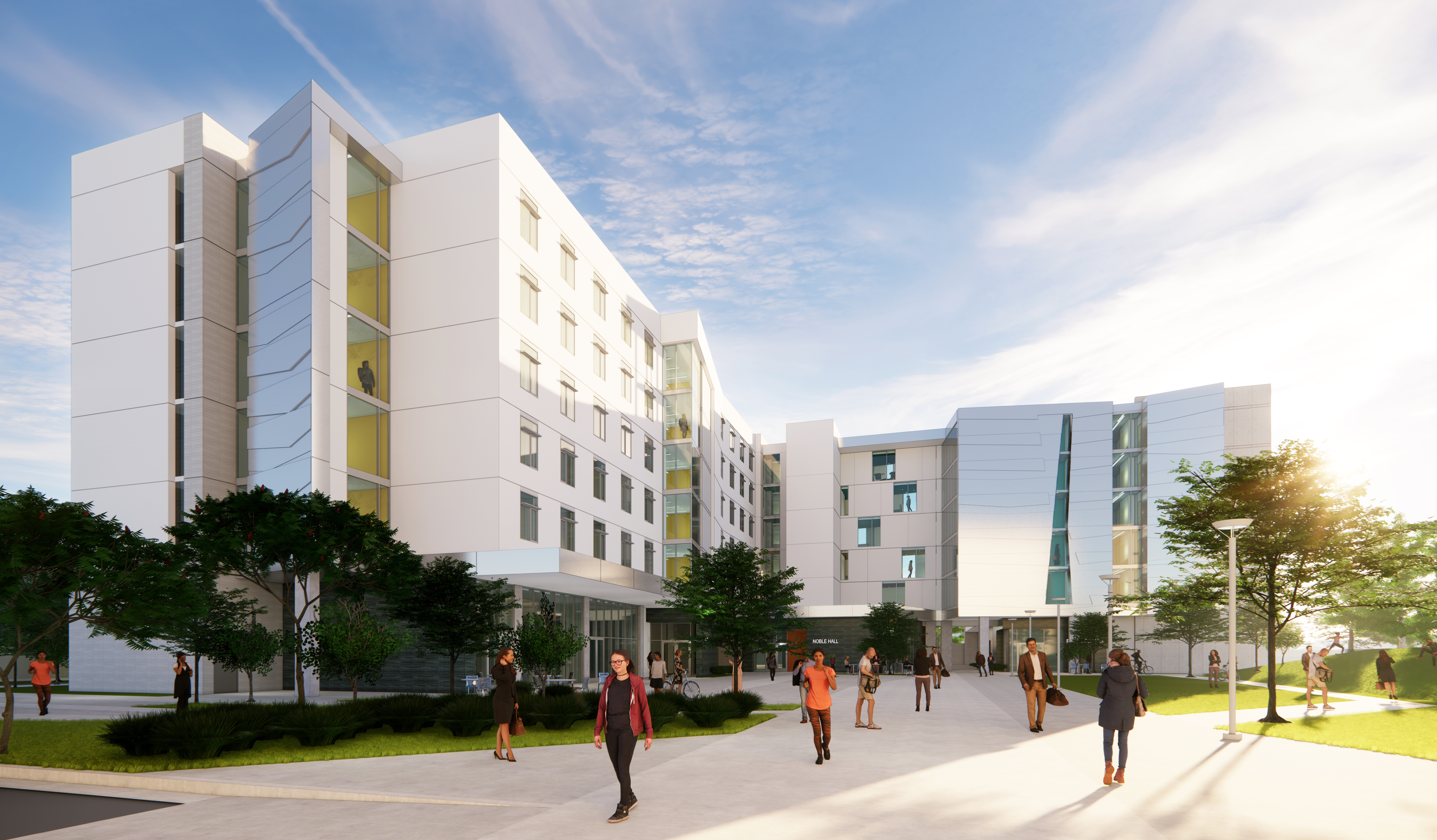 The Suites are Housing and Residential Engagement's newest addition to the CSUF housing community.
Student Housing Suites
The new 600-bed student housing complex will enhance our housing community by increasing our total capacity to over 2,200 students. These suite-style housing spaces are specifically geared towards returning sophomores and above.
Each Suite will house 8 students in an apartment with 4 bedrooms, 2 bathrooms, and a small kitchenette.
Every floor has an Active Room and a Study Room, common spaces for residents to socialize or study. Each Active Room includes a TV, a glass whiteboard, and plenty of lounge space.
The Titan Lounge is a community space for studying and socializing and leads to a laundry room and the outdoor courtyard.
Additional spaces include a large multipurpose room that can seat up to 300 people, an additional mailroom, and Residential Engagement staff offices so that our team can better serve the students in our new addition to the housing community.