Student Groups
PRIME Club
PRIME (Pursuing Research In Mathematical Endeavors) Club is a space for students who are mathematics majors to partake in activities that work to enhance the academic development of future mathematicians. Students will be encouraged to explore different fields of mathematics through research opportunities and through participating in active discussions with members of the club in the hope of sparking a potential interest in various areas of the vast subject. Apart from research experiences, members will be given the support to have this research shared with others of the group and those of the mathematical community, such as at conferences, through a presentation. These presentations will initiate public speaking skills and encourage professionalism, both vital skills of success. Such abilities are those that will assist in the academic and professional development of our scholars. PRIME Club will also participate in serving as a support system for its members, something that is often absent in the setting of academia. This will assist in expanding the diversity, authenticity, and amount of mathematics majors that walk the halls of CSUF.
Some of the goals of the club are:
find research opportunities
develop professional skills
meet other math majors
attend math conferences
get involved
To get in contact with PRIME, please email: csufprime@gmail.com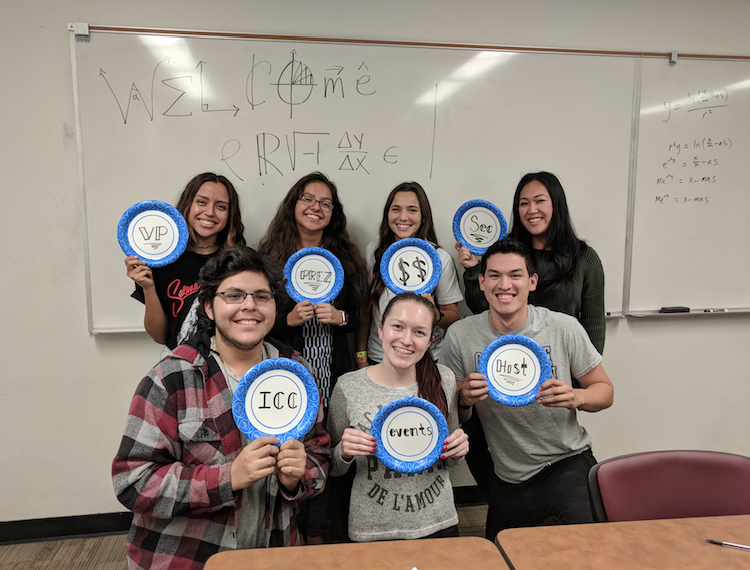 DATA VISUALIZATION CLUB
Mission
The purpose of the Data Visualization Club (DVC) is to provide collaborative professional growth through the exploration of data visuals. Alongside the faculty at CSU Fullerton, we plan to provide interdisciplinary networking opportunities with industry leaders and be a resource hub for all things visual in the data science world. A picture is worth a thousand words, and it's our goal to capture every one.
Meeting Times and Locations
Typically, DVC meets in McCarthy Hall every other Friday at 5:00 PM throughout the semester. Currently our home base is in MH-380. That is subject to change from semester to semester. See our website calendar for official times and locations of club meetings at https://thedatavizclub.github.io

.
Club Member Perks
All club members get access to code shared in presentations and demonstrations. Club meetings are tailored to the needs of our members. When specific topics arise that are useful for current coursework or projects, DVC works with individuals and provides that knowledge for the collective whole. DVC also aides in training CSUF students who wish to enter research competitions. The club also host social outings, which include BBQ's and dinner events, and members are invited to participate in a variety of sporting tournaments against other clubs on campus, such as beach volleyball and bowling nights. 
For more information see our brochure


or visit the DVC website

.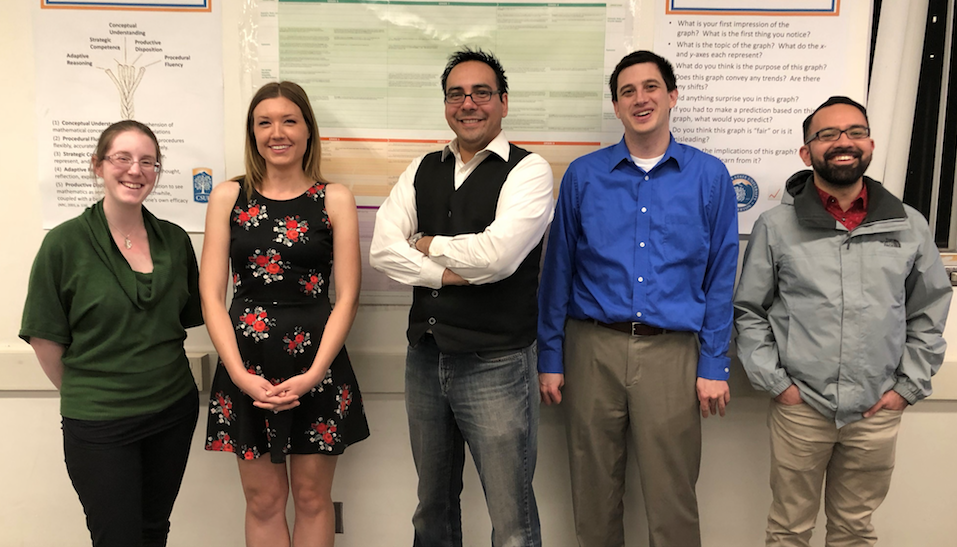 CSUF MATH CLUB
The CSUF Math Club's main goal is to bring math majors together to have fun. The club hosts events each semester including:
Pi Day
Ice Cream Social
Movie Night
Bowling Night
BBQ in the Park
Student Talks
"Who Wants to be a Mathematician" Gameshow
An integral part of Math Club is welcoming students to the world of math by helping students obtain internships, research opportunities, and travel funds to conferences. The Math Club welcomes everyone with an interest in the field of Mathematics. Join today!
How to Contact the Math Club:
     Office: MH 33B
     Phone: (657) 278-6735
     Email: csufmathclub@gmail.com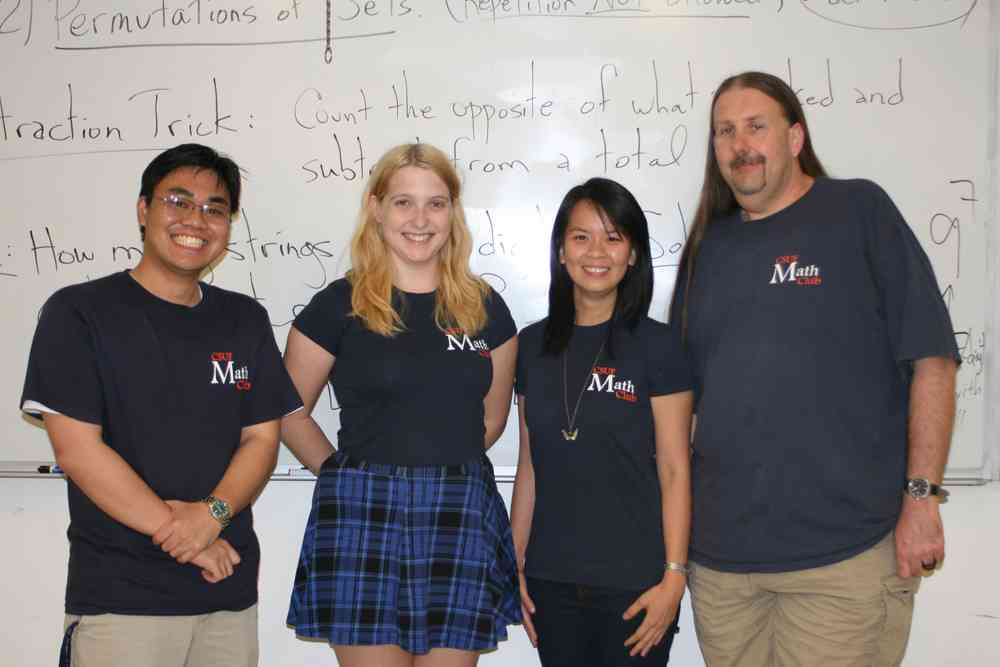 S.M.A.R.T. GIRLS
S.M.A.R.T. GIRLS stands for Sisters in Mathematics and Academic Relations in Teaching. It is an organization that is here to help you as a Math Major! So take advantage of it and join today!  
S.M.A.R.T. GIRLS was founded by four female students at California State University, Fullerton in 2006 as a study group. However, it became an official club on campus in the fall of 2008. Currently, women represent a minority in the field of mathematics. For this reason, it is important to provide women with as many resources as possible in order to ensure success in every way especially as math majors.
Club meetings include monthly business meetings and luncheons, so come and meet the S.M.A.R.T. GIRLS, get a bite to eat, and see what they are all about.  Look for their pink fliers in McCarthy Hall 154 for more information. Some of the goals of the club are 
meet new people
join study groups
network
attend math conferences
meet faculty
scholarships
find tutoring jobs
free food
have fun
get involved
In order to join, you must be a CSUF student, female (males may join as an associate member), and a math major. You may find out more at the official home page

.