history
In 2004, a memo was sent to the Dean of Humanities and Social Sciences from the Asian American Studies Ad Hoc Committee requesting advisement and academic support for at-risk Asian Pacific American (APA) students. In 2007, possible development paths for the center along with Connecting Communities project were drafted by Dr. Reyes. This project helped outreach to underrepresented APA groups and become partners for institutional grants. A proposal set forth for a new space called the Asian American Pacific Islander Community Resource Center (AAPICRC). Dr. Yee became the chair of the AAPICRC Committee, establishing both a mission and vision for the center. An Open House was held that December and brought over 100 attendees ranging from elected officials, community and university leaders, faculty, staff, and students. Mihaylo Hall designated University Hall  210B/211B for the center, which is now known as Gordon Hall. In 2009, Sonia Velez, Dr. Yee, and Associate Dean Palmerino brought furniture, received $10,000 from an anonymous donor and made a Keyless Entry System a priority for the space. In the same year, Dr. Yee stepped down as chair which put AAPICRC planning on hold. In 2010, AAPI students contacted Dr. Yee to design a student lounge in UH 211B and the proposal was approved by Dr. Yee and the ASAM Faculty. In 2012, Dr. Haddad found funding for the space to provide conference chairs, a projector, office supplies, a television, staffing, as well as acquired book donations. In 2013, the Asian Pacific American Resource Center (APARC) was established under the department and leadership of Diversity Initiatives and Resource Centers (DIRC). In January 2017, Jacob Chacko was hired as the first full-time coordinator of APARC. In Summer of 2018, the Asian Pacific American Resource Center moved to the Pollak Library - South 180 along with the four community/cultural resource centers under DIRC and since then, has built a foundational space for students, staff, and faculty to connect, engage, and learn internally and externally to the Asian Pacific Islander and Desi-American (APIDA) diaspora.
Meet the staff

Vacant
Coordinator, Asian Pacific American Resource Center
Point of Contact: Nate Nguyen
natenguyen@fullerton.edu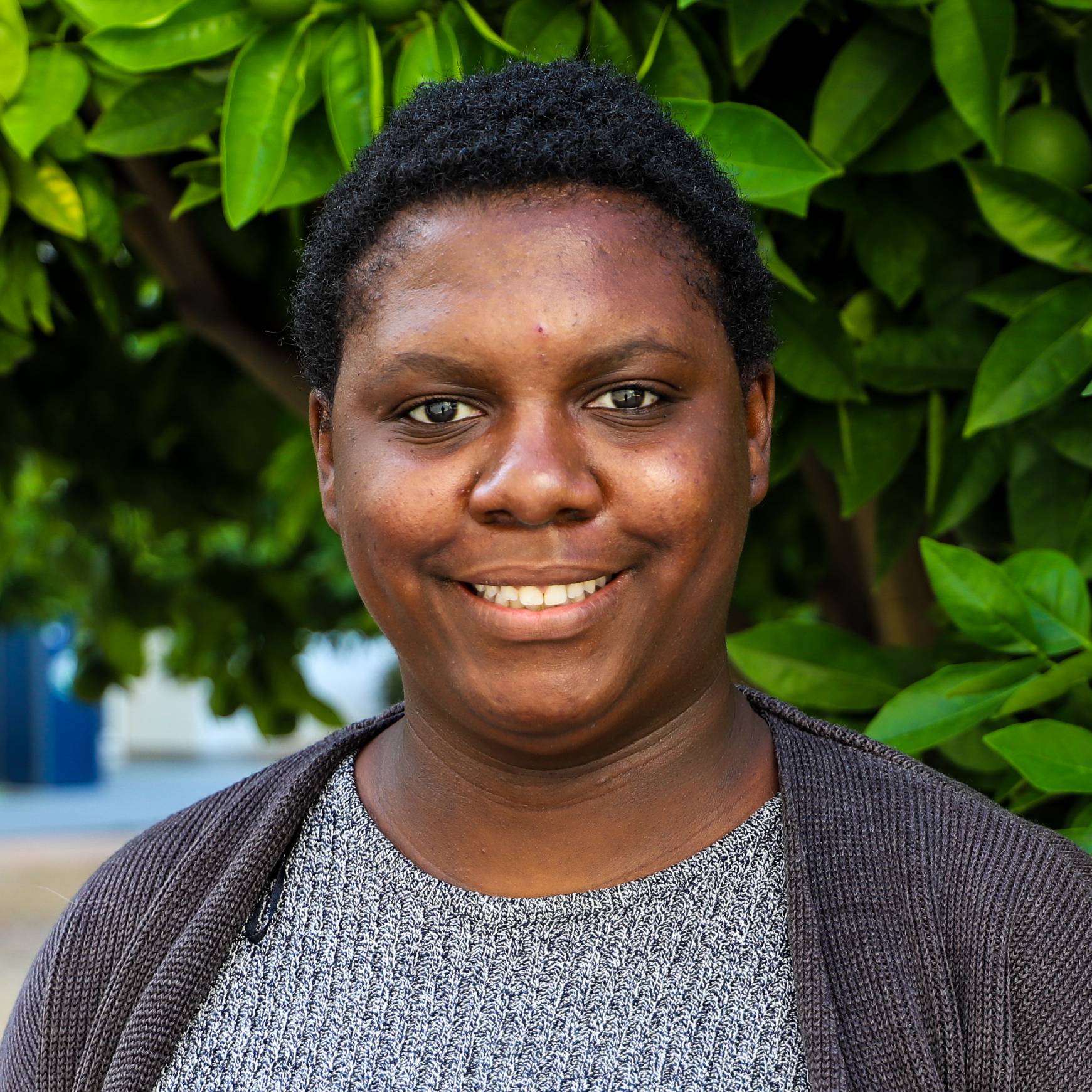 Elaina (she/they)
Graduate Student Assistant, Asian Pacific American Resource Center
Elaina is a third year graduate student in the American Studies program. She attended UC Irvine and studied Asian American Studies and African American Studies as an undergraduate. She hopes to become a student affairs professional after graduating in spring 2020 to assist marginalized communities in a university setting. Elaina also desires to gain experience in teaching as an adjunct professor for community colleges to see if they may later be interested in obtaining a Ph.D and be a full time tenure professor. Elaina enjoys watching anime and horror films in her spare time.
 
Sandra (she/her/hers)
Communications & Graphic Design Lead, Asian Pacific American Resource Center
Sandra is a fourth year pursuing a B.A. in Communications with a Public Relations Concentration and a Minor in Asian American Studies. She currently serves as Vice President of Service for the collegiate service organization Circle K International at CSUF. Sandra lives by iced hazelnut lattes with oat milk, homemade Taiwanese food, and good music and company. She aspires to get a job at a non-profit that addresses one of her many passions.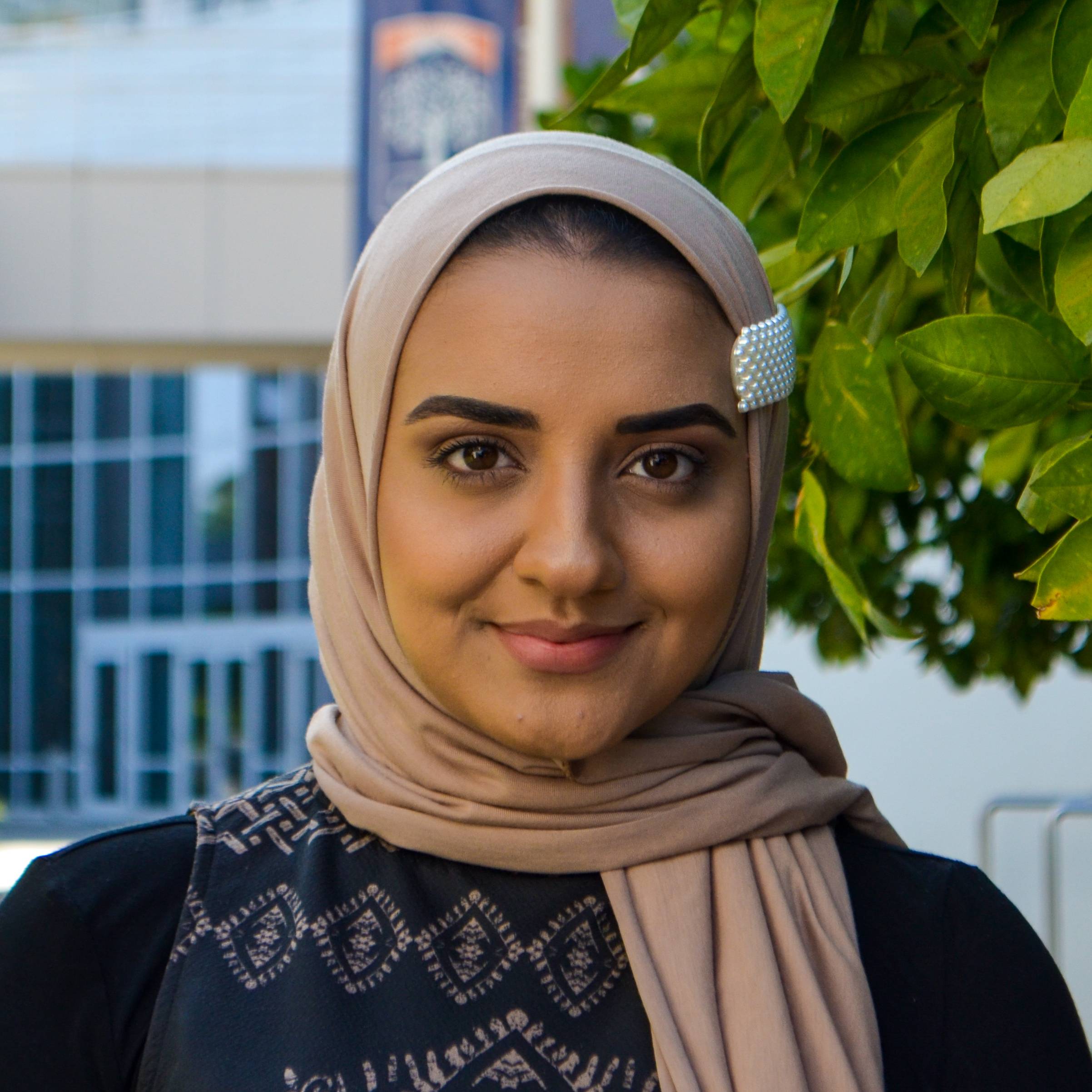 Lulu (she/her/hers)
Community Engagement Lead, Asian Pacific American Resource Center
Linda is a senior pursuing her B.S. in Public Health and Biochemistry. She is a proud Palestinian American that is involved with Students for Justice in Palestine. She juggles multiple identities and seeks to utilize her diverse background to aid and support her peers. Linda is interested in a career as a health professional. In her free time, Linda enjoys driving to the beach and working out.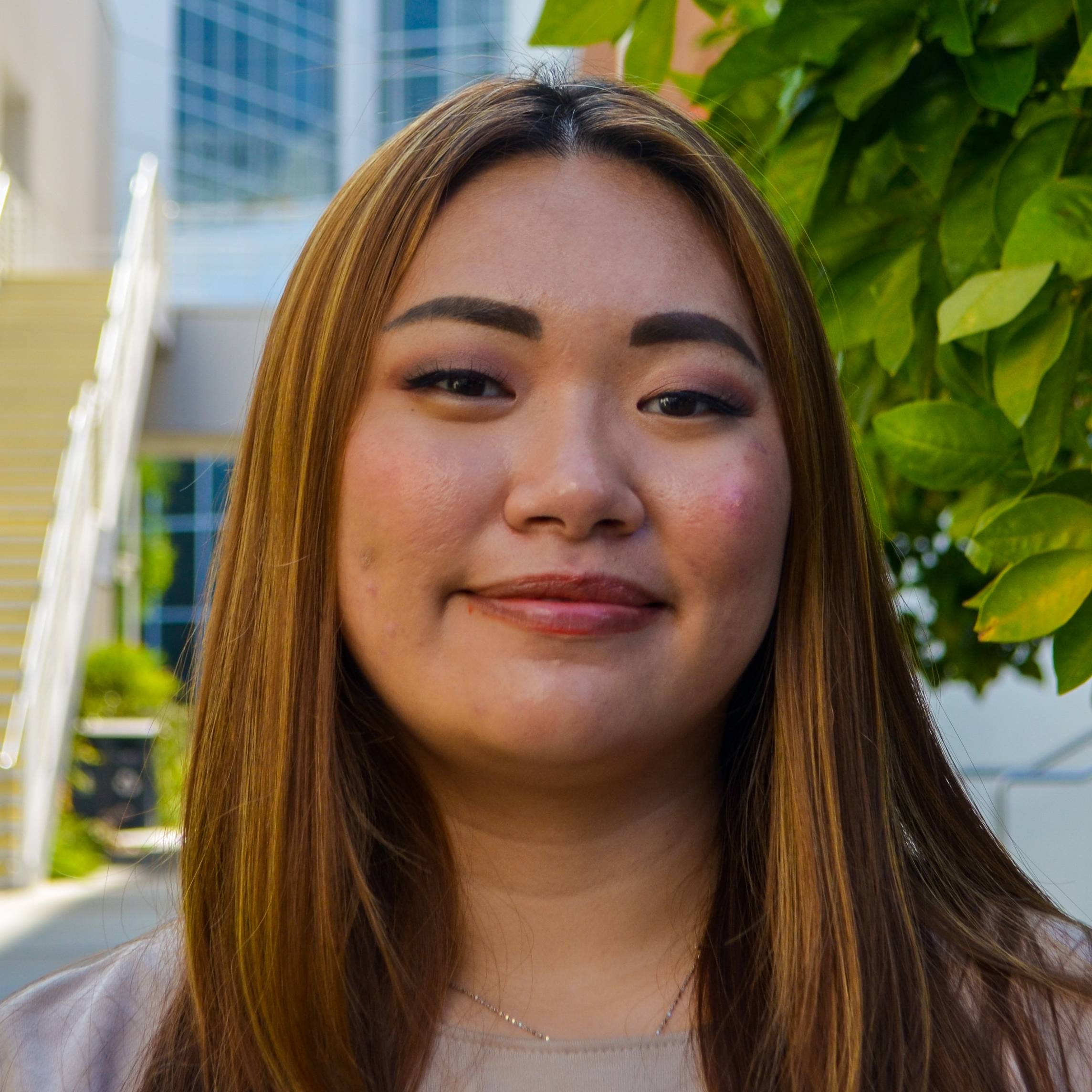 Lilian (she/her/hers)
Community Success Lead, Asian Pacific American Resource Center
Lilian is a Vietnamese-American first generation college student pursuing a double major in Public Health and Asian American Studies. She's been involved with Circle K International, Project MotiVATe, VietRISE, and the Intercultural Resource Center at Coastline Community College. Lilian enjoys playing Mahjong, watching Korean dramas, and taking long naps. She hopes to have a career that allows her to address health disparities in the APIDA community.
 
Patricia (she/her/hers)
Identity Development Programming Lead, Asian Pacific American Resource Center
Patricia is a third year American Studies major with a focus in Ethnic Studies and a minor in Human Services. She is a queer mixed heritage Filipina American who enjoys baking with her lola, shopping at Brea Mall, and drinking lattes with friends. Patricia joined the Pilipinx American Student Association at CSUF this year. She hopes to eventually earn her Masters of Social Work and continue to work within her communities as a clinical social worker.
Dina (she/her/hers)
Social Justice Educator Lead, Asian Pacific American Resource Center
Dina Bdaiwi is a second year Counseling and Clinical Mental Health graduate student at CSU Fullerton. Dina is a Queer Muslim woman of color of Mexican and Syrian descent. She is inspired by the resilience within her cultural communities which has fueled her passion to pursue social justice work and healing. She is deeply motivated to supporting survivors of gender based violence, contributing to LGBTQ Muslim, Latinx, and SWANA networks, as well as organizing mental health symposiums and discussions within marginalized communities. She is eager to continue to learn, unlearn, and share knowledge with community members at CSUF. Dina would like interested in pursuing a career as a private practices therapist or a professorship. Currently, Dina apart of the Graduate Counseling Student Association on campus.