Biology Greenhouse Complex Research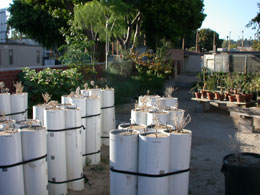 Space to Grow

Research is the main purpose for the Biology Greenhouse Complex (BGC). Part of that is housing a diverse teaching collection from which plants are used for class lectures, labs, and research. Available for use are two research houses, four isolation rooms, and outdoor benches. Contact Ed Read to reserve space and review the 'use policy'.
Below you'll find some of the current research projects at the Biology Greenhouse Complex.
Eriastrum densifolium ssp. sanctorum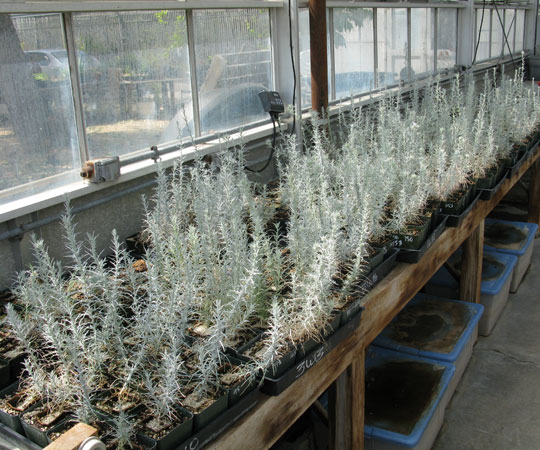 The Santa Ana wooly-star is restricted to sandy floodplain areas in Southern California and was listed as Federally Endangered in 1987. Several students are working on projects investigating this special plant. Greenhouse 4 and several southern outdoor benches are reserved for these projects.
Researchers include: Dr. Jones, Dr. Youssef Atallah, Dr. Amybeth Cohen, graduate student Amanda Dick, undergraduate Yareli Sanchez, and many other undergraduate helpers.
Effects of soil water heterogeneity on water relations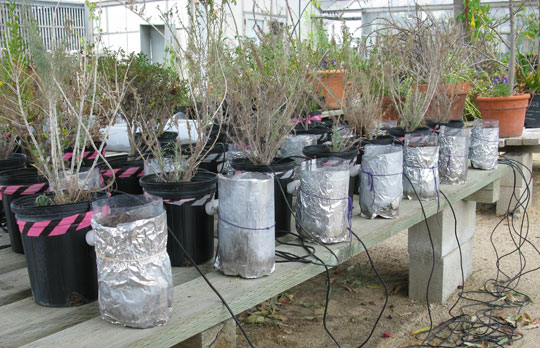 Graduate student Susana Espinosa is studying the effects of soil heterogeneity on water relations of two co-occurring desert shrubs, Encelia farinosa and Ambrosia dumosa. Her work always attracts the attention of those touring the facilities because the plants are growing in tall white PVC pipes.
One Plant, Two Pots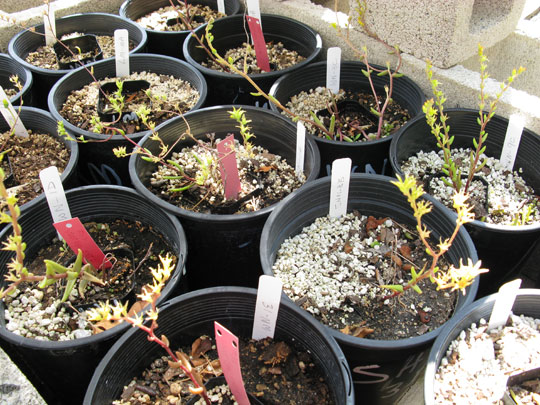 Undergraduate Jeremy Smith, working with Dr. Schenk, is investigating axis splitting and hydraulic redistribution in three coastal sage scrub plant species, bush sunflower (Encelia californica), coyotebrush (Baccharis pilularis), and sagebrush (Artemisia californica).
Recent Projects Conducted at the Complex Nicole Vearrier: Project: The potentia invasiveness of the non-native plant species Suaeda linifolia in the Great Basin Desert.
Dr. Jones: seed viability of Dudleya stolonifera.