STEM Research Grant Developer, Amber Wynn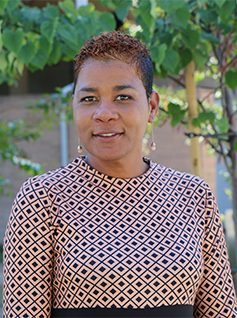 With over 25 years of nonprofit experience, including program development, strategic planning, fiscal management, nonprofit management, board development, capacity building, grant writing & fund development, (largest award totaling $3.2 million), Amber utilizes her vat array of experiences from private, government nonprofit and academia to deliver an innovative and comprehensive approach to her roles.
Amber has served in numerous positions including Program Administrator for Congresswoman Maxine Waters' Community Build, Inc., a sustainable community revitalization and economic development organization; as Grant Writer and Media Outreach Directer, for UC Cooperative Extension in Los Angeles; as Executive Director, for Girls Inc. an international Fortune 200 healthcare company; and most recently, as the Associate Director for the Pancreatic Cancer Action Network, a grant making nonprofit where she awarded over $7 million annually to top pancreas researchers in the nation. She is also the President and CEO of Elite Philanthropic Consulting services, providing companies wit expert philanthropic writing, training and develeopment services and solutions. Amber received her undergraduate degree in English from Loyola Marymount University, a technical writing certificate from CSU Dominguez Hills, and a Master's of Science degree in Public Administration from California State University, Los Angeles.
Contact Information
Office: E-313, Titan Hall-2nd Floor
Phone: 657.278.7279
E-mail:  awynn@fullerton.edu