Center for Academic Support in
Engineering and Computer Science
CASECS Mission Statement
The Center for Academic Support in Engineering and Computer Science (CASECS) is designed to support students during their first two years of college as Engineering and Computer Science (ECS) majors. The program aims to provide a sense of connection to their college, to build community among their peers and to assist student engagement in successful academic strategies that help them persist to graduation. CASECS serves students who are first in their family to attend and/or graduate from college, who are committed to their academic success, and interested in exploring the programs and services ECS has to offer in support of their success. The CASECS program will enhance the academic experience and help students discover their full potential as they work toward degree completion.
What CASECS Does
Provides access to culturally responsive academic advising
Provides priority registration for the first semester following application approval and the successful completion of program requirements for each semester
Increases student engagement, sense of belonging, and sense of connection with the College of Engineering and Computer Science
Builds a support community among students with similar career goals
Provides opportunities for mentoring relationships between faculty and students
Increases awareness of the research experience and opportunities with faculty
Collaborates with the CSUF Career Center and college specific opportunities to offer professional networking
Offers an annual scholarship to CASECS participants
Contact
Sergio Guerra, Director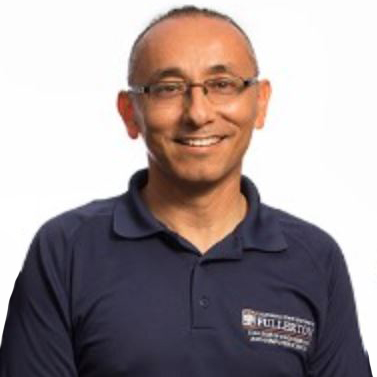 Room: CS-201 
Phone: 657.278.7302  
Email: sguerra@fullerton.edu
Bio:  Sergio Guerra received  his  Bachelor of Arts  &  Master of  Arts  in Mathematics and Education Counseling degrees from California State University, Dominguez Hills. He is the advisor for the Society of Hispanic Professional Engineers (SHPE) & the Society of Mexican American Engineers and Scientists (MAES).