2021 Alumni Night
Friday, October 1, 2021
Location: T.B.D.
Please support the Department of Geological Sciences to enhance and endow our scholarships.

Looking forward to seeing you all and catching up.
Cheers!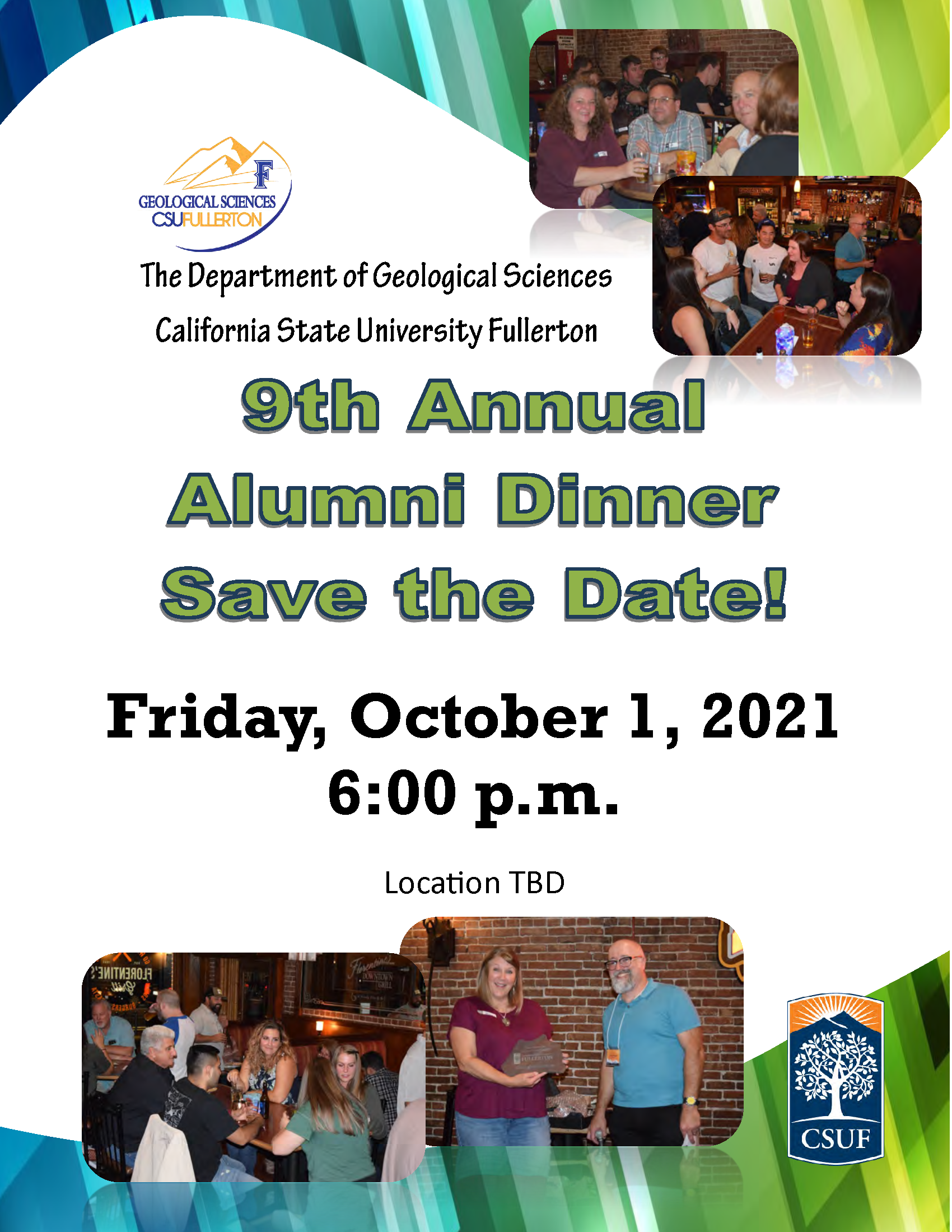 Join facebook group, CSU Fullerton Geology Alumni

,  and LinkedIn group, Alumni and Friends of Cal State Fullerton Geology

.