ADVISING
Fall 2021
Virtual department advising is required for ALL incoming Geology (B.S.) AND Earth Science (B.A.) students BEFORE registering for the Fall 2021 semester. Please follow the links below to schedule an appointment with one of our faculty advisors.
Transfer Students Sign Up for Advising:
June 9th through June 11th


June 15th
Transfer/Athlete/Special Population Students Sign Up for Advising:



First-time FRESHMAN Student Advising:
June 16th and 17th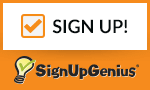 If you need further assistance, email: Joe Carlin jcarlin@fullerton.edu
Each student meets regularly with the undergraduate advisor to formulate his or her study plan and choose appropriate elective courses.
For more information about our program in Earth science or Geological Sciences, please contact our undergraduate advisor, Dr. Joe Carlin, at (657) 278-3882.  You are also welcome to visit our department in room McCarthy Hall 128 (MH-128), or write to:
Undergraduate Advisor

Department of Geological Sciences

California State University, Fullerton

Fullerton, CA 92834-6850.