Featured Students: Physician Assistant
Michael Jenkins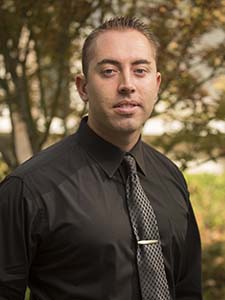 I will be attending PA school at Daemen College in Amherst, NY in the fall. In addition to having an outstanding PA Program, Daemen is a veteran friendly school that participates in the yellow ribbon program. Thus, my tuition cost are going to be covered by both the Veterans Affairs (VA) and the college.  
My experience at CSUF has been awesome! I love our school here in sunny Orange County, CA. You can not beat the location, weather and things to do at and around CSUF. There are an immense array of extracurricular activities and organizations to get involved with on campus, as well as off. I've had the privilege of being involved with the Veteran Presidential Scholar Program as well as the Bridges to Stem Cell Research (BSCR) Program. I have made many close friendships with both students and staff that I hope to maintain throughout my life. Also, both of these programs have helped me grow and mature intellectually. Furthermore, they taught me how to improve my critical thinking, leadership and mentoring skills as well as my ability to work with diverse groups of people. I loved my time at CSUF and am sad to say bye, but am still very excited to begin my transition into PA school. 
Plans for the future involve purchasing my first home in the Amherst, NY area, getting my three children involved in local sports and spending time outdoors with my family before the fall.   
The best advice I can give students pursuing a health profession is to first research the profession of interest, then shadow it and finally obtain hands on experience. If you do these three things, you should know whether you truly want to pursue a health professions career. Additionally, maintain a competitive GPA (generally >3.5) , volunteer and be active in your local community, join the AAPA and be prepared for your interview by practicing again and again! A big portion of any health professions interview will involve interviewers asking you questions about the specific profession you are applying for as well as any current crises that the profession is or will be facing in the near future; so make sure you have knowledge of these things. Also, ask yourself why you have chosen the health profession and not others that may not be related to health care because you will be asked during your interview. So again, do your research and be actively involved in whatever health care profession you have chosen so that you truly know it is the right choice for you.
---
Adam Cady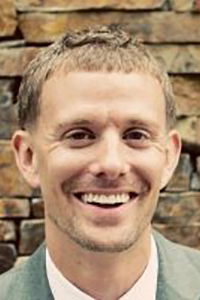 I began my career in healthcare while serving in the United States Navy. During my time in the Navy, I was very fortunate to have the opportunity to assist naval physicians as a surgical technologist. I served five years in the asdfspecialty of Otorhinolaryngology and completed a certification as an Emergency Medical Technician before being honorably discharged in 2004. During those five years, I learned how genuinely rewarding it is to help others through medicine. Upon leaving the Navy, I got an invaluable opportunity to work as a surgical technologist at a Level 1 trauma center in San Diego, California. During my tenure at Scripps Mercy Catholic Hospital, I worked countless hours assisting in the orthopedic trauma department and began to develop a passion for helping people recover from traumatic injuries. While my work at Scripps Mercy was rewarding, I was consistently looking toward the future to graduate school. I decided upon an undergraduate degree in athletic training in order to strengthen my clinical skills. In the spring of 2008, I graduated Magna Cum Laude from California State University, Fullerton's (CSUF) Athletic Training Education Program (ATEP). Shortly thereafter, I passed the National Athletic Trainers' Association Board of Certification exam to become a Certified Athletic Trainer (ATC), and I passed the National Strength and Conditioning Association exam to become a Certified Strength and Conditioning Specialist (CSCS). I was also awarded a prestigious fellowship appointment at The Steadman Clinic upon graduation and moved to Vail, Colorado to complete a one-year athletic training fellowship in knee, shoulder, and hip sports medicine. My time at The Steadman Clinic provided me the experience of working with a variety of athletes, including elite professionals, while also giving me the opportunity to practice with cutting edge surgical and non-surgical treatments and rehabilitation. My knowledge and practical experience with rehabilitation techniques and evaluation of orthopedic injuries grew exponentially during my time at The Steadman Clinic. Upon completion of the fellowship program, I began working at California Baptist University as an Assistant Athletic Trainer. After my first year with the university, I was promoted to Head Athletic Trainer. My time as an administrator refined my skills as a leader. While I will always have a passion for the athletic training profession, my long-term goal has always been to obtain higher education. Therefore, I decided to pursue a career as a physician assistant and hope to someday work at an orthopedic clinic in that capacity. I will begin my studies this summer at Duke University as part of the School of Medicine's Physician Assistant Program.
My experience at CSUF:
My undergraduate major was Kinesiology with a focus in Athletic Training. I cannot begin to emphasize how instrumental the CSUF ATEP and the Kinesiology department were to my growth as a clinician/student. My time in the ATEP afforded me with many opportunities to learn the value of professionalism and networking. Such opportunities included being involved in research projects, attending professional conferences, and presenting research at professional conferences. I remember being challenged and motivated by my professors from the Kinesiology Department and the ATEP alike. I can definitively say that I was well prepared for job interviews and graduate school interviews upon graduation from CSUF. Organizations that I was involved with during my time at CSUF included, Kappa Omicron Nu (Human Sciences Honor Society), Golden Key International Honour Society, the NCAA Student-Athlete Advisory Committee, and the CSUF ATEP.
Why I chose PA school:
I chose PA school first and foremost because I love caring for and interacting with people. I also believe the field of Physician Assisting (PA) is constantly evolving, and I think we will continue to see expansion in light of the Affordable Care Act (ACA). Due to the increased number of newly insured individuals, there will be a significant need for qualified healthcare professionals to care for these people. It is my belief that PAs can and will fill some of these positions as they are part of the allied healthcare team and can provide quality care for patients in need. I feel that my graduate education will prepare me for some of the expanding roles that PAs might need to be ready for as our healthcare system changes.
Applications/Interviews:
Applications can be a very arduous process. With that being said, my best advice is to start as early as possible. In this way, you will not feel rushed when application deadlines are looming. Planning ahead can be instrumental in your success. There are six main areas of evaluation that programs will use in order to find an ideal candidate.
Resume
GPA
Standardized testing (GRE, MCAT, etc.)
Letters of recommendation
Personal statements/Essays
Interviews
Try to think of ways that you can plan ahead in regards to each of these areas. The following information is my advice for a few of the areas listed. Strengthen your resume early and often. The key to a strong resume is not necessarily quantity but quality. Seek out internship and volunteer opportunities that can demonstrate that you have grown as an individual upon completion of the opportunity. A quality internship or volunteer opportunity will provide you with experience to draw from when answering questions during interviews and or when writing essays. Find out if the schools or programs you are interested in require standardized testing and the date that scores are required to be submitted. Programs vary greatly in their requirements and submission deadlines, so do your research early and plan ahead. In addition, letters of recommendation are a major component of your application package. Getting involved with organizations and being an active participant in classes during your undergraduate work will allow you to network and establish relationships with professionals in the field, which can be of great importance when it comes time to ask for a letter of recommendation. Lastly, try to gain experience and practice with interviews prior to your program's official interview. Many professors and advisors are more than willing to participate in mock interviews. The key to a successful interview is all about being yourself and being comfortable and confident while communicating with the interviewers. Practicing will give you the confidence you need to succeed!
Advice to current students:
My biggest advice to students is to take life slowly. It is common for students to become fixated on the idea that they must finish their undergraduate education within four years, complete all of the necessary volunteer hours, and somehow maintain a 4.0 GPA throughout the process. However, there is nothing wrong with being a non-conformist and taking your time. Imagine a scenario where you took an extra semester or two to graduate, what benefits could that provide? You could have more time to complete courses, which could translate into a stronger GPA. There might be more time to complete volunteer hours or an internship, which allows you to strengthen your resume and strengthen relationships with mentors/professors who will conceivably write you a letter of recommendation. It may also allow extra time to finish applications, write essays, study for your standardized testing, and prepare for interviews. I would recommend this if you are a student who may need more time to prepare in order to make yourself more marketable for your next step.
---
Karolis Raudys
My name is Karolis and I am going to be a Physician Assistant. To me that sentence is clear and genuine, and it feels absolutely amazing to be in a position to share it with others. However, the road that has lead to this position was not always conventional or straightforward, but actually filled with many unexpected bumps and turns. My ambitions to get involved with the medical field began at a young age when I was still living in Lithuania, the country I was born in and spend the first 9 years of my life in. I declared myself as a Biology major as soon as I started college at IVC, a local community college. Though it is clear now that I have essentially come around full circle, I did at one point put aside my full-fledged pursuit of a career in medicine and actually shifted my focus toward the areas of environmental biology and ecology. After transferring to CSU Fullerton, I took a Desert Ecology course during my first semester on campus. I both excelled and had a great learning experience in this course, which was taught by Dr. Darren Sandquist. At the end of the semester I came across a great opportunity to join Dr. Sandquist's Physiological Plant Ecology Lab, and I jumped on it. I spent the rest of my undergraduate career, all 3 and a half years of it, as a member of this lab and completed an independent research project with the help of Dr. Sandquist and fellow lab members.
 Around the same time that I joined this research lab, I also became involved with an on- campus organization called CSUF Students Recycle. I was one of the club's founding members and served as its vice-president during one semester before graduating. Our club raised money by collecting recyclables, and also by holding both on-campus bakes sales and off-campus yard sales. All of the proceeds went toward buying goods for a local soup kitchen in Costa Mesa. As a club, we also began to volunteer at this soup kitchen one Sunday each month. My involvement with this soup kitchen soon became more commonplace and I continued to serve there even after graduating from CSUF in 2011. I knew that getting involved with such a cause would be a great addition to my resume as I later applied to medical and PA schools, but I never imagined it would have such a profound affect on my life. Having the opportunity to improve the lives of our community's homeless and less-fortunate in such a "hands-on" type of way has been a humbling and greatly uplifting experience.  
Because of a job that I had all throughout college, I had the rare chance to meet many doctors. I was able to arrange for a variety of shadowing experiences and eventually accumulated an enormous amount of hours spent in both the OR and in office settings. Almost simultaneously and on a more personal level, my dad was diagnosed and fought a long battle with bile-duct cancer. It is safe to say that during that time I experienced a lot of things from two different perspectives - that of the healthcare professionals and that of the patient. Everything that my family and I battled through for those couple of years reaffirmed my commitment to pursue a career in medicine. I was very fixated on gaining admission into an allopathic medical program and did not really consider any other field in healthcare at that time. Right before graduating in 2011, I applied to almost 30 medical schools. I knew that my lower than average scores on the MCAT (which I took twice) were going to lower my chances of catching the eye of medical school admissions, but I was also hoping that my high GPA along with various volunteering and shadowing experiences would help balance out my application. I was invited to only one interview and it was on the east coast at Virginia Commonwealth University (VCU).  After  returning home from the interview with confidence that it went really well, I was soon placed on their waiting list. As the months dragged on while I was waiting for some news, I kept myself busy with a full-time job, continued shadowing doctors and volunteering, and also enrolled in some college Spanish courses to improve my skills in a language I was bound to often encounter in my future profession. Something else that I did while waiting for a response was ponder what I would do with my life if I did not get accepted. As awkward as it may have been to consider at the time, I began to think more about the role of a Physician Assistant in the field of medicine. I encountered many PAs while shadowing their supervising physicians, and in fact I began to work more closely with some of them then the physicians themselves. One of the most important attributes I had hoped to bring to the field of medicine as a doctor was that pertaining to communication with patients. From those most recent experiences, especially with my dad's battle with cancer, I began to realize how important communication was between patients and their healthcare providers. It began to be quite evident to me that the role of a PA was perfectly aligned with the difference that I personally wanted to make in this field. After receiving a rejection letter at the end of the summer in 2012, my disappointment was quickly overcome with the acceptance that medical school wasn't really the right path for me, but the path of a PA was.  
The last year and a half has kind of been a scramble to make sure I am fully prepared to shift my focus toward a career as a PA. Strangely enough, there were a few courses that were required as prerequisites for PA school while not for medical school, such as: Microbiology and Anatomy. So, while I researched more about the PA profession and the requirements of various programs, I continued to shadow a PA who I had already spent quite a bit of time with and also began nocking out the rest of my required coursework. Just a few months into this shift in focus, I knew I was finally headed down the right path - and it felt great! As much as I wanted to gain admission into a PA program, I also wanted to stay close to my loved ones. So even though it was obviously risky, I only applied to programs in California and was also limited within our own state by some programs' requirements of upwards of 2,000 hours of paid healthcare work experience, which I did not have. As before however, I was confident that schools without those  strict requirements would pay more attention to my great wealth of shadowing, volunteering, and personal experiences. Soon after interviewing with and being rejected from the PA program at USC, I was invited for an interview at Western University of Health Sciences - my number one choice. I went in knowing that this was my last chance, at least for this year, but I knew that I was ready for it. Something tells me that my positive attitude and confidence that day carried over to an acceptance just a little over a month later when I received an acceptance letter. Hearing that news was an absolutely incredible feeling, and I immediately shared with those closest to me and many others who have been involved along the way. In a few months I will be a PA student at a great school which happens to be only 10 minutes away from a home I am sharing with my fiancé who is an RN - all things I would've never imagined just a few years ago.
The advice I would give to students reading my story is actually quite vague: just take life as it goes and don't ever give up. It may also sound cliche, but that's literally what happened to me. I learned that you have to take chances, you should never be afraid to ask for or go after something you want, and you must use those small inevitable failures to build towards those big long-awaited accomplishments.  If you have a goal, stick with it- just don't be alarmed if life suddenly twists you in another direction.
---
Jenifer Zamora
My name is Jennifer Zamora and I graduated from CSUF in 2004 with my B.S. in biological sciences. I am about to graduate (May 15, 2009) with my master of physician assistant practice from the Keck School of Medicine of USC. It has been a long journey, but becoming a mother to a beautiful daughter shifted my path from medical school to becoming a PA, which I do not regret at all. Having an amazing husband and God to help me, made the shift to being a full-time student again possible. I also love to be active and involved. I was in Sacramento with hundreds of medical and allied health students this past January fighting for healthcare coverage for all. It was an amazing experience to be able to talk with senators and assembly members about social justice issues. My husband joined me as I embarked on a medical missions trip to Uganda, Africa, in my first summer off from PA school. My advice will always be to see what you can do to help whoever you can, whenever you can. I got my class to sponsor a family one Christmas and for another we did a huge toy drive for the sick children of the hospital. These were very similar things I was taking part in through SHPA at CSUF!!! SHPA was such an amazing way to network with like-minded people and in doing such I have made life-long friends. The guidance through the health admissions office was phenomenal with helping me to stay organized, and I can never thank my advisor and mentor enough, Dr. Drath. Barb Hoke was also amazing. Stay on top of the process and get things in very early. As I have participated in interviewing many candidates for my school and I cannot speak enough of pushing through that nervousness and being personable. Be confident and make yourself known so that you can shine that day and your interviewers will remember you. Remember, the fact that you got that interview means you are qualified to be there!!!
---
Christina Basham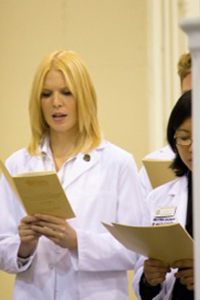 My name is Christina Basham and I graduated from Cal State Fullerton in May 2010. I was first introduced to the PA profession through a guest speaker in one of my health science courses.  I was intrigued by the close working relationship between a doctor and PA. I learned that while PA's practice under the supervision of a doctor, who can provide support and guidance, they are also able to examine and treat patients on their own with relative autonomy. I felt the PA profession was a perfect match for my personality and immediately started creating a plan to get into PA school. The Health Professions Advising office helped me organize and prepare during the PA application process. I became actively involved with various health clubs on campus including SHPA, Health Science Honors Society, Peer Health University Network and Flying Samaritans. I also volunteered in the hospital setting through the Clinical Care Extender Program at Hoag hospital and St. Joseph's Hospital.
In order to be a competitive applicant for PA school I spent a lot of my time at the hospital, studied numerous hours on weekends for exams and was chronically tired. Looking back as a first year PA student, every minute of dedication was well worth it. For all the students who are currently in the process of applying to professional school and feeling overwhelmed, your hard work will pay off! The hurdles you face getting into professional school might seem impossible at times, but do not give up. Keep pushing for your dream because the ability to heal patients in the future is such an amazing gift.
I want to thank the Health Professions Advising Office for helping me get into PA school. Their guidance and support exceeded my expectations. I recommend every student who is applying to professional school to utilize their services.