Our website is being updated!
(April 2015) As our website undergoes transition, please be patient.
If you are a returning visitor to our site, your browser likely is pulling an older version of our pages from your cache. You can get to the new version by going to CICE's home page and hitting your browser's "refresh" button. (You'll need to use "refresh" for every page in CICE's website that may have been visited before from the browser you are using.)
Search feature!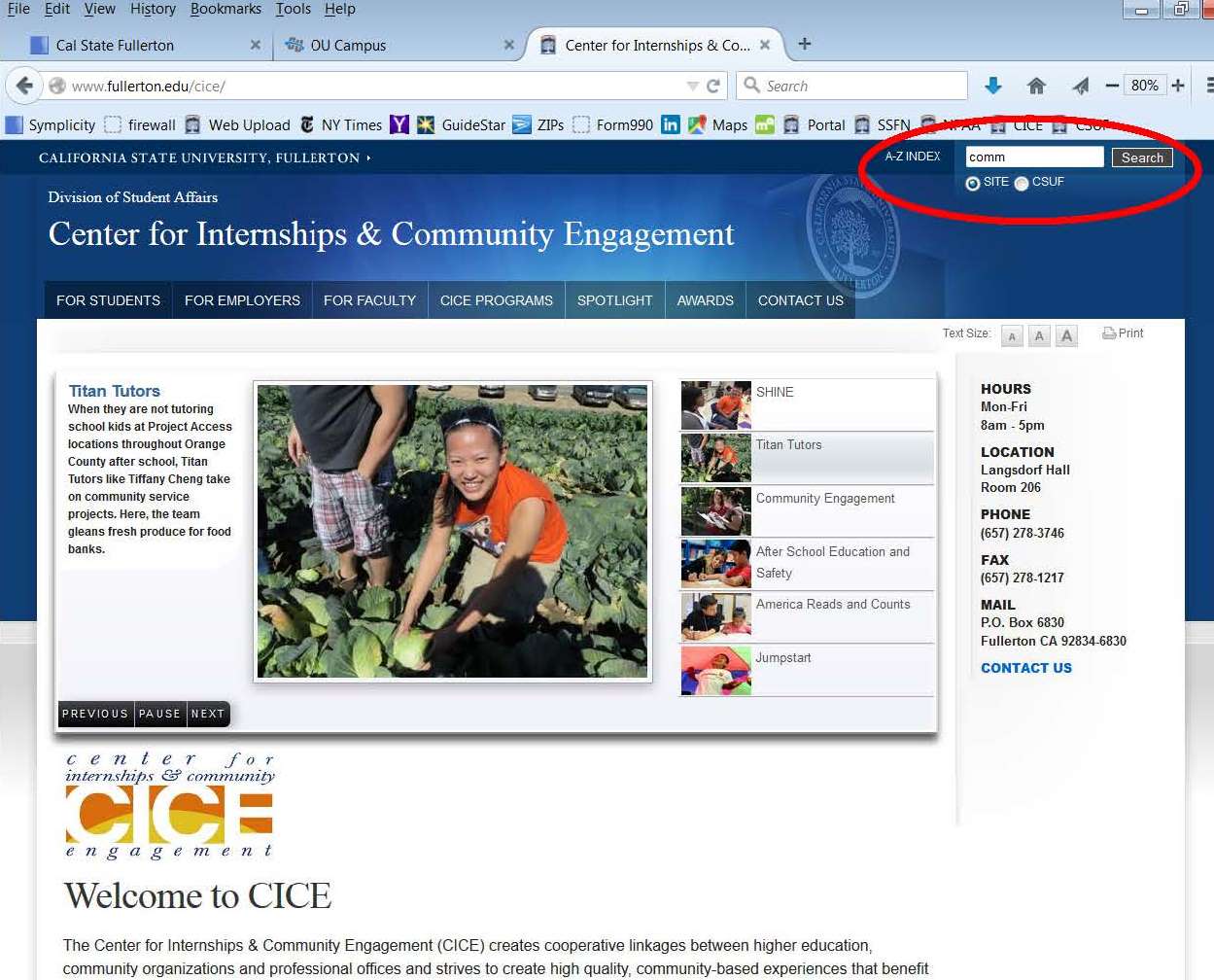 You can search CICE's website pages for the item or search term you're looking for. Using the search box above, enter the search term and be sure to choose "site" button to limit your search to CICE pages.
If you still can't find what you're looking for, please contact the webmaster for better assistance.
Wait! Don't update your links yet!
If you are creating links to CICE content on your own materials, please don't lock in exact file locations yet. There is still one more phase remaining to our update. We expect the site update to be finalized by fall 2015.
So sorry for the inconvenience!
Helpful Hints
Search for your missing item
The web is constantly being updated so as things change we are indexing them.  If the link has moved it may not be updated in all places.  Use the search box above (limit your search to "site") to find out if Google search has found it.
Is the content fresh?
Many other sites link to CICE for certain documents and references. Those links may be out of date since our update has been underway. If in doubt, always rely on the version of documents posted on CICE's website to be the most current. Most CICE pdfs have revision dates in the lower right corner.
Check your URL
A typo is an easy thing to do especially in long URL.  If all else fails see if the keyboard entered what you expected.