E-Mail Migration To Office 365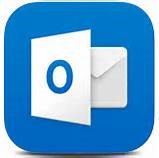 Faculty and CSUF employee emails will be upgraded from the local Exchange servers to Microsoft Office 365 Email. Faculty and Staff will still have access to email, calendar, and contacts from virtually anywhere on various devices. Users will experience little to no change to the look and feel of the current Outlook email.
Pilot upgrades will begin Fall 2016. Campus upgrades will take place by department and/or division with training offered prior to each upgrade.   More information to come as the timeframe is established.
LOG IN TO OFFICE 365 EMAIL ON THE WEB

ADDITIONAL TRAINING RESOURCES
Microsoft Resources
lynda.com Resources