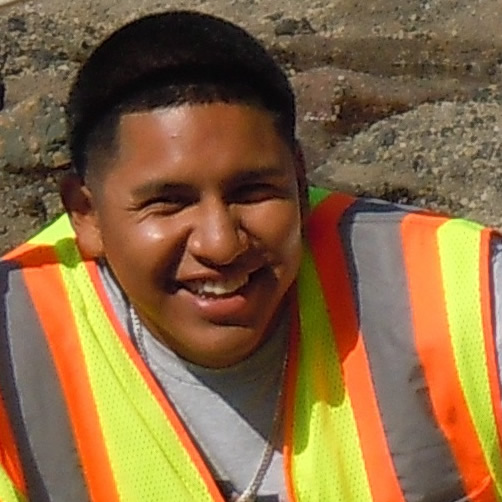 Alumni Spotlight: Mauricio Gomez
Assistant Biologist, Environmental Consultant, Chambers Group Inc.
Major & Concentration:
B.S. Biological Sciences from CSUF with a concentration in Marine Biology, 2014.
What are you doing now?
For the past two years I have been working for Chambers Group Inc. as an environmental consultant. I conduct field surveys in Los Angeles, Orange and San Bernardino counties.
What were you involved with at Cal State Fullerton?
I was an Orientation Leader during New Student Orientation. I was a research scholar in the Southern California Ecosystems Reasearch Program (SCERP) program (2011-2014). My experiences in SCERP enabled me to connect with professors at a personal level in addition to meeting more students.
How did Cal State Fullerton prepare you for your current career?
CSUF helped me by developing my knowledge and skills in biology. It mainly exposed me to ecology, which was a subject I had never considered prior to college. It gave me an opportunity to be a part of a research program, which was invaluable. It also helped me network and overcome my fear of approaching professors and other professionals.
What advice would you give to incoming, current, or graduating biology student?
Use all the resources available on campus including Supplemental Instruction, the Career Center, professor's office hours, tutoring in the NSM Opportunities Center, individual study groups. These resources help you get to know faculty and make relationships with other students within your major and at the school in general. These relationships helped me when I was looking for jobs and asking for letters of recommendation.