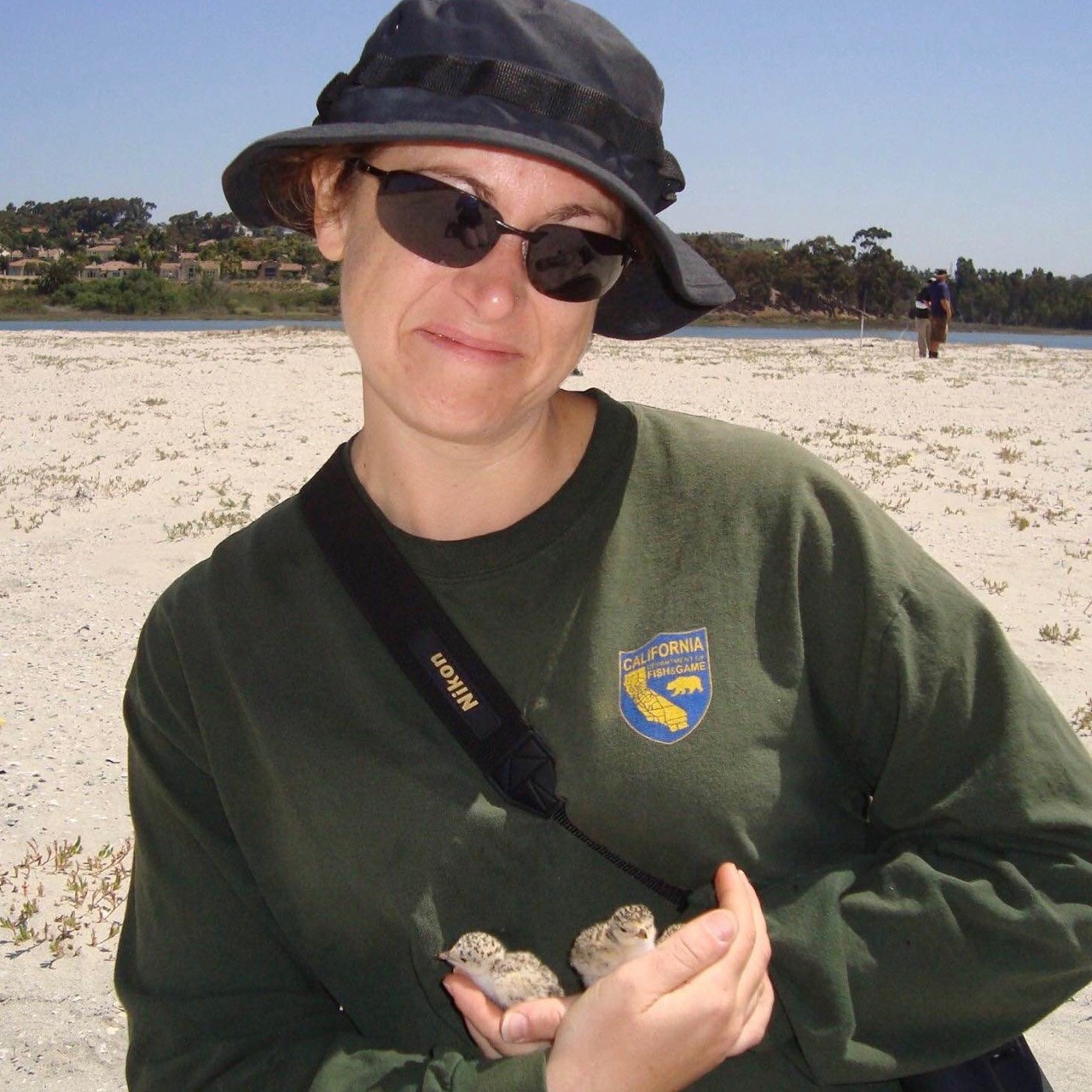 Alumni Spotlight: Jennifer Turner
Environmental Scientist, California Department of Fish and Wildlife.
Major & Concentration:
B.S. in Biological Sciences with concentration in Biodiversity, Conservation, and Ecology, and B.A. English Literature with concentration in Medieval Literature, CSUF, 2010.
  What are you doing now?
My position entails review of environmental documents for compliance with the California Environmental Quality Act (CEQA) in regard to biological resources under the Department's jurisdiction. I also have working knowledge of and prepare Fish and Game Code Section 1602 (Lake and Streambed Alteration) agreements, as well as Section 2801 (California Endangered Species Act) permits.
For the nesting field seasons, I have assisted with California least tern and white snowy plover surveys, including bird banding, at Batiquitos Lagoon in Carlsbad, CA.
What were you involved with at Cal State Fullerton?
I assisted with research in Dr. Sean Walker's lab for the last two semesters of my undergraduate degree.
How did Cal State Fullerton prepare you for your current career?
The courses I took in my biology major, particularly identification skills, directly prepared me for this career. Because my current position involves a great deal of reading, analyzing, and writing, having an English degree gave me an edge over other biologists who did not have a strong language skills foundation. In addition, I acquired my first job through a contact in my research lab, so being involved in the lab directly led to my entree into this career.
What advice would you give to incoming, current, or graduating biology students?
If a student is interested in being a working field biologist in southern California, organismal biology courses which focus on species identification are particularly useful (e.g., mammalogy, ornithology, ichthyology, botany). Knowledge of CEQA, NEPA (National Environmental Protection Act), and perhaps city planning is very useful and will distinguish a job candidate from other candidates.