2017 Alumni Dinner
SAVE THE DATE! October 6, 2017, 6PM.
Location: Flornetine's in downtown Fullerton. At Harbor Blvd. and Commonwealth Ave.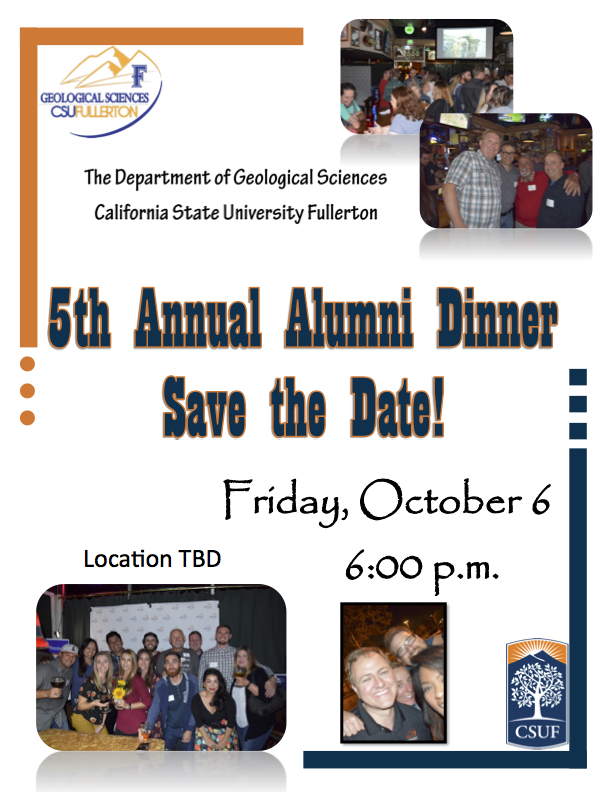 2016 Alumni Dinner
Fourth Annual Alumni Dinner

More pictures from Alumni Reception here
Join facebook group, CSU Fullerton Geology Alumni
,  and LinkedIn group, Alumni and Friends of Cal State Fullerton Geology
.