Research Day 2017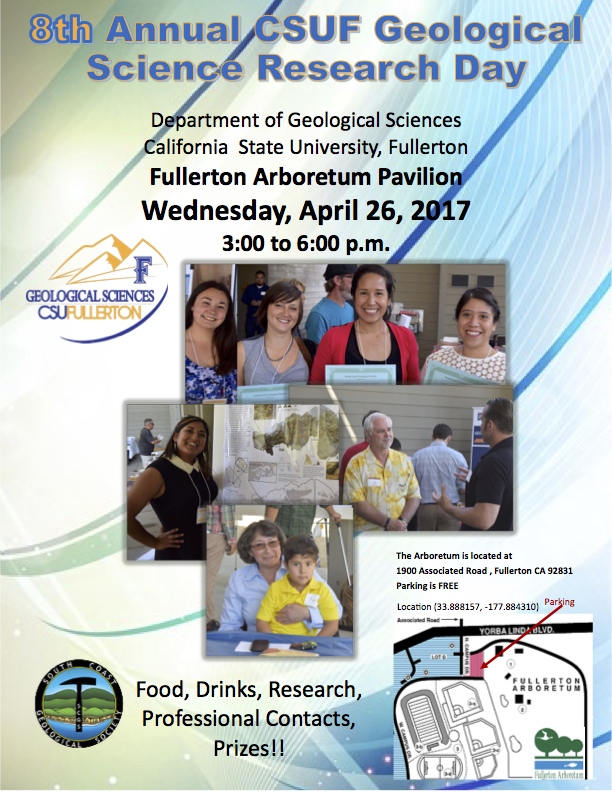 8th Annual C.S.U.F. Geological Sciences Research Day

April 26, 2017, Wednesday, 
3:00 PM - 6:00 PM 
At the Fullerton Arboretum, in Bacon Pavilion.
Food, Drinks, Research, Professional Contacts, Prizes!!!
Sponsored by C.S.U.F. Department of Geological Sciences and South Coast Geological Society
Watch the video
made by Daily Titan
.
View pictures - coming soon!
Student 2017 Research Day packet
.
2017 Abstract volume
,
2016 Abstract Volume
, 2015 Abstract Volume
, 2014 Abstract Volume
,
2013 Abstract Volume
, 2012 Abstract Volume
, 2011 Abstract Volume
, 2009 Abstract Volume
For more information download the flyer at the above link or contact Dr. Richard Laton (657) 278-7514 or E-mail: wlaton@fullerton.edu