Advanced Studies Institute in Analysis on Fractal Spaces & Dynamical Systems
Date: August 4-9, 2023
Venue: Urgench State University (Uzbekistan)
Contact: Zair Ibragimov (California State University, Fullerton)
E-mail: zibragimov@fullerton.edu
Full funding to participate in the Advanced Studies Institute is available for graduate students from U.S. institutions who are U.S. citizens or permanent residents.  Please click the Apply botton below to access the online application form. We accept participants on a rolling basis (first come - first served). Application deadline is June 14, 2023.
Apply

Key Lecturer: Mario Bonk
University of California
Los Angeles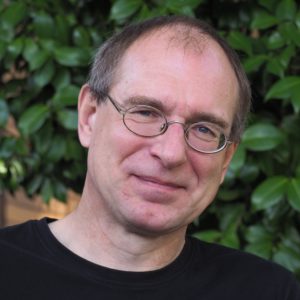 Overview
A Thurston map is a branched covering map on a topological 2-sphere for which the forward orbit of each critical point under iteration is finite. Each such map gives rise to a fractal geometry on its underlying 2-sphere. The study of these maps links diverse area of mathematics such as dynamical systems, classical conformal analysis, Teichmüller theory, and analysis on metric spaces. In my lectures I will give an introduction to this circle of ideas.
Topics
Branched coverings and Thurston maps
Thurston's characterization of postcritically-finite rational maps
Visual metrics of expanding Thurston maps 
Basic notions of quasiconformal geometry
The visual sphere of an expanding Thurston map
Key Lecturer: Mikhail Lyubich
State University of New York
Stony Brook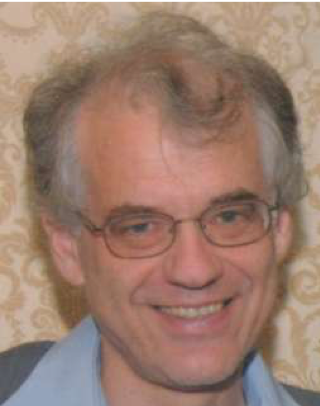 Overview
Holomorphic Dynamics is a theory of iteration of rational endomorphisms of the Riemann sphere. This theory was founded in the early 20th century in the classical work of Fatou and Julia and has become a central theme in Dynamics in the past fourty years. Methods and ideas of the classical geometric function theory, hyperbolic geometry, and ergodic theory have
found a beautiful interplay in this area.
Topics
Classical Fatou-Julia Dichotomy

Sullivan's No Wandering Domains Theorem

Structural Stability and lambda-lemma

Basic structure of the Mandelbrot set

Distribution of preimages and periodic points
Invited Lecturers

Sergiy Merenkov
City College of New York and CUNY Graduate Center
Title: Geometry and dynamics versus regularity for manifold automorphisms.

Abstract: I plan to discuss how regularity of automorphisms of manifolds influences the geometry and dynamics of their minimal sets and vice versa. A particular attention will be given to smooth and quasiconformal homeomorphisms of n-tori, n>=2, and hyperbolic surfaces. The results to be presented are higher dimensional versions of Denjoy's theorem on topological conjugacy for circle diffeomorphisms. 

Pekka Pankka
University of Helsinki, Finland


Title: From quasiregular mappings to quasiregular curves.


Abstract: Quasiregular mappings are a non-injective quasiconformal mappings and they may be viewed as a higher dimensional generalization of holomorphic mappings. I will first discuss some of the recent results in their global theory. Then I will discuss a new class of mappings generalizing both quasiregular mappings and holomorphic curves, called quasiregular curves.

Dzmitry Dudko
State University of New York at Stony Brook


Title:  From Denjoy's Theorem to the Renormalization Theory.

Abstract: Renormalization is a powerful tool for understanding dynamical systems on various scales. We will introduce some of the renormalization ideas, often illustrating them on pictures. In the first talk, we  will review Denjoy's Theorem on rotation number and then proceed to finer renormalization questions involving circle maps. In the second talk, we will discuss the period-doubling renormalization of real quadratic polynomials and make an analogy between the associated adding machine attractor and circle maps.
Sabya Mukherjee
Tata Institute of Fundamental  Research, India
Title: Fractals arising from antiholomorphic maps and reflection groups.
Abstract:  We will explicate topological and geometric structures of fractal sets arising from iterations of antiholomorphic rational maps (complex conjugates of rational maps of the Riemann sphere) and Kleinian reflection groups. We will also explain, mostly at the level of examples, how these conformal dynamical systems can be combined to manufacture richer systems with unusual dynamical and complex-analytic properties.
Program Schedule
 
August 4
August 5
August 6
August 7
August 8
August 9
10:00 - 10:50
Lecture 1
Bonk
Lecture 3
Bonk
Lecture 5
Bonk
Lecture 1
Lyubich
Lecture 3
Lyubich
Lecture 5
Lyubich
11:00-11:30
Coffee Break
Coffee Break

Coffee Break

Coffee Break

Coffee Break
Coffee Break
11:30-12:20
Lecture 2
Bonk
Lecture 4
Bonk
Lecture 6
Bonk
Lecture 2
Lyubich
Lecture 4
Lyubich
Lecture 6
Lyubich
12:30-13:30
Lunch
Lunch

Lunch

Lunch

Lunch
Lunch
14:00-14:50
Lecture 1
Merenkov
Lecture 2
Merenkov
Khiva
Lecture 1
Dudko
Lecture 2
Dudko
Ayaz Kala
15:00-15:50
Lecture 1
Pankka
Lecture 2
Pankka
Khiva
Lecture 1
Mukherjee
Lecture 2
Mukherjee
Ayaz Kala
16:00-19:00
Free Time
&
Discussions
Free Time
&
Discussions
Khiva
Free Time
&
Discussions
Free Time
&
Discussions
Ayaz Kala
19:00-21:00
Dinner
Dinner
Banquet
Dinner
Dinner
Banquet
 
Travel Dates and Cultural Program                                
July 31 - August 1 : Arrival to Tashkent,  local sightseeing
August 2 : Tashkent-Samarkand (Afrosiyob Train  770: Departure at  08:59, Arrival at 11:07)
August 3:  Samarkand-Tashkent (Afrosiyob Train  763: Departure at  16:08, Arrival at 18:30)
August 3: Tashkent-Urgench (Uzbekistan Airways Flight HY57: Departure at 20:25, Arrival at 21:55)
August 4-9:  Workshop in Urgench
August 9 :  Urgench-Tashkent (Uzbekistan Airways Flight HY53: Departure at 22:55, Arrival at 12:15am next day)
August 10 - August 11 :  Departure from Tashkent  
August 4 : Arrival to Urgench  at 07:00 (via Istanbul onTurkish Airlines Flight TK262)
August 4-9:  Workshop in Urgench
August 10: Urgench-Bukhara (Uzbekistan Airways Flight HY52: Departure at 08:20, Arrival at 09:10)
August 11: Bukhara-Samarkand (Afrosiyob Train  769: Departure at  15:24, Arrival at 16:59)
August 12: Samarkand-Tashkent (Afrosiyob Train  761: Departure at  17:33, Arrival at 19:43)
August 13 : Local sightseeing, Tashkent-Urgench (Uzbekistan Airways Flight HY57: Departure at 20:25, Arrival at 21:55)
August 14: Departure from Urgench  at 08:20 (via Istanbul onTurkish Airlines Flight TK263)
Travel Logistics
Uzbekistan Airways

has non-stop flights to Tashkent from New  York (JFK), Frankfurt (FRA), London (LHR), Milan (MXP), Paris (CDG),  Rome (FCO),  Tel Aviv (TLV), Istanbul (IST) and Dubai (DXB) as well as non-stop flight to/from Urgench (2-3 flights/day).
Turkish Airlines

  has non-stop flights to Istanbul from major U.S. and European cities and well as non-stop  flights to/from Tashkent  (daily) and to/from Urgench (M,F) .
Visa to Uzbekistan
U.S. passport holders needs a visa to travel to Uzbekistan and electronic visas are available (costs $20, validity 30 days, issued in 2-3 business days). Visa applications are processed through the official website of the Ministry of Foreign Affairs of Uzbekistan at https://e-visa.gov.uz/main

. 
Addtional Resources
Visa Requirements for US Citizens