IT's Commitment to Diversity, Equity, and Inclusion

In the Division of Information Technology, we advocate DEI practices by:
Establishing search committees that are diverse and inclusive in their demographic characteristics as well and in their expertise
Advertising on diverse and inclusive job boards as well as in publications aimed at women
Mandating Cultural Competency 101 Training for all of IT
Participating in the Inclusive Leadership Development pilot program led by HRDI
Committing to Educause DEI along with other system-wide CIOs

On

October 23, 2018, VP Dabirian was the 74th CIO in the country to pledge his commitment to DEI efforts

 

for the benefit of the technology profession at CSUF and nationwide

Monitoring and evaluating diversity goals and achievement to improve our practices in managing DEI
During the transition to virtual and summer 2020, the Division of IT has advanced our Diversity, Equity and Inclusion efforts by:
In collaboration with HRDI, provided a refresher on the Toward Inclusivity & Civility training

Mandatory for the Division

In collaboration with HRDI, provided multiple Inclusive Customer Service Trainings for front-facing employees
Launched IT Connects to bring the Division of IT together and embrace cultural diversity
Required managers to watch Just Mercy and Bryan Stevenson's Ted Talk: We Need to Talk about an Injustice

Critical Conversation/Dialogue to take place at an upcoming management team meeting

Engaged with the Division of IT through virtual lunch sessions with Amir

Held bi-weekly when possible

Shared articles with the Division of IT in support of our colleagues
Encouraged staff to attend critical conversation sessions
Sending an email to the Division to participate in the One Book, One CSUF initiative, and read the book over the summer.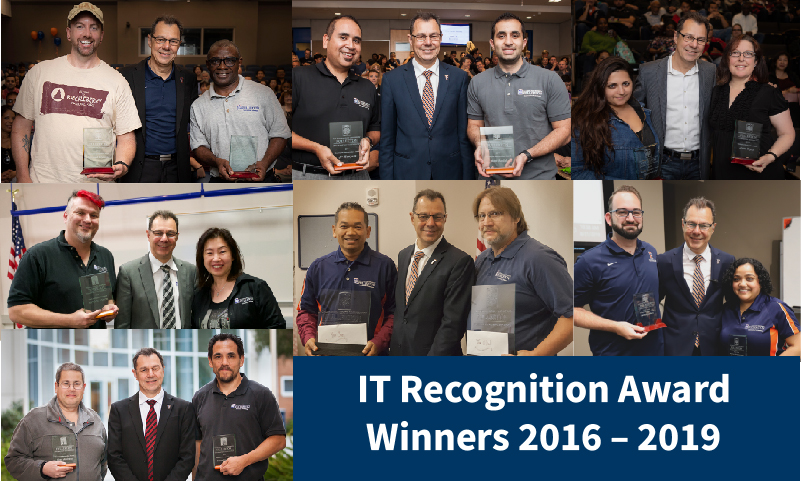 Inclusive Organizational Excellence
Diversity, Equity and Inclusion is at the core of who we are, as highlighted in Goal 3 of the IT Strategic Plan

. We recognize and celebrate the diversity amongst us. Goal 3 objectives include:
Examine the existing IT climate to identify and implement engagement strategies.
Broaden the current professional development program.
Establish workplace transparency across the Division.
Advance ubiquitous communication within IT and across the University.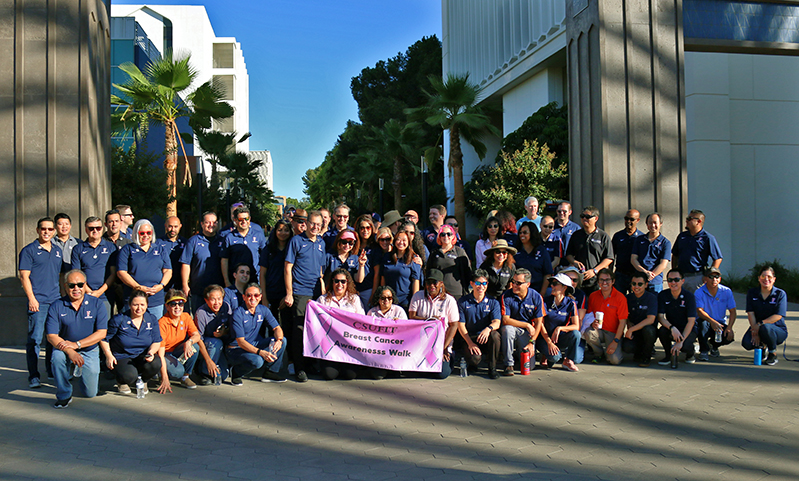 Inclusive Leadership Development Overview
Leadership Assessment
Survey
Ongoing Sessions
Action Planning
Finalize Plan
Demographics of IT
(Ethnicity)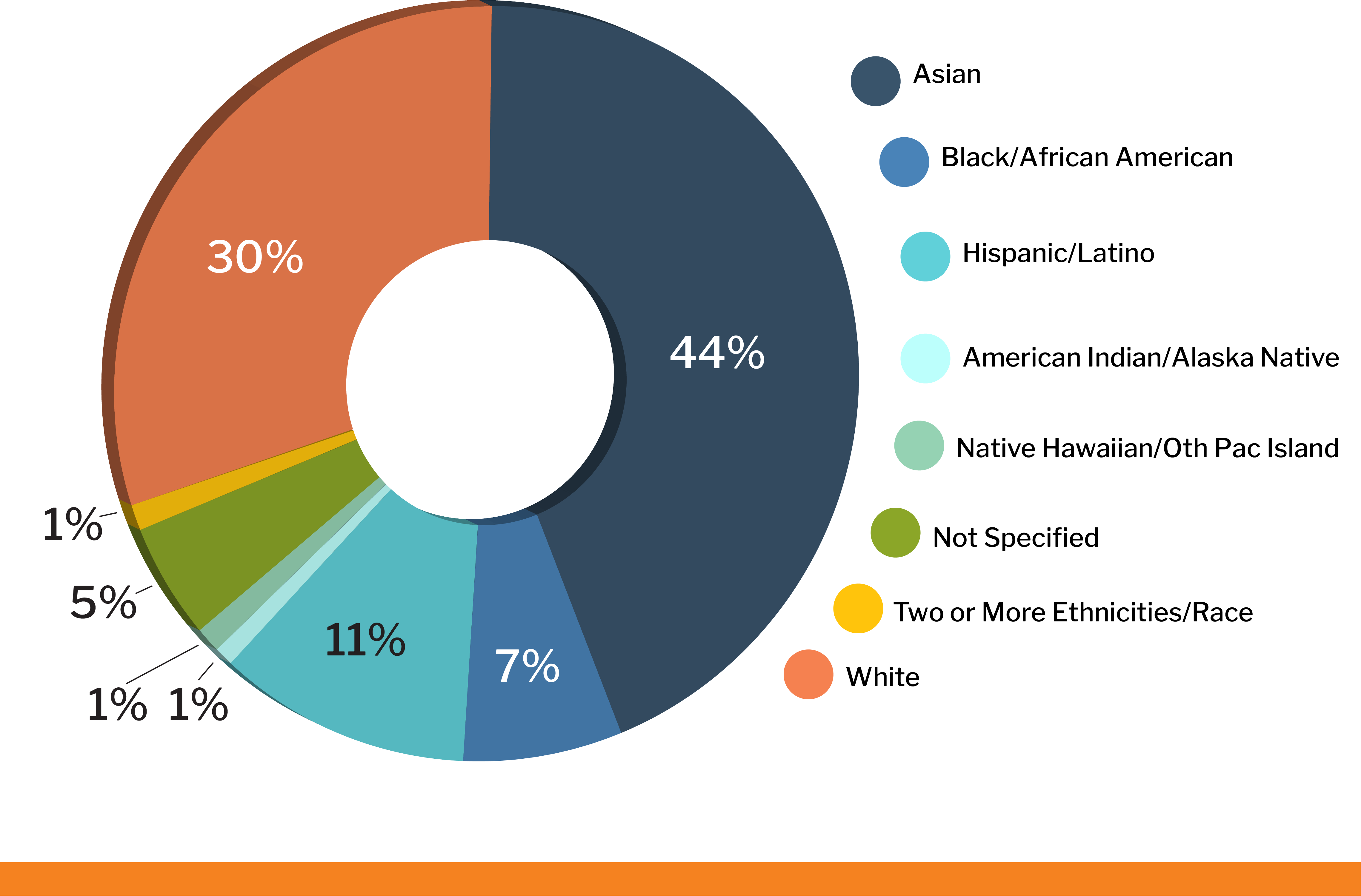 Demographics of IT
(Gender)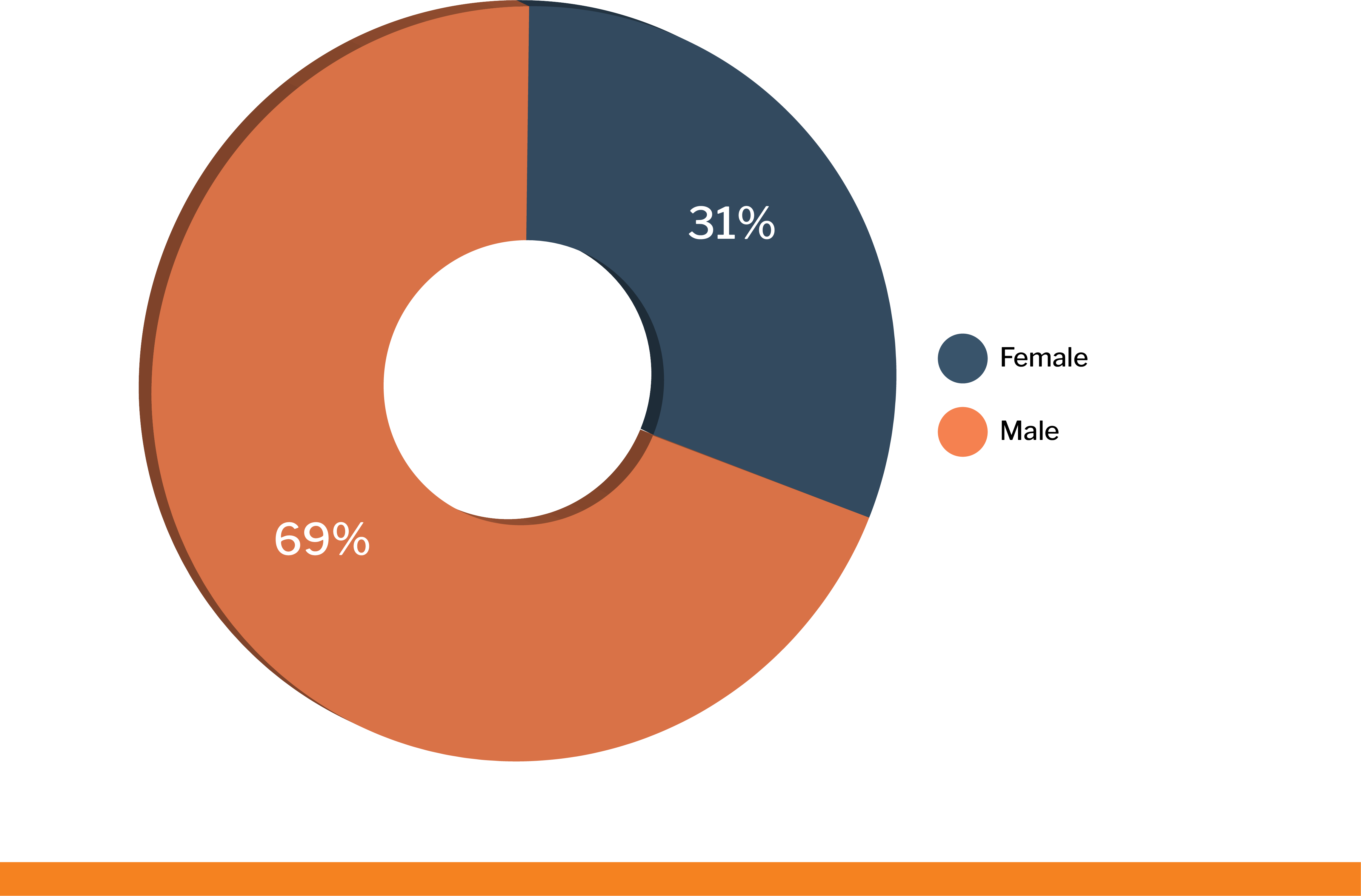 Demographics of IT - Ethnicity
Asian - 44%
Black/African American - 7%
Hispanic/Latino - 11%
American Indian/Alaska Native - 1%
Native Hawaiian/Other Pacific Islander - 1%
Not Specified - 5%
Two or More Ethnicities/Race - 1%
White - 30%
Demographics of IT - Gender