IT Connects
Information Technology's Commitment to Diversity, Equity, Inclusion, and Belonging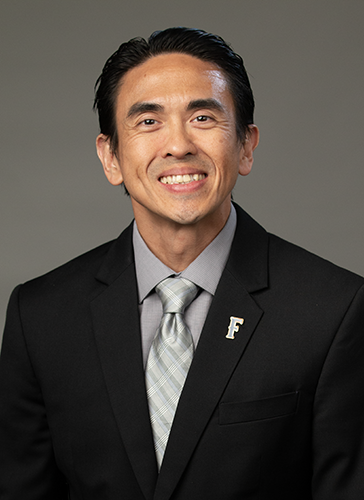 The Division of Information Technology stands with our diverse campus community. It is a community that is indicative of our rich cultural landscape. From Orange County residents to our international students, each member of this community is what makes Cal State Fullerton the renowned institution that it is.
The Division of IT is dedicated to Diversity, Equity, Inclusion, and Belonging (DEI). We have set forth diversity goals, which are constantly monitored and evaluated, to improve our practices in managing DEI. We hope this page helps showcase some of the strides we have taken to uphold the tenants of DEI.
Our individual experiences and stories build the structure that is academic and personal excellence. By talking with, listening to, and sharing stories, we can better understand the world around us. Together as a community, we use this knowledge to spur innovation, transformation, and create a better tomorrow.
Sincerely,
Rommel Hidalgo
Vice President for Information Technology/CIO

In the Division of Information Technology, we advocate DEI practices by continuing to:
Ensure search committees are diverse and inclusive in their demographic characteristics as well and in their expertise
Advertise on diverse and inclusive job boards as well as in publications aimed at women
Mandate Cultural Competency 101 Training for new employees
Bring awareness to our use inclusive language to bring everyone into the group and exclude no one
Participate in educational programing led by HRDI
Commit to Educause DEI along with other system-wide CIOs
Monitor and evaluate diversity goals and achievement to improve our practices in managing DEI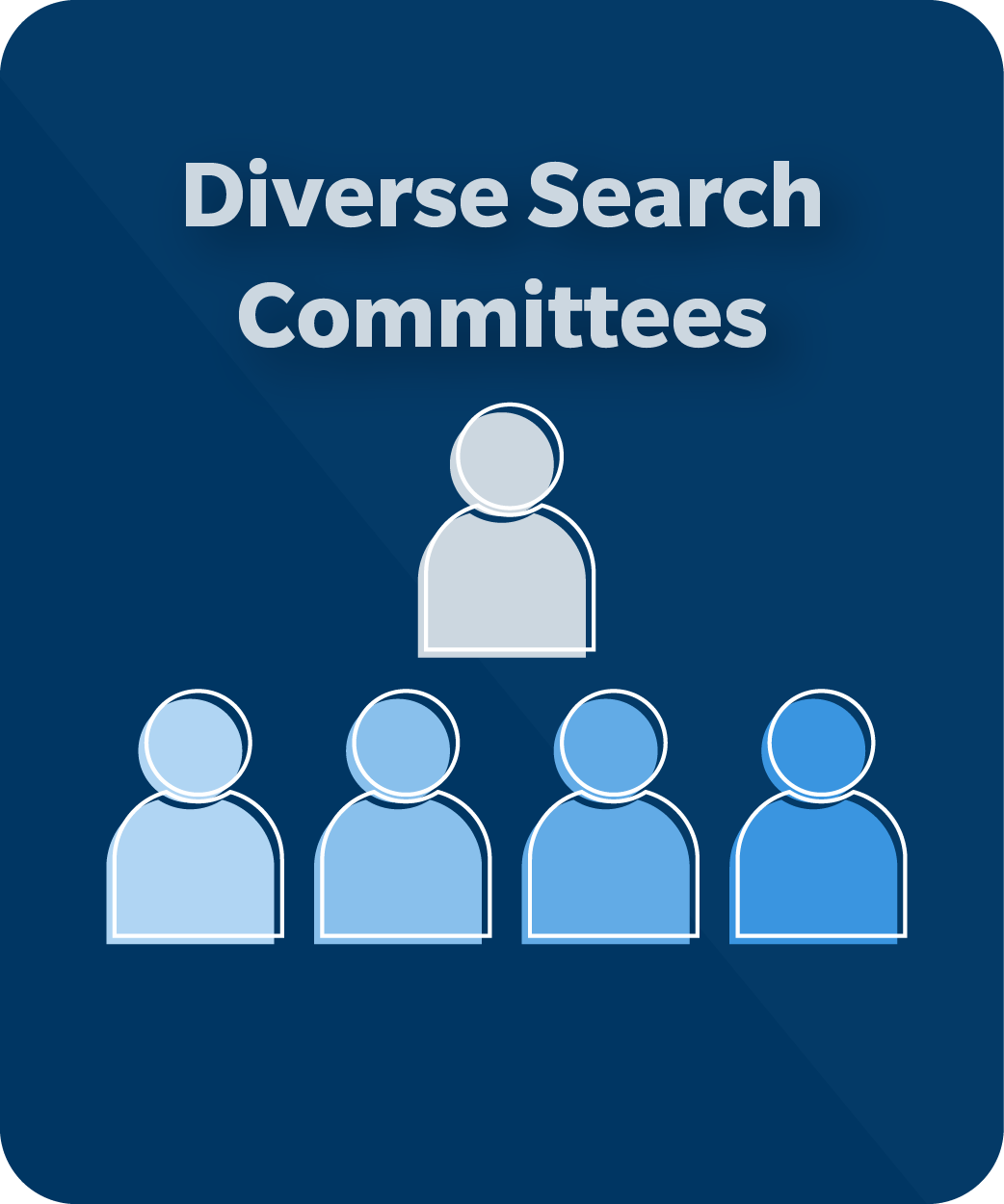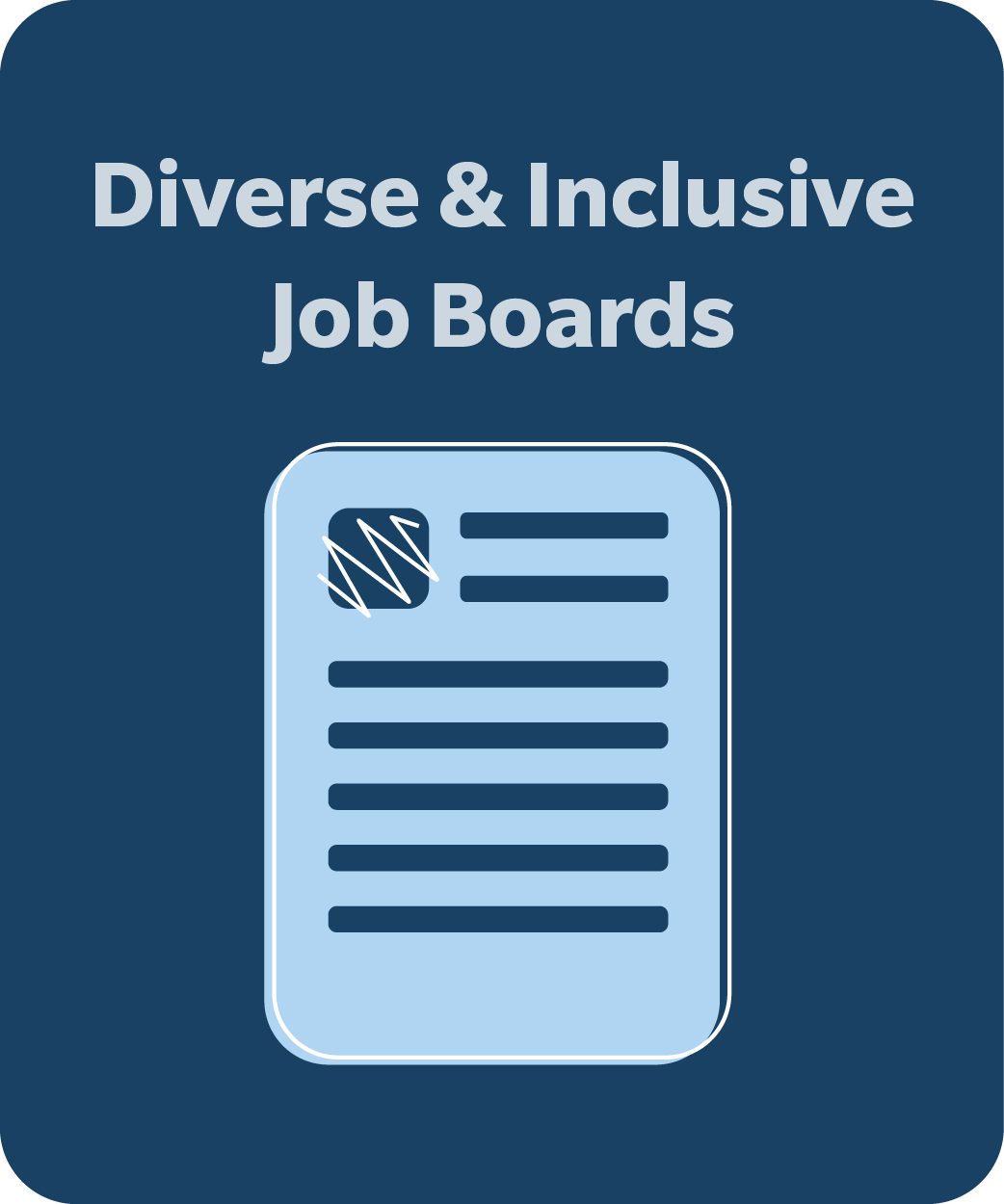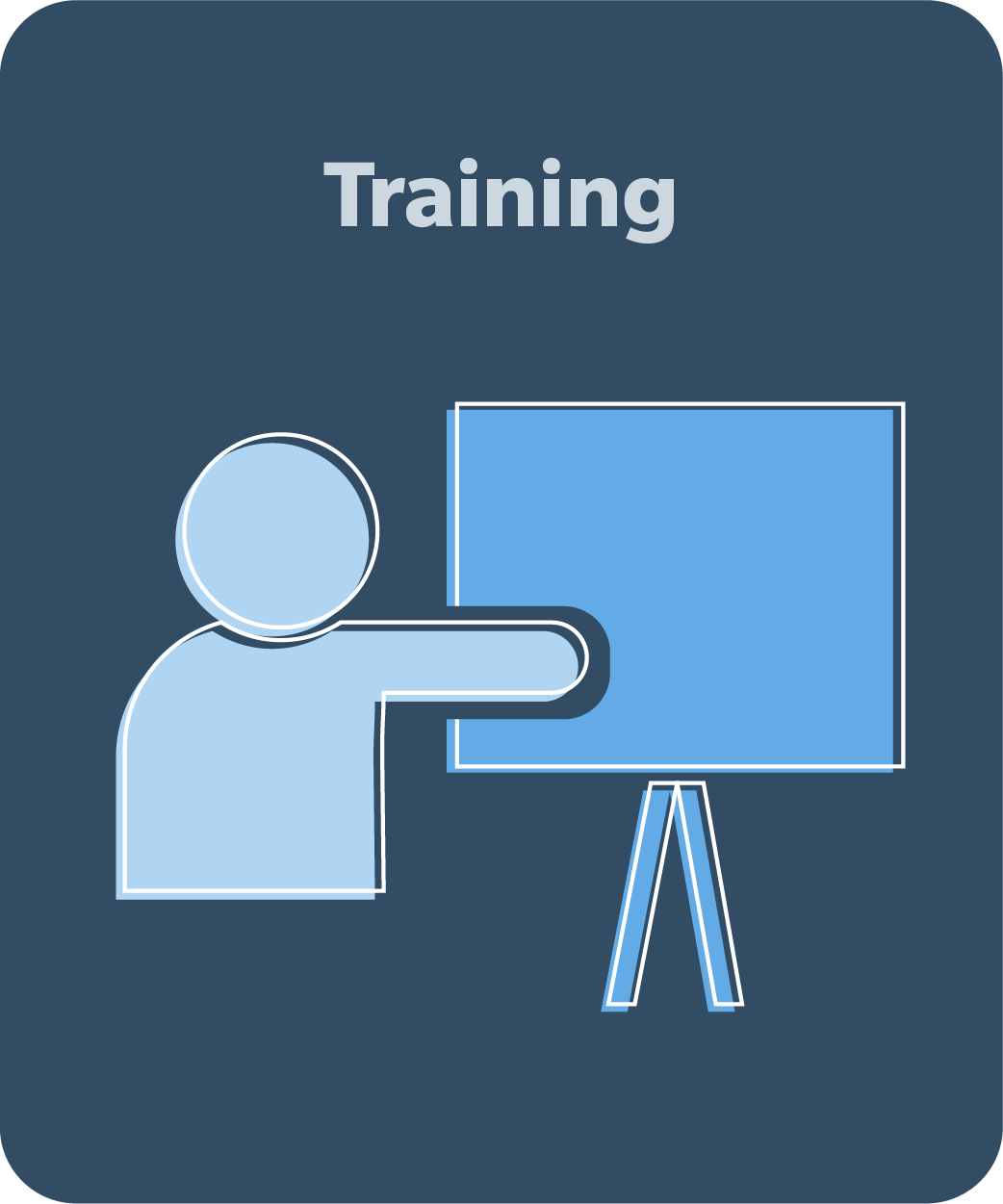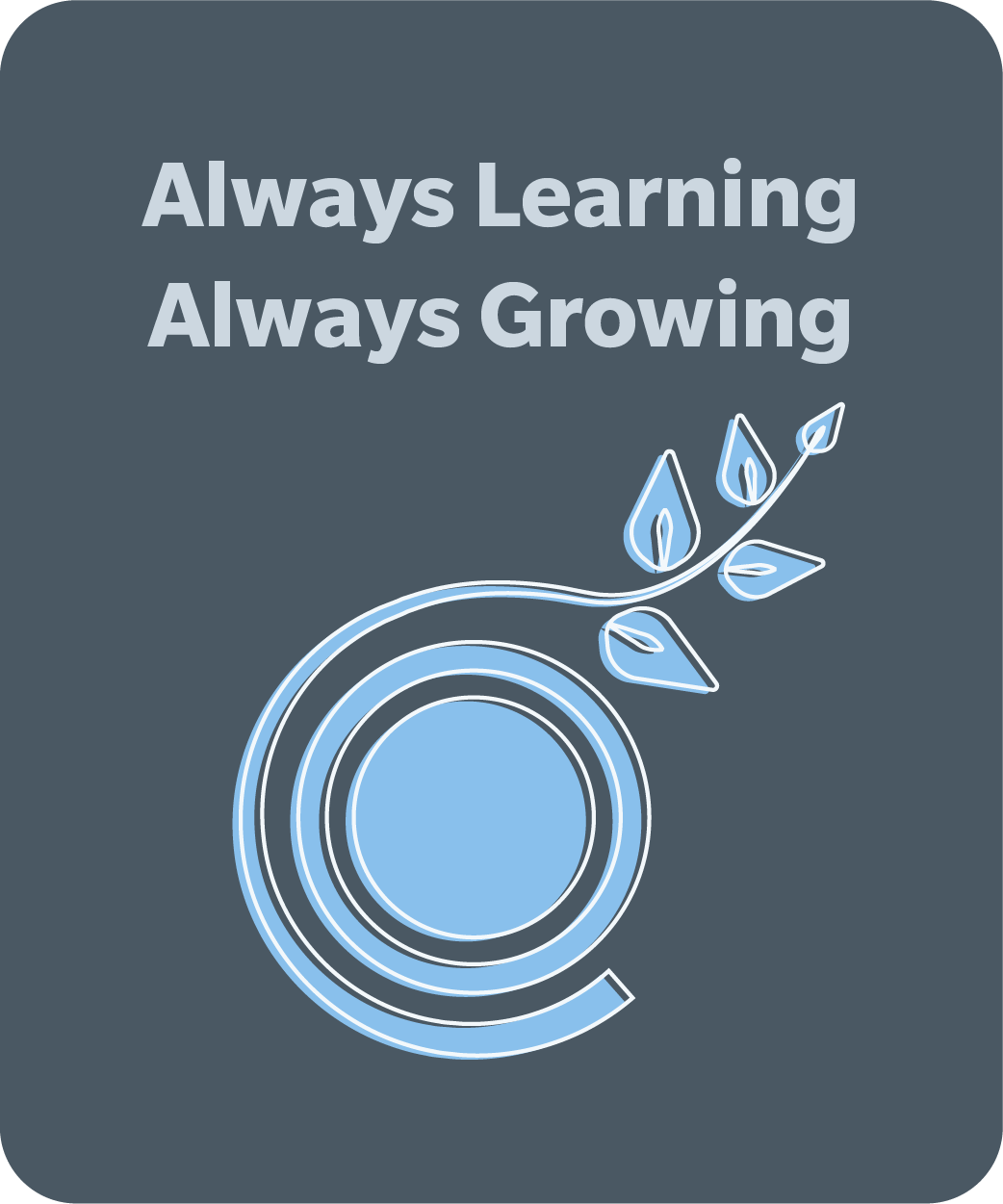 Accomplishments
by Semester
2022/23
DEI Action Plan
DEI Resources
Campus DEI Works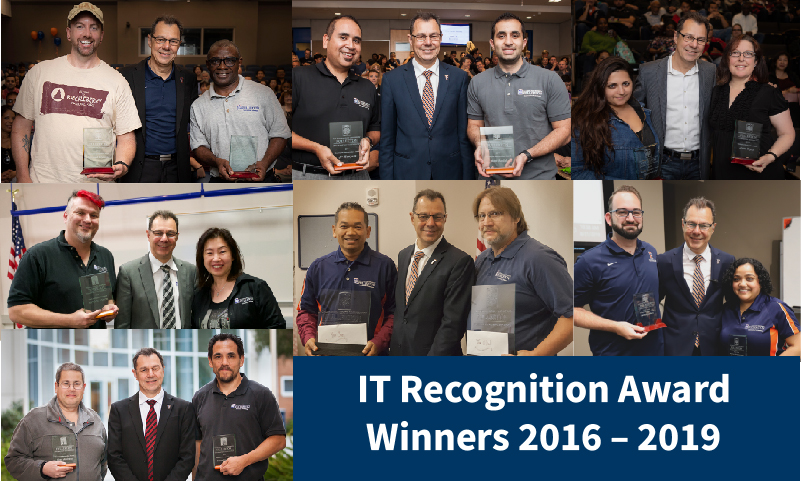 Inclusive Organizational Excellence
Diversity, Equity, Inclusion, and Belonging is at the core of who we are, as highlighted in Goal 3 of the IT Strategic Plan

. We recognize and celebrate the diversity amongst us. Goal 3 objectives include:
Examine the existing IT climate to identify and implement engagement strategies.
Broaden the current professional development program.
Establish workplace transparency across the Division.
Advance ubiquitous communication within IT and across the University.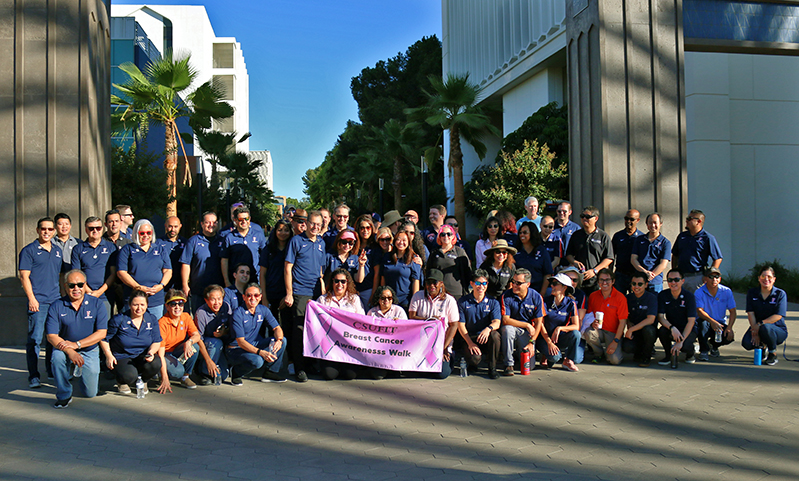 Inclusive Leadership Development Overview
Leadership Assessment
Survey
Ongoing Sessions
Action Planning
Finalize Plan
Demographics of IT
(Ethnicity)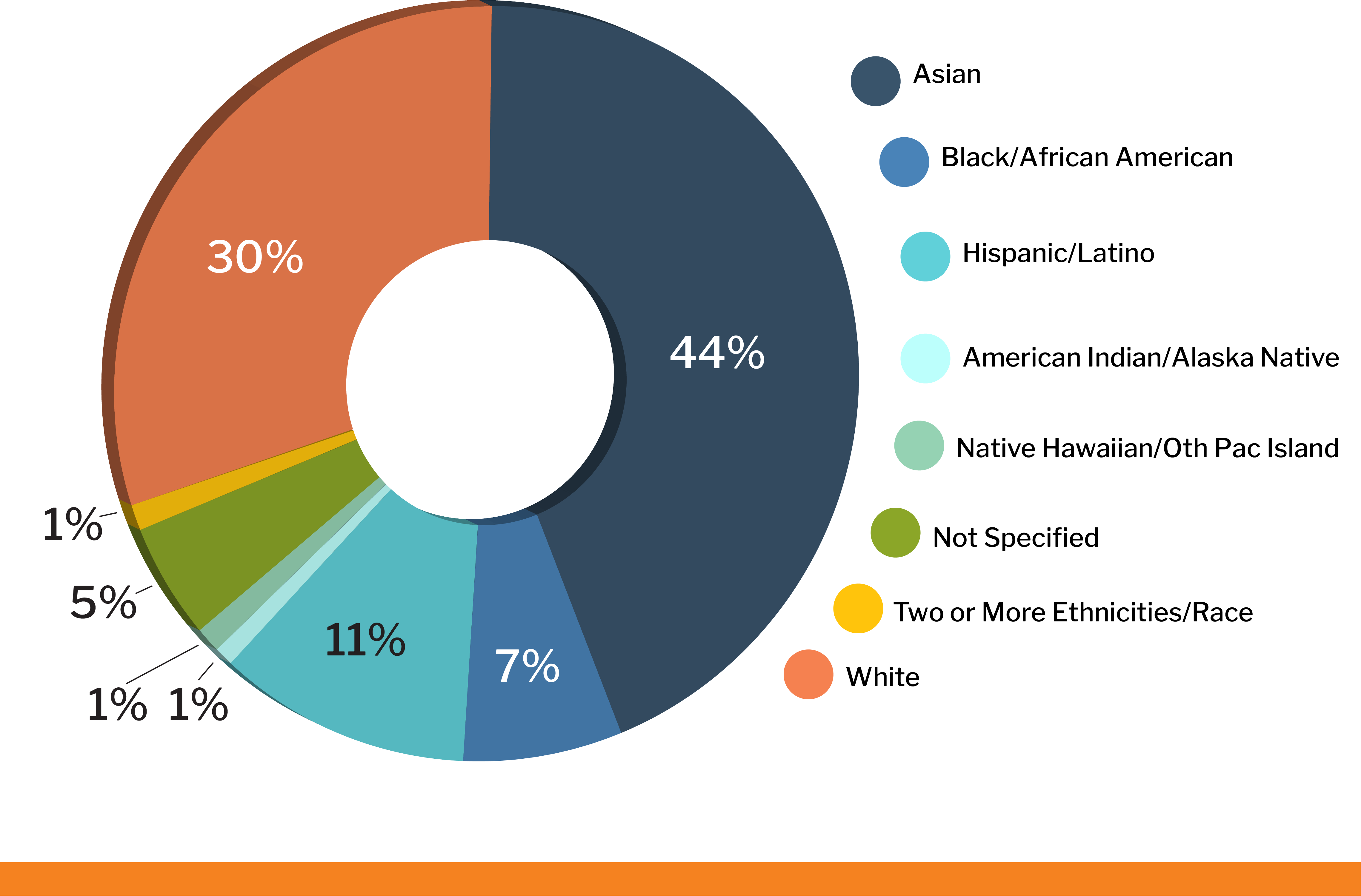 Demographics of IT
(Gender)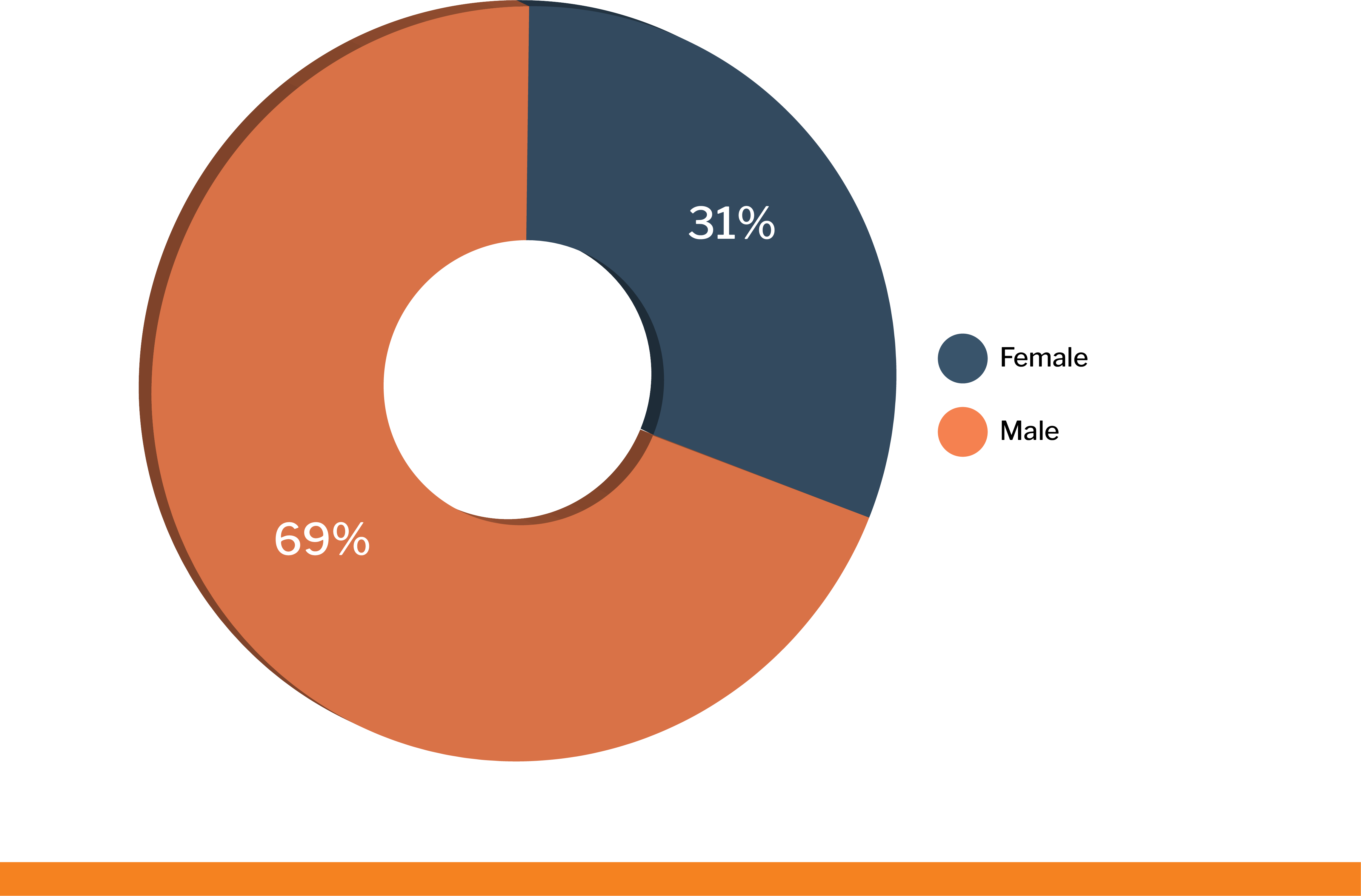 Demographics of IT - Ethnicity
Asian - 44%
Black/African American - 7%
Hispanic/Latino - 11%
American Indian/Alaska Native - 1%
Native Hawaiian/Other Pacific Islander - 1%
Not Specified - 5%
Two or More Ethnicities/Race - 1%
White - 30%
Demographics of IT - Gender