IT Employee Recognition Program
Purpose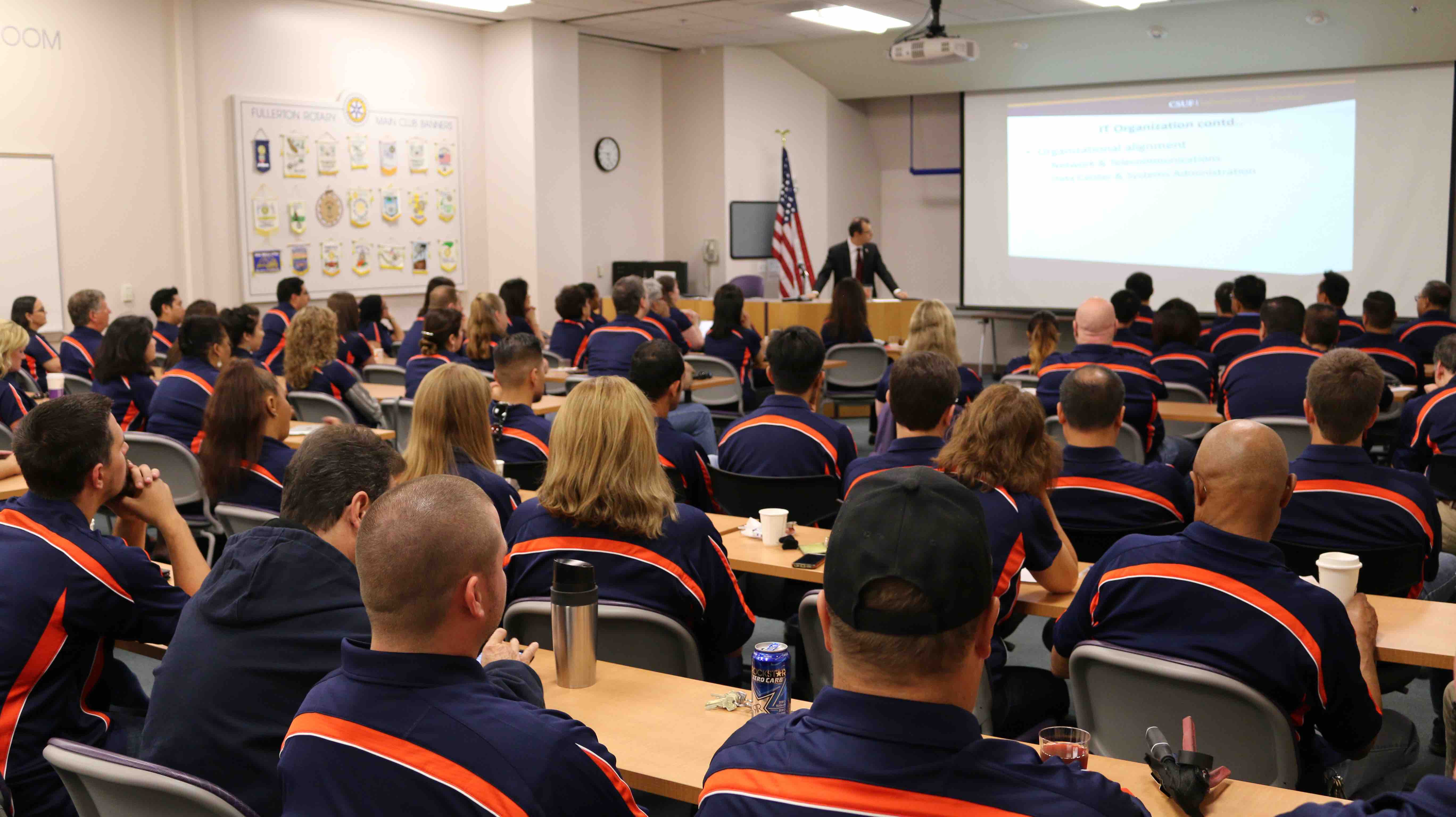 The IT Employee Recognition Program is designed to acknowledge two staff members (non MPP) per semester who have demonstrated outstanding service. The management team recognizes that without our talented staff, we cannot deliver the excellent service and support that is required by the campus.
This is a peer-to-peer recognition program for current full time IT staff. Each award will carry an honorarium of $75.00 and a recognition plaque. The award may only be received once by an employee in a 3 year period.
The honorarium and plaque will be presented to the recipient of the award at the Fall IT All Hands Meeting and Spring IT All Hands Meeting.
Nomination & Review Process
Nominations should be made by IT staff members (non MPP) who have direct knowledge of the nominee's work. Activities to be considered are outstanding examples of our core values:
Collaboration and Service Orientation;
Accountability & Transparency;
Innovation & Security;
Agility & Efficiency;
Or any other extraordinary service that supports the IT Strategic Plan
To nominate someone for this award, you must complete and submit the nomination form online via Qualtrics no later than August 1 for the Fall IT All Hands Meeting and December 15 for the Spring IT All Hands Meeting. Please provide specific examples on the nomination form.
All nominations are reviewed by the IT Management Team. The two awardees will participate in the selection process during the next review cycle.
Criteria & Nomination Form
Current, full time IT staff are eligible for a recognition award, if at the time of the award, they:
Have successfully completed their probationary period, if applicable; and
Received a "Satisfactory" or better overall rating on their most recent annual performance evaluation
Nomination Form
Previous Winners