IT Employee Recognition Program
PURPOSE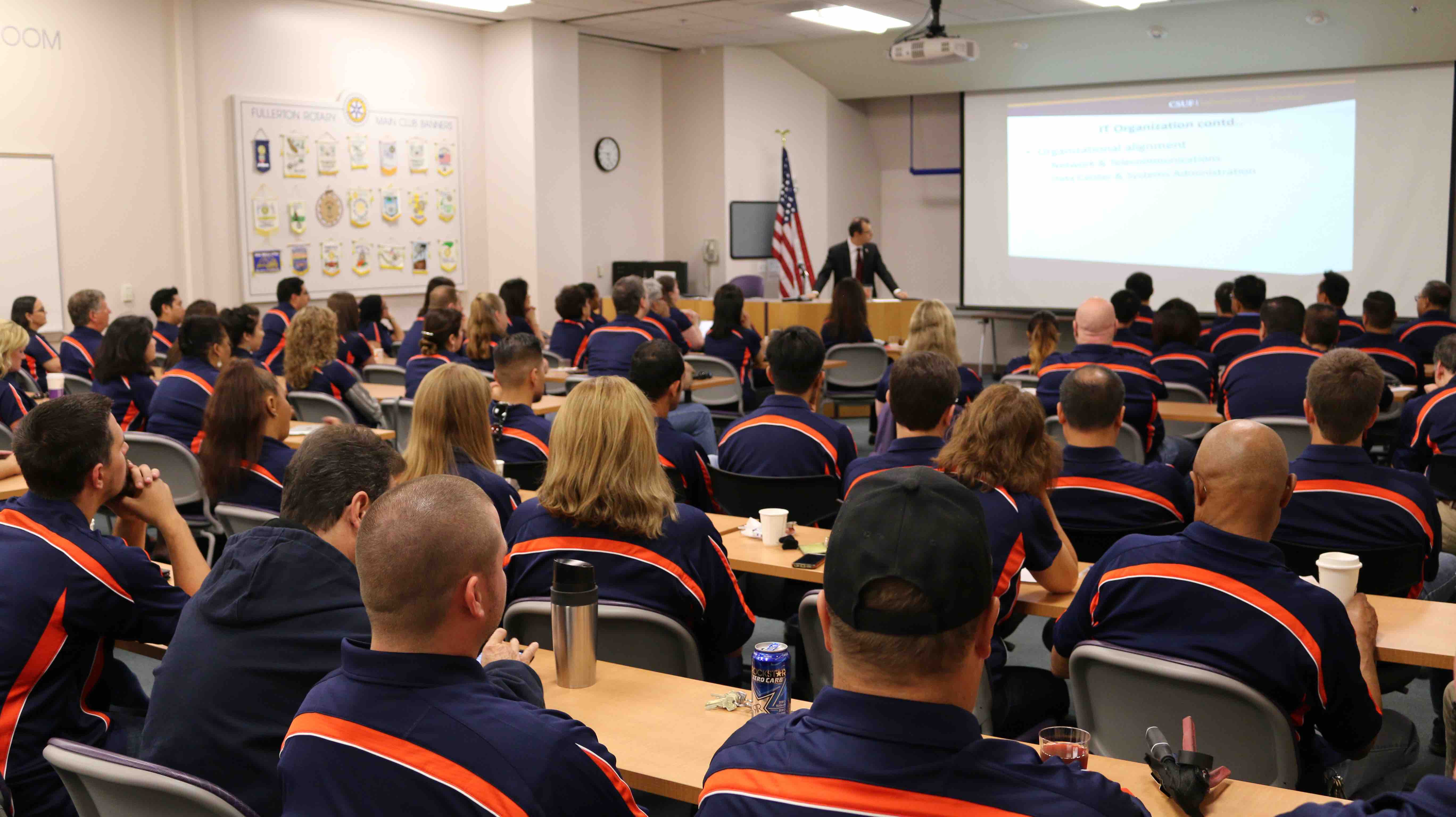 The IT Employee Recognition Program is designed to acknowledge two staff members (non MPP) per semester who have demonstrated outstanding service. The Division of IT recognizes that without our talented staff, we cannot deliver the excellent service and support that is required by the campus.
This is a peer-to-peer recognition program for current full time IT staff. Each award recipient will receive a tangible gift along with a recognition plaque. An employee may only receive the award once in a 3-year period.
The tangible gift and plaque are presented to the recipient of the award at the Fall IT All Hands Meeting and Spring IT All Hands Meeting.
NOMINATION & REVIEW PROCESS
IT staff members (non-MPP) who have direct knowledge of the nominee's work should make nominations. The IT Recognition Program is aligned with our IT Statement:
OUR VISION
The Division of Information Technology strives to be a strategic, innovative, and best-in-class IT organization that provides a leading-edge technology environment for students, faculty, and staff to advance the University's mission, vision, and goals. We empower our students to become digital citizens and to utilize immersive technology in curricular and co-curricular instruction.
OUR MISSION
We advance the vision and goals of our University by contributing to educational innovation and providing agile, cost-effective, and reliable technology services and facilities to our campus community.
OUR VALUES
Collaborative & Service Oriented
Accountable & Transparent
Innovative & Secure            
Agile & Efficient
To nominate someone for this award, you must complete and submit the nomination form online via Qualtrics. Please provide specific examples on the nomination form. All nominations are reviewed by IT Recognition Committee, which consists of five committee members. These committee members will serve for one academic year on the committee. The two awardees will participate in the selection process during the next review cycle.
Criteria & Nomination Form
Current, full time IT staff are eligible for a recognition award, if at the time of the award, they:
Have successfully completed their probationary period, if applicable; and
Received a "Satisfactory" or better overall rating on their most recent annual performance evaluation
Nomination Form

Previous Winners