IT Senior Leadership Team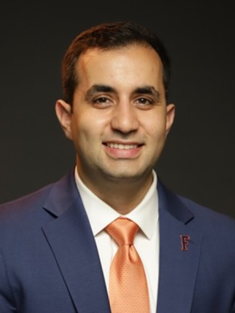 Matthew Badal
Chief of Operations and Director of Innovation
Matthew Badal is the Chief of Operations and Director of Innovation for the Division of Information Technology at California State University, Fullerton. He joined CSUF as a student in 2009 and was very involved on campus, serving in various roles, such as the Vice President of Finance for ASI. Upon graduation, Matt joined the Division of IT and has served in multiple positions within Finance and Project Management and worked as the Manager of Innovation and the Associate Director of Innovation. He is a graduate of the Educause New Manager's Institute and the CSUF Diversity & Inclusion Leadership Academy and is currently a CSU Leadership Academy cohort member.
Matt is committed to student success in all aspects. He is a part-time CSUF University Lecturer in the College of Business and Economics, and he also serves on the CSUF Academic Senate, representing the view of CSUF staff. Matt holds a BS in Biochemistry and an MBA with a concentration in Business Analytics from CSUF. He is an open-minded leader who is approachable and articulate in interactions with colleagues at all levels of the organization.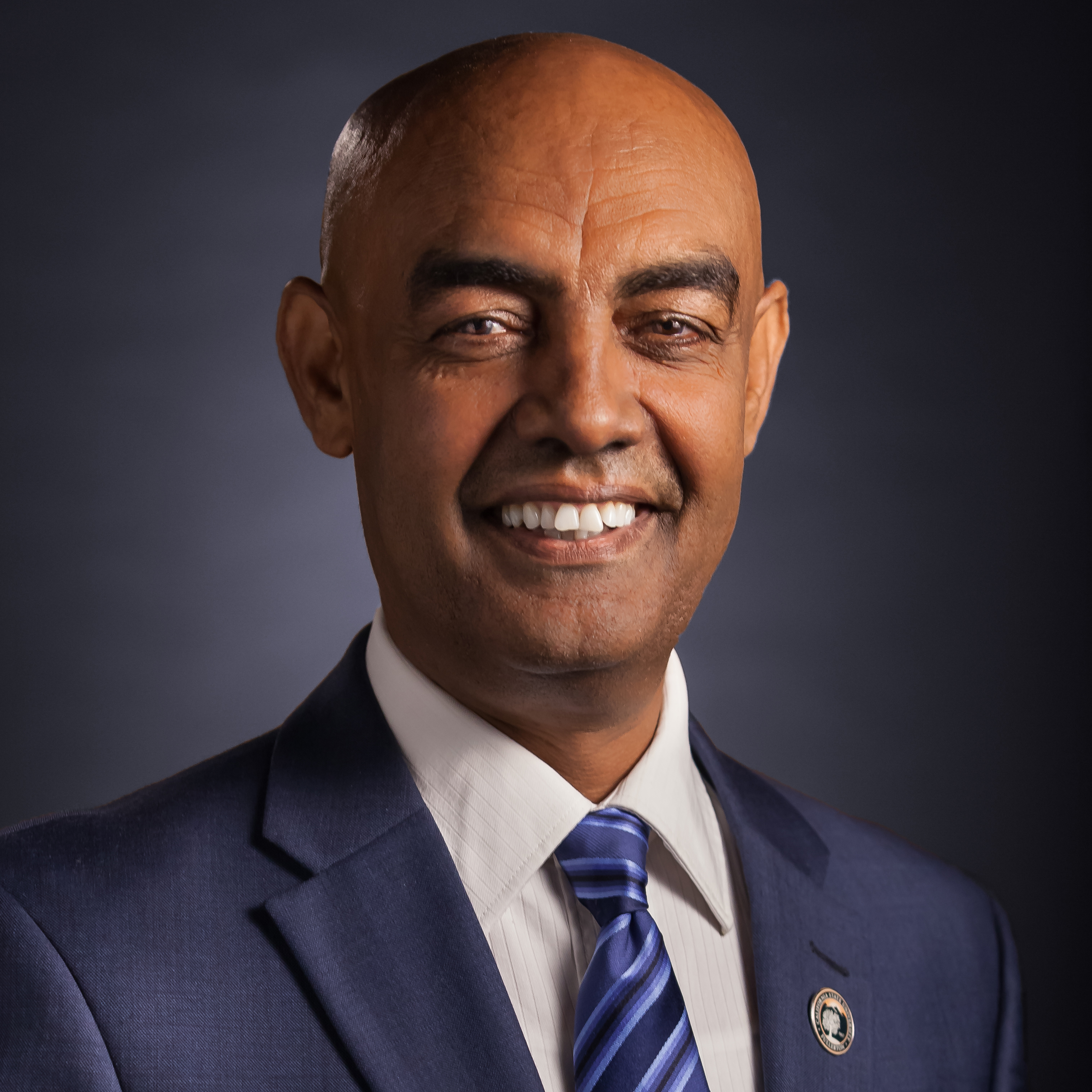 Berhanu Tadesse
Associate Vice President for Information Technology/Academic Technology  Services
Berhanu Tadesse joined the campus in August 2011 and he is currently the Associate Vice President for Information Technology/Academic Technology Services. His education includes a BS in Electrical Engineering from the University of Southern California and an MS in Information Technology from CSU Fullerton. In addition, he is a member of the CIO Executive Council Pathway Leadership development program and holds Project Management Professional (PMP) and Information Technology Infrastructure Library (ITIL) certifications. At CSU Fullerton his responsibilities include audio visual project management and audio visual technology support; college support services, classroom technology support and oversight of the information security office. Through collaborative efforts with different campus constituents, Berhanu has led the telephone systems upgrade, the institution of Digital Print Services in the library, the Data Center power and cooling upgrade, server and storage infrastructure upgrades, campus wired and wireless network infrastructure upgrade, the consolidation of servers into the campus Data Center, and the disaster recovery site setup for critical IT services at CSU Sacramento. These initiatives have resulted in improved availability of the mission critical services to the campus community. Prior to joining CSU Fullerton, Berhanu served as the Director of Infrastructure Services at the CSU Chancellor's Office. He came to the CSU after several years of technical management and leadership roles in private industry.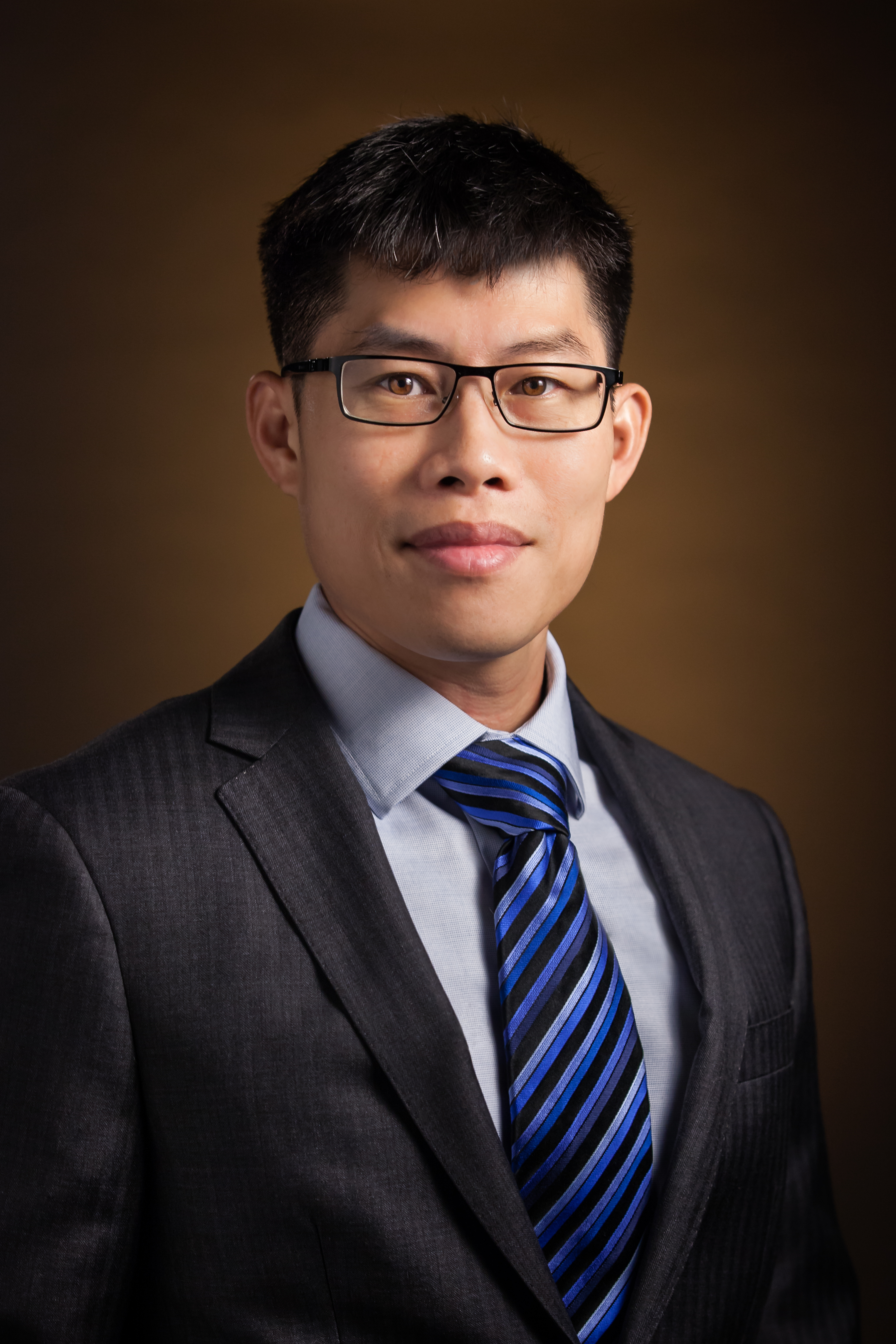 Willie Peng
Assistant Vice President for Information Technology/Infrastructure Services
Willie Peng is the Assistant Vice President for Information Technology/Infrastructure Services.  In this role, Willie is responsible for leading the enterprise IT infrastructure, telecommunications, and data center department. 
Willie has played an integral part in providing strategic direction to senior leadership in technology and leading innovative projects to improve IT operations. Some of the projects Willie has worked on include the campus wide virtual infrastructure, the implementation of the first campus wide network security, the campus wide wireless upgrade, and most recently, the implementation of the Modular Data Center. He is the Co-Principal Investigator in a Department of Defense (DoD) U.S. Army grant titled Next Generation High- Performance Computing Cluster for Research and Teaching at a Primarily Undergraduate Hispanic Serving Institution (contract W911NF-21-1-0266).
Willie holds a Master of Science degree in Computer Science with an emphasis in Software Engineering from California State University, Fullerton. Since joining the campus community in 1995, Willie has demonstrated his expertise in leadership, collaborating with various campus constituents, engineering, designing and supporting networks and systems. He has had many different roles including Senior Network Analyst and Infrastructure Services Lead. In addition, he has intermittently taught various computer science courses at Cal State Fullerton, including Unix Operating Systems, Foundations of Software Engineering and Computer Communications.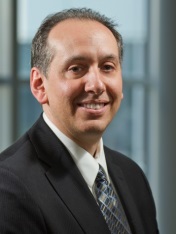 Joe Luzzi
Assistant Vice President for Enterprise Applications
Joe Luzzi is the Assistant Vice President for Enterprise Applications and has over 24 years of experience in CSU Fullerton's Information Technology division.  He has diverse skills, experience, and knowledge of most software applications past and present at CSU Fullerton.  His knowledge of the CMS Project is vast as he has been involved in the project since its introduction to the campus in 2004.  Joe has worked on many major projects including Touch Screen Kiosks, Voice Registration, and Titan Online.  Joe earned both a Bachelor of Science and Masters of Science degree in Computer Science at CSU Fullerton.