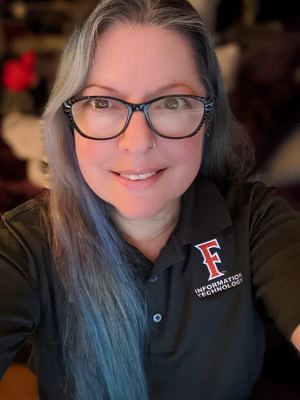 Jonni Taylor
Web Designer, Division of Information Technology, CSUF
Jonni Taylor has worked in web production with an emphasis on web accessibility for over 20 years, in both higher education and private industry.  She currently works with the CSUF campus community on web accessibility, web content editing training, design and content consultations.
Low Spoon, Mindful Design: Digital Content Design for Cognitive & Learning Disabilities.
The Web Content Accessibility Guidelines (WCAG) recently added criteria and guidelines to address cognitive and learning disabilities in digital/web content. This presentation covers a background on the largest disability population, what their needs are, and some tips and resources on how to address them.
October 4, 2022 | 1:00pm - 1:20pm | Room PLS-237 (ATC)