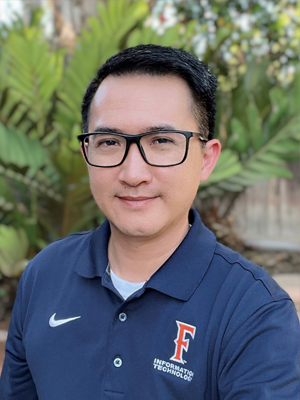 Marc Trinh
Information Technology Consultant
Marc is a lifelong Titan! He received his Bachelor's degree in Management Information Systems, Master's degree in Information Technology, and has been a staff at CSUF since 2004. While working in the DSS office, he coordinated efforts to convert instructional materials to accessible format for students with disabilities. Marc now provides support in the Academic Technology Center and under the Accessible Technology Initiative (ATI), he is the lead in providing consultation, training, and remediation of accessible documents.
BRIDGING THE EQUITY GAP FOR INDIVIDUALS WITH DISABILITIES
Equity gap in education exists for individuals with disabilities when there are barriers in the inaccessible technologies and instructional materials used in the classroom. We'll identify those barriers in this TechDay session and provide tips and resources to make electronic documents accessible for individuals with disabilities.
October 4, 2022 | 11:30am - 11:50am | Room PLS-237 (ATC)