Tableau
Tableau is a visual analytics platform transforming the way we use data to solve problems—empowering people and organizations to make the most of their data.
Tableau offers a free one-year license for teaching and non-commercial academic research.
 You will need to register with Tableau by using your campus email address (@fullerton.edu), but do NOT use your campus password when creating your account.  Please create a new password upon signing up.
Register for Tableau

Tableau products are provided directly through Tableau and are not licensed  through CSUF.  All licensing and support is managed by Tableau.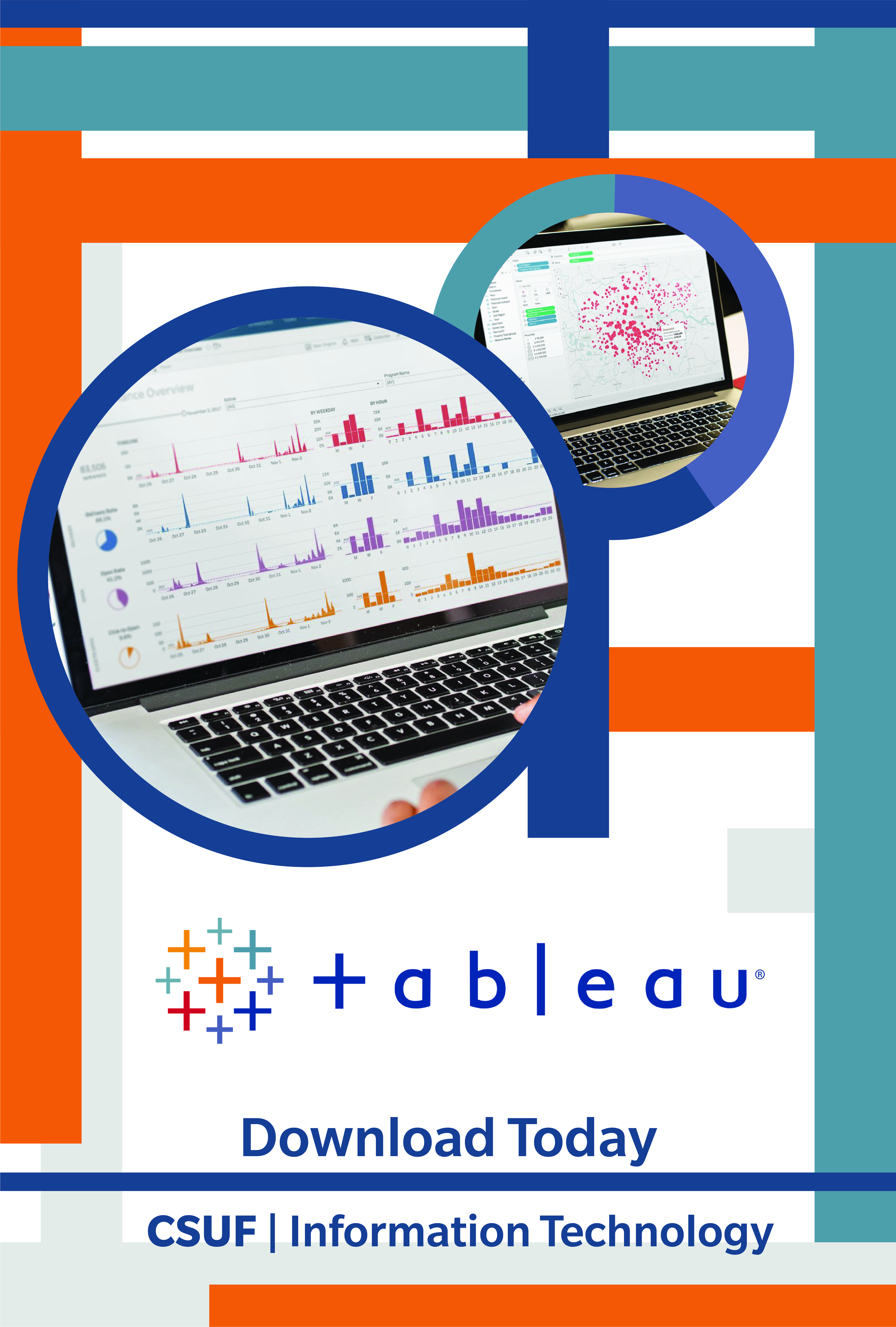 Eligibility
Active instructors or academic researchers are eligible to get a free one-year license.
The licenses provided through Tableau's Academic Programs shall be used only for Instructional Use or Noncommercial Academic Research.
Prerequisites
No previous software is required.