Innovation/Makerspace Center
The Innovation/Makerspace Center is located on second floor of Pollak Library North (PLN-215).  This center has been created to fulfill students' creativity, innovation and talent through advanced technology such as virtual reality, augmented reality, 3D printing, Microsoft Surface Hub, Raspberry Pi, and high-end computing. 
The Innovation/Makerspace Center can be checked out by currently enrolled students for 2 hours.   A minimum of two students is required for checkout.  For information how to checkout the space please visit the Student Genius Corner (PLN-100).

MAKE A RESERVATION
Reservations can be made one week in advance online

.
Equipment
Microsoft Surface Hub
High-end PC & Mac
HTC Vive (Virtual Reality)
Ultimaker 3 Extended 3D Printer
Wacom Cintiq 27" QHD (Creative Pen & Touch Display)
Dell Canvas 27" (Interative Pen)
Room Information
Wi-Fi capability
Collaboration spaces
Flexible furniture
3D-Printing
3D printing is an innovative technology that lets you create a physical object from a digital model.  Design a model using a 3D modeling program or use pre-existing designs created and shared by others.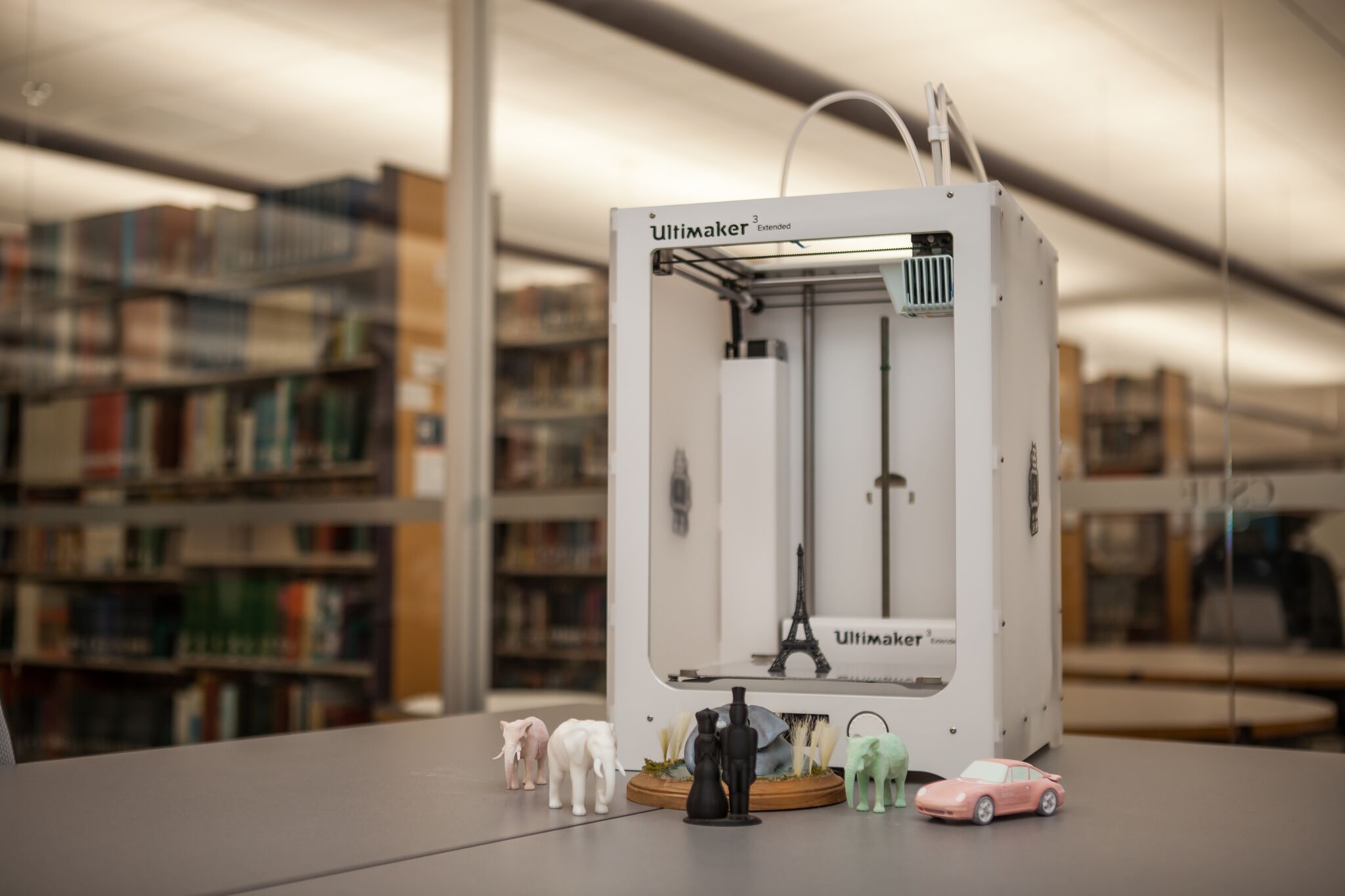 HTC Vive (Virtual Reality)
VIVE is a virtual reality brand building hardware, software and creative platforms to unleash imaginations from the limits of our world.
Jump into the future of art, storytelling, gaming, enterprise and entertainment.
---