Intellectus Statistics
Statistics software for the non-statistician 
Intellectus Statistics is a powerful statistics platform that helps non-statisticians conduct analyses, provide raw output and interpret findings in an easy-to-understand way.  Intellectus Statistics is a cloud-based software application available to faculty, staff and currently enrolled students.
Step 1:
GET A PERSONAL LICENSE*

 *License is valid for one year and must be renewed each year of eligibility
Step 2:
CREATE AN INTELLECTUS STASTICS ACCOUNT*

*If you already have an existing Intellectus Statistics account, login with your existing credentials.
Step 3: Activate your account
New User: Select Activate Product Key
Existing User: Select Upgrade Subscription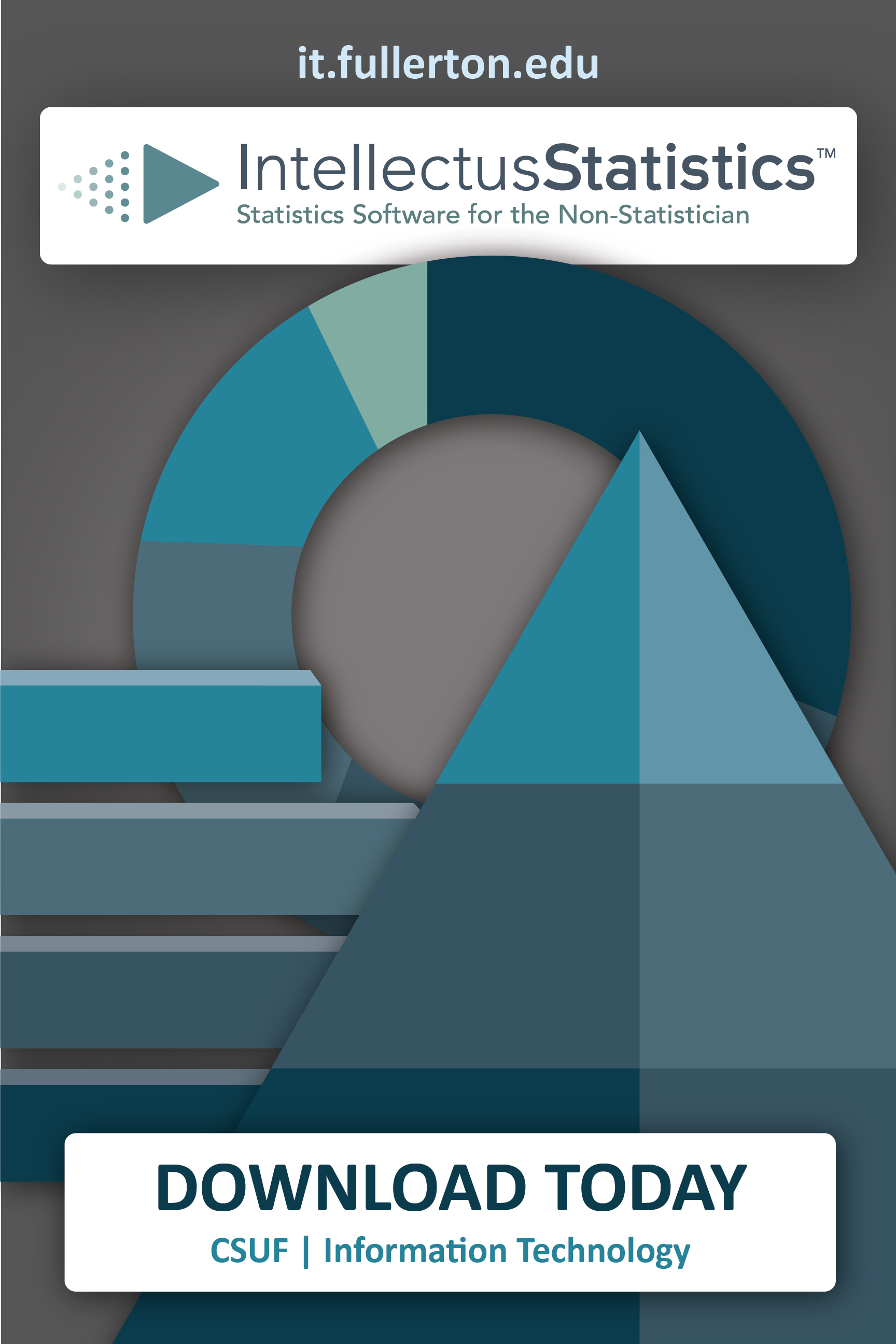 About Intellectus Statistics
Get Technical Help
If you need assistance with using the software, checkout the Intellectus Statistics Resources

page.