Read&Write
Read&Write is a literacy software that makes the web, documents and files more accessible. Improve your research, reading, study and writing skills.  Read&Write makes lots of everyday tasks easier.
Download and install Read&Write on your own computer.
Click on the download link below
Log in with your CSUF Portal username and password.
Refer to the installation guide  below for instructions on how to download and install the software.
Note:  There is no license key required for Read&Write. 

DOWNLOAD READ&WRITE

The campus subscription for Read&Write will end in June 2020.  Support for Read&Write will end in June 2020.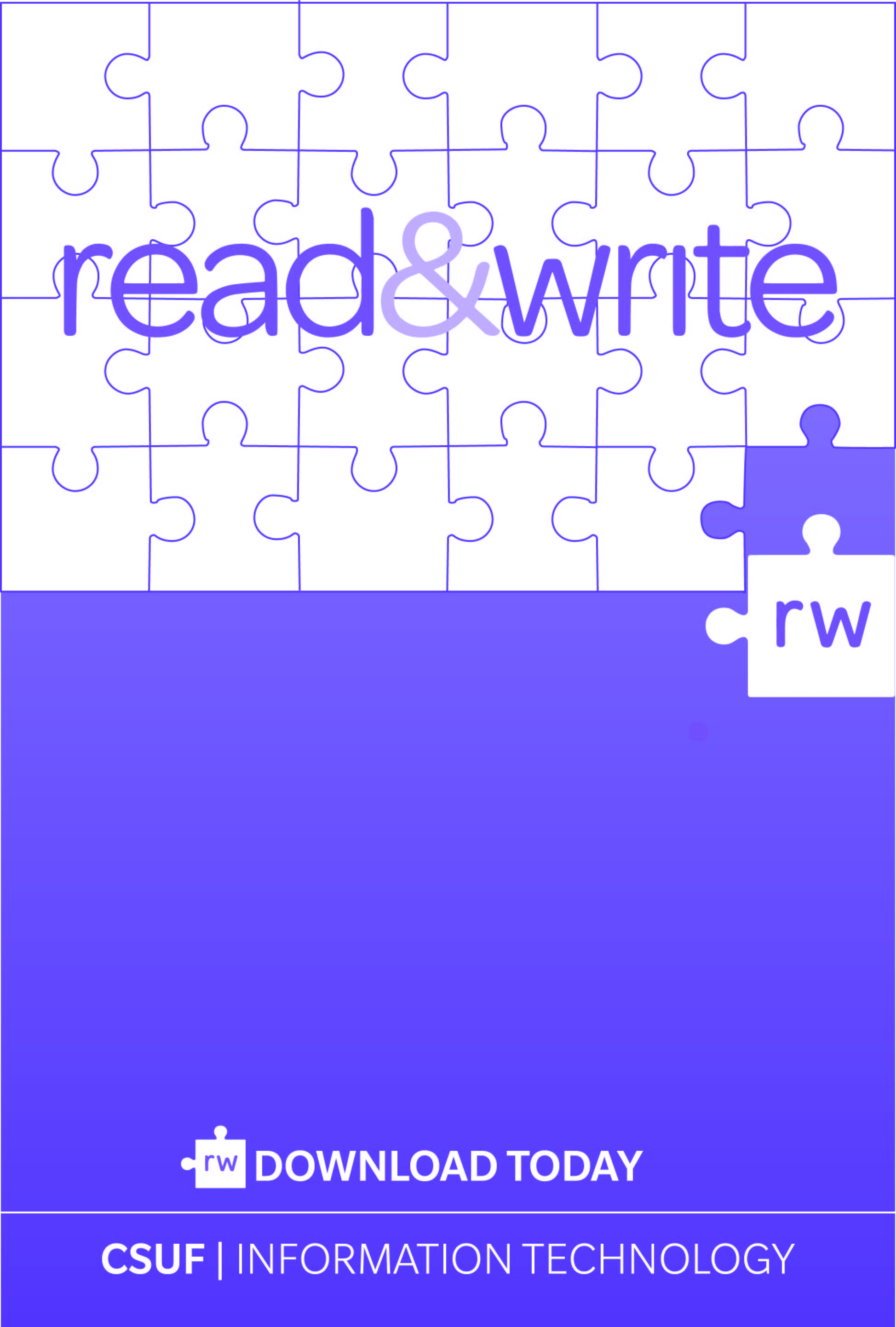 Installation Guide
Use this step by step guide to help you install Read&Write on a personal computer.
Features of Read&Write
Hear web pages and documents read aloud to improve reading comprehension, with choice of natural voices
Understand unfamiliar words with text and picture dictionaries
Develop writing skills with word prediction
Support independent student research with valuable study skills tools