IBM SPSS
Each enrolled CSUF student is entitled to ONE license for AT HOME USE.  IBM SPSS can be installed on a maximum of two computers.
You can get a FREE personal license through the CSUF e-licensing store and download and install IBM SPSS your own computer. All personal licenses will expire on July 31st 2021.
IBM SPSS Software titles available:
IBM SPSS Statistics (Used for statistical analysis)
IBM SPSS Amos (Optional add-on for SPSS Statistics, designed primarily for structural equation modeling, path analysis, and covariance structure modeling)
Step 1:
GET A PERSONAL IBM SPSS LICENSE

Step 2:
DOWNLOAD IBM SPSS*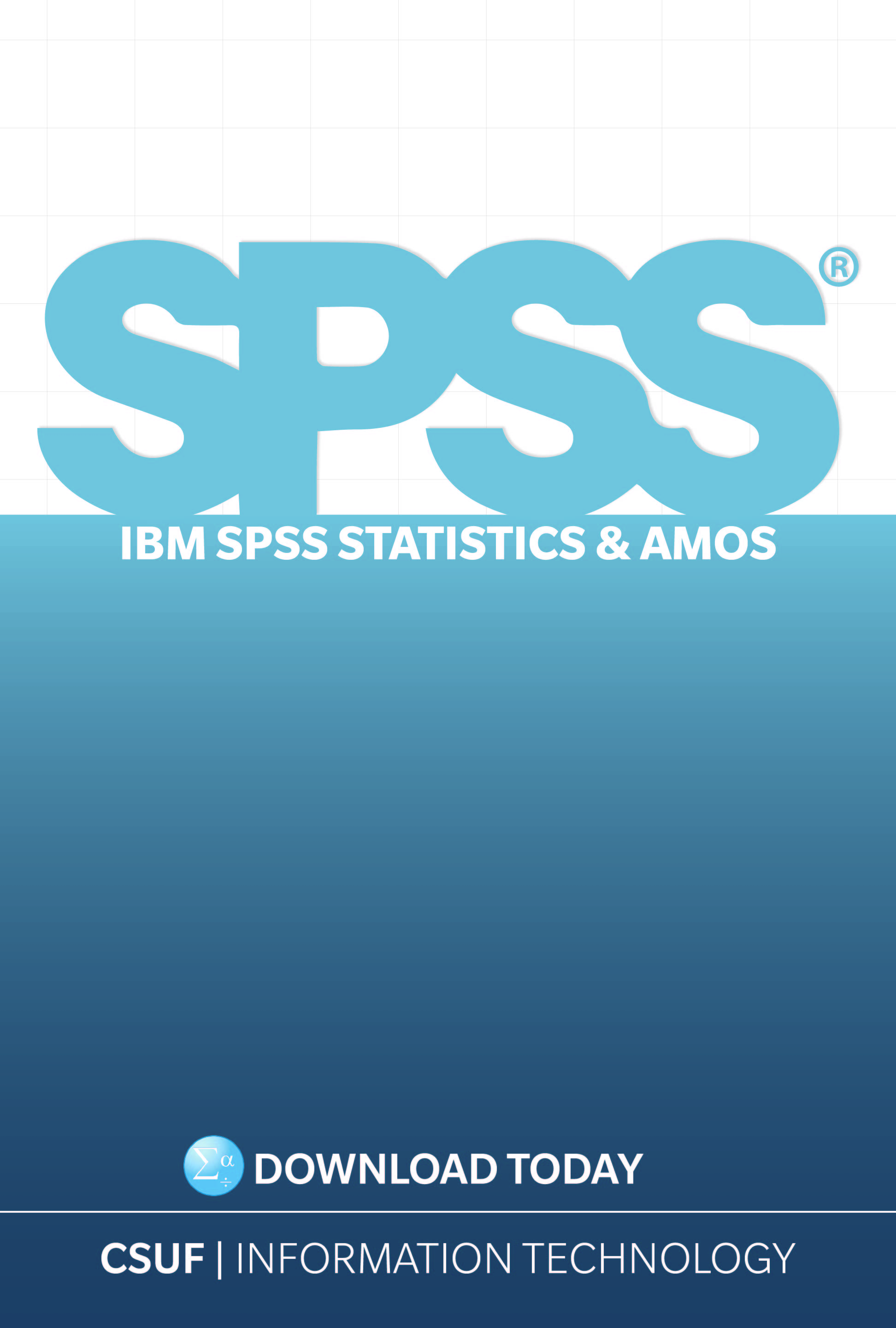 *Note:
You are downloading the trial version that needs to be activated with the Authorization Code received in the previous step.
The current license is for SPSS version 27.  If you have older versions of SPSS, you will need to uninstall them and get the new version from Step 2 above.
Installation Guides
Use this step by step guide to help you install IBM SPSS on a personal computer.
Windows
SPSS Statistics

SPSS Amos

Mac
 SPSS Statistics

Get technical help
If you need technical assistance please open a case with IBM SPSS.
For information on supported opeating systems and minimum system requirements.
System Requirements

Additional help
If you are having trouble working with the software check out the tutorials on LinkedIn Learning via your Campus Portal

.