Zoom
Zoom is a web & video conferencing tool that is now available to all currently enrolled CSUF students, faculty, and staff. Zoom allows for video, audio and screen sharing for up to 300 participants and can be used from computers, tablets, or smart devices (standard data rate applies).

Anyone in the world can join a Zoom meeting, but only a host can start or schedule meetings.  Before you can start hosting or scheduling meetings, you will need to activate your Zoom account by logging in with your CSUF username and password.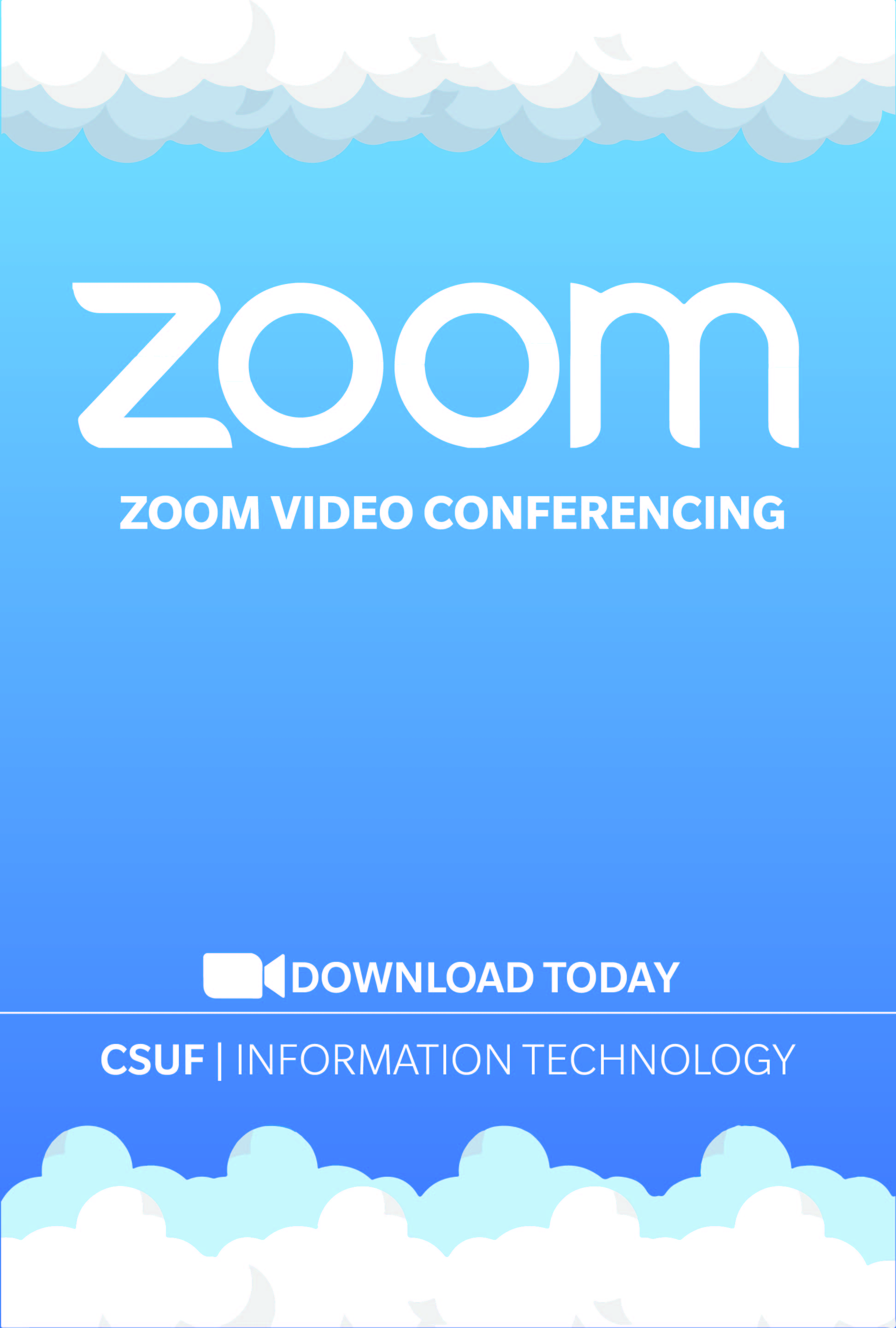 How to Access Zoom
Log in to your Portal
Search for Zoom using the search bar on the left hand side
Click on the Zoom link.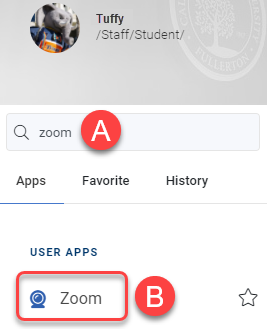 Guides & Instructions
You can learn more about Zoom and how to use the various features here
Learn More about Zoom