Smart Group Study Rooms
Student Genius Center has 4 Smart Group Study Rooms located in Pollak Library North.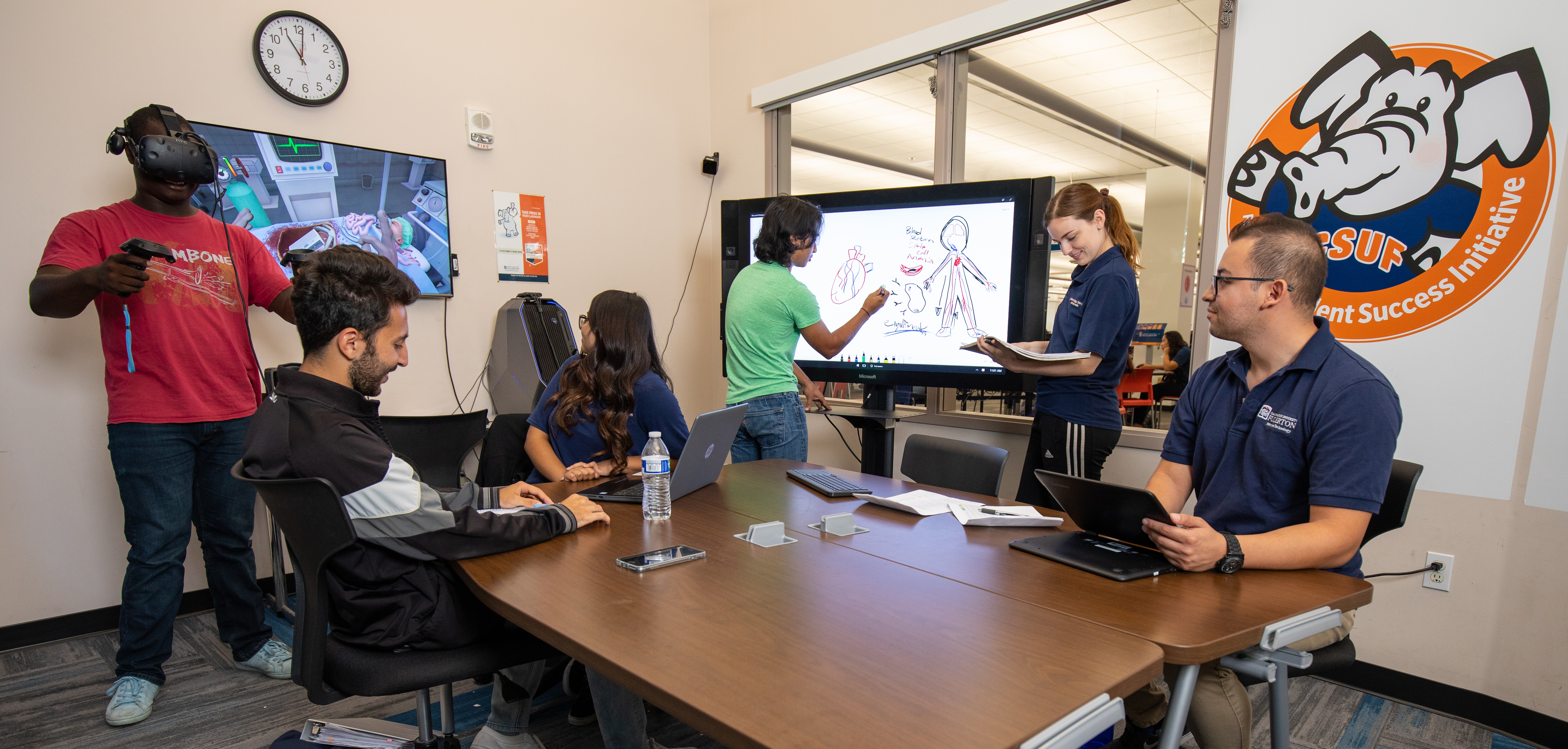 SMART ROOMS
First Floor:
PLN-111
Third Floor:
PLN-311, 312
Innovation/Makerspace Center 
PLN-215
MAKE A RESERVATION

Reservations can be made one week in advance.
Who Can Check Out the Room?
Rooms may be checked out by currently enrolled CSUF students, with no holds, and are intended for student class/study-related purposes only. Rooms must be checked out to groups of two or more.