OSS Places Second in the CPTC Nationals
Congrats to the Offensive Security Society (OSS) student team, who has placed second at the Collegiate Penetration Competition (CPTC) Nationals held at Rochester Institute of Technology (RIT).
The win speaks to the enduring efforts of the following computer science students, who invested substantial time and have displayed incredible grit throughout the competition, under the supervision of their faculty advisor and computer science associate professor, Dr. Mikhail Gofman. The student team members are:
Ryan Shannon (Captain; Windows and Active Directory Security Specialist)

Rojan Rijal (Web Application Security Specialist)

Shreepal Rawal (Automation Engineer and Linux Security Specialist)

Brandon Nguyen (Network Defense and Security Monitoring Specialist)

Jose Urratia (Malware Analyst)

Christopher Mills-Bowling (Security Investigator and Documentation Specialist)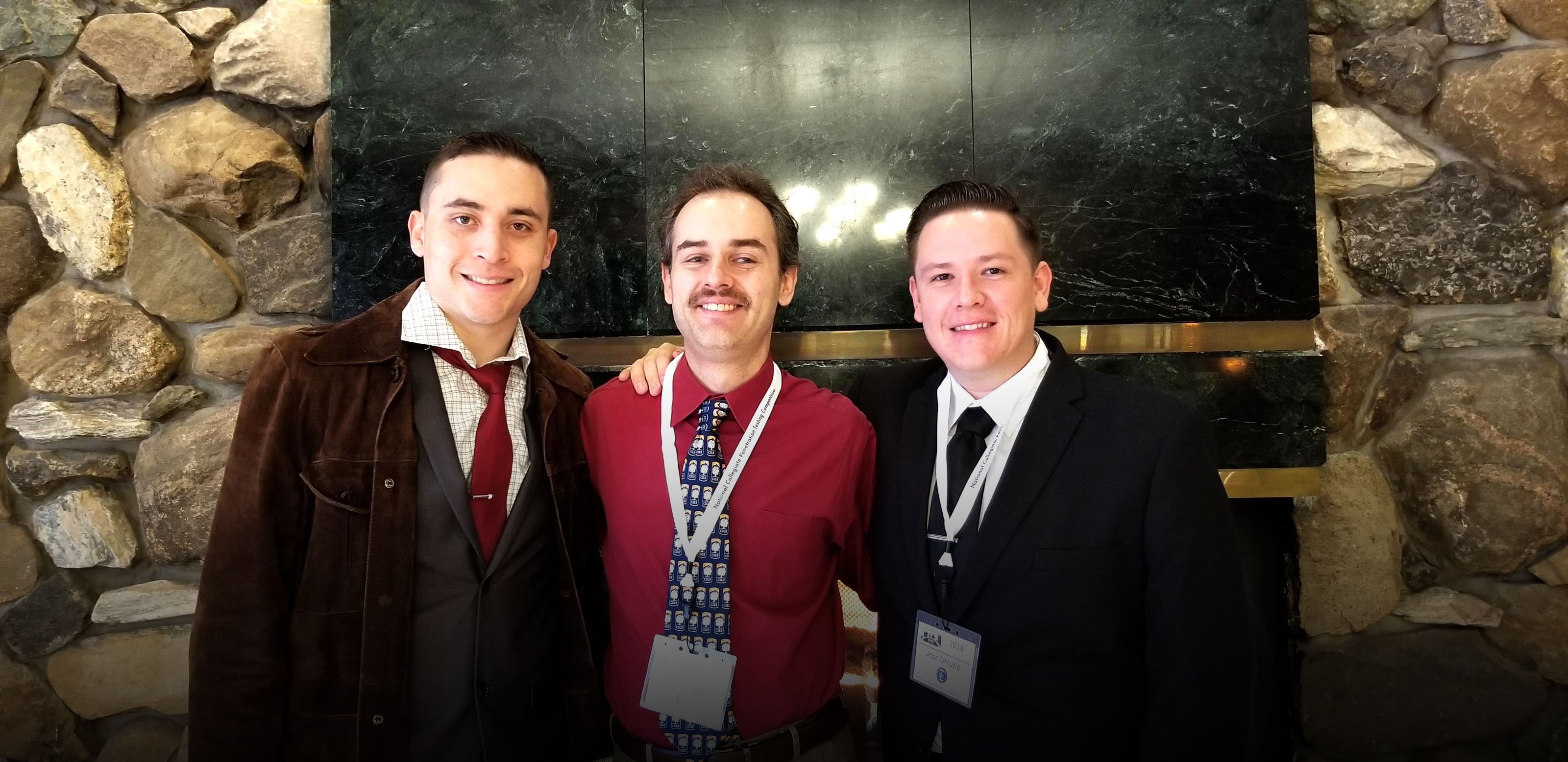 The competing teams consisted of top teams from the Eastern, Western, and Central Regionals.  The competing Universities were:
Baldwin Wallace University

Cal Poly Pomona

Cal State Fullerton

Dakota State

Drexel

RIT

Stanford (First place)

Tennessee Tech

U. of Central Florida

U. of New Haven
The students had to perform a security penetration test for a fictitious self-driving car company, write a professional security audit report, and give a presentation.  The competition is sponsored by Google, Uber, IBM, Samsung, and many others.